5 Exquisite Venues in Thailand for an Incredible Wedding Experience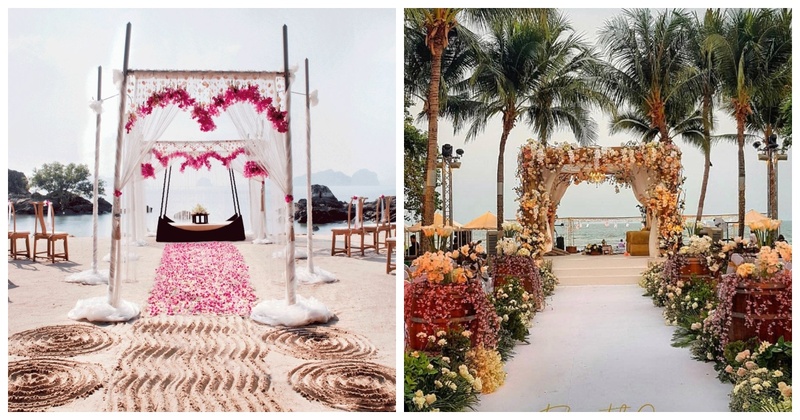 I am pretty sure you must've envisaged this at least once in your life- your partner and you tying the knot by the beach with a golden sunset as the backdrop and the crashing waves providing the music waves – picturesque indeed, isn't it?
Sounds unrealistic?
Not really!
Destination weddings have become quite a rage in the past decade. Couples are increasingly opting for exotic locations- beaches, palaces, castles, hilltops, etc as their wedding venues. Whether it is the scenic view, the excitement of exploring a different place, the fact that you can have a more intimate affair or the affordability criteria; couples are going in for destination weddings.
Destinations with pretty landscapes and beaches are gaining a whole lot of popularity. Wouldn't it be totally wrong if I spoke of beach weddings and didn't mention Thailand? Of course, it would be!
Thailand needs no introduction to Indians, does it? 
An apt setting for a Big Fat Indian wedding and immortalized in many Bollywood movies, Thai beaches witness millions of visitors each year. Some well-known destinations in Thailand include Krabi, Hua Hin, Phuket, Rayong, Pattaya, and Koh Samui.
If you too are planning to tie the knot in the 'Thai Paradise', here are some venues you must consider:
1.The Palayana, Hua Hin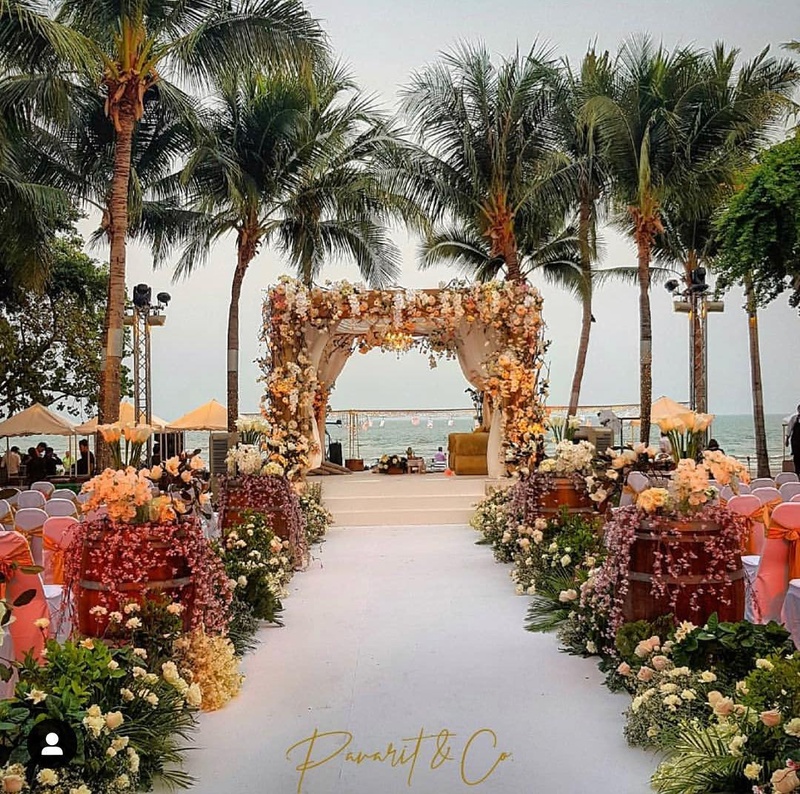 Alongside the shimmering Gulf of Thailand waters, the area offers white-sand beaches and lush tropical hills, that make it an enviable wedding destination. Here, you can translate your dreams of a lifetime of togetherness into a nuptial knot. 
With 45 spacious rooms, 19 villas, and a capacity of 130 guests, The Palayana is well-equipped to make your D-day a memorable affair.
The property is alongside an all-season beach that features five distinctive spots which have breathtaking views- Beachside, Tropical Garden, Conventional Ball Room, the Contemporary Pool Deck, and Convertible Meeting room. 
That's not all! If you are planning a wedding at The Palayana, here are some attractions you can consider:
-100% Vegetarian and Jain options available.
-Pre-wedding photoshoot and customized decorations.
-Planned tours and events for guests.
-One-stop arrangements for all your guests.
2. Phulay Bay Ritz Carlton, Krabi
Celebrate your momentous day amid the beauty of Thailand's Phulay Bay– a Ritz Carlton Reserve. The setting inspires romance, with multiple beachfront wedding venues. 
What's best?
This destination has private dining venues and onsite restaurants which offer additional spaces for receptions, brunches, sit-down dinner, etc.
Moreover, you would love the fact that this venue also offers customizable wedding menus, with organic options.
3. Renaissance Phuket Resort
Step into a tropical setting that is the epitome of paradise. With 5-star services and top-notch amenities, this destination is apt for a hassle-free and memorable experience.
Spacious rooms and villas, along with deluxe toiletries, pilowtop bedding, etc, ensure the guests have an exquisite experience!
With a captivating Thai restaurant, beachfront bar, coffee house, pool and a lounge; there is something for every occasion.
4. The Naka Island Resort and Spa, Phuket
The Naka Island Resort and Spa is a picture-perfect destination for couples who are in love with nature!
Nestled amidst golden beaches, coconut groves, and the idyllic landscapes of Phuket's coastline, The Naka Island is an exclusive boutique resort.
Whether you are planning an opulent wedding, an exclusive and jazzy wedding cocktail, casual beach wedding or an after-party, this destination has a wedding package for all your needs. It promises you a stress-free, memorable experience.
5. Soneva Kiri
At Soneva, you will find yourself mesmerized by the scenic beauty and lavish amenities, and fall in love with everything you see.
Coordinators at Soneva take care of each and every minute detail of your wedding- from your ceremony to the cruise. 
This destination has tailor-made packages to fit every couple's preferences, budget, guest list, etc.
That is not all! There is something more exciting…
For those couples who want an intimate and private affair, entire island and resort buy-out options are also available.
Are you ready to indulge in an experience of a lifetime?