5 Go-To-Places for Delectable Chocolate Wedding Favours
'I cannot have any more chocolate.'
-said no one, I repeat no one, EVER!
Chocolate is love. Chocolate is an emotion. Chocolate is a mood. There is no reason to not have chocolate. You don't need an excuse to have chocolate. Chocolate is a solution to everything (at least for me :-P).
Now, I cannot imagine what my reaction would be if I got a box of delectable and lip-smacking chocolates, along with a wedding invitation. I'd be on Cloud 9 for sure! Chocolates can be a great gifting choice when it comes to weddings. Whether you plan to put some into your bridesmaids' hamper, send them out with wedding invites or give them out as wedding favours, it is surely going to win a lot of hearts!
Here is a list of chocolate-makers and brands you can consider if you plan on gifting chocolates:
1.Bon-Vivant
With decadent pralines, chocolate bars and spreads to offer, Bon Vivant represents the passion of handmade artisanal French chocolates with a contemporary twist. This makes it an ideal pick for those who are looking out to gift chocolates as wedding favours. With good packaging, delectable taste, unconventional flavours, and superior quality, you are sure to impress your guest list.
 The brand is an amalgamation of fine quality ingredients with neoclassical French chocolate making. That's not all! It is known for sourcing top-notch ingredients from all over the world and having some big brands as their loyal clients.
2. Rosarte Chocolate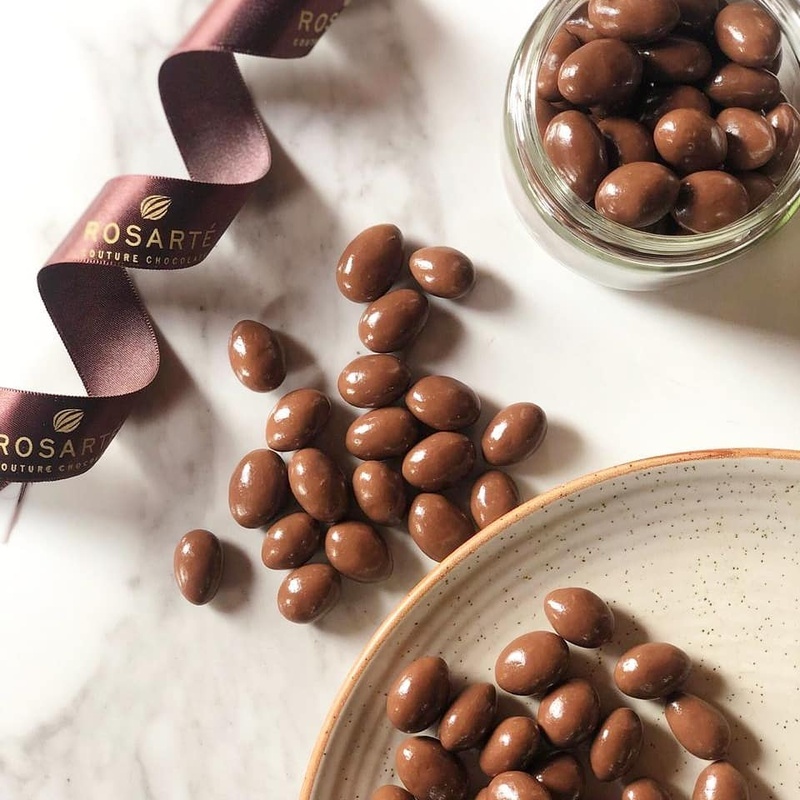 With Diet-friendly options and fresh ingredients from different parts of the world, Rosarte gives you an unparallelled chocolate experience. To top this, they also have a range of vegan, gluten-free, and sugar-free options. A perfect pick for your wedding favours and for guests who want something sweet yet healthy!
3. All Things Chocolate
A brand inspired by the simple and everyday joys of life, each bar by this brand comes with handpicked ingredients from all over the world. All things chocolate has customised chocolates for every milestone or memory in your life. If you want to experience goodness, taste, and give your guest something they can remember for long, then you must consider gifting these as wedding favours!
4. Harsh Chocolates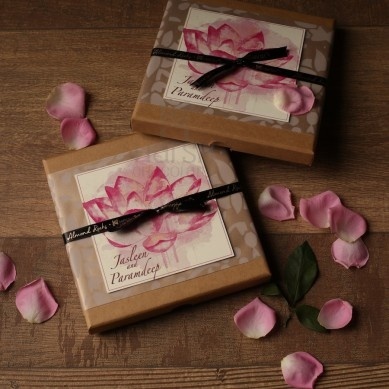 When it comes to weddings, having something personalised or customised is always fancied. You would always go in for a vendor who can make it special not only for you but for your guests too. Whether it is sending chocolates along with your wedding invite or handing out chocolate hampers or boxes at the wedding, Harsh Chocolates is a perfect choice! Not only this, their packaging is something you should watch out for.
5. Royce' Chocolate
If you are looking out for something unconventional to offer to your guests, then these sweet treats by Royce' Chocolate is your go-to-place. Other then quintessential chocolates, their dark chocolate, mouth-watering tiramisu wafter biscuits, and super-duper addictive potato chip wafers dipped in chocolate are to die for!
Well, these pictures have left me drooling (literally). I can't wait anymore, I am going to get myself something 'chocolate'-y.