5 Signs You're The Ultimate Bollywood Bride!
We like to think being desi and loving all things Bollywood go perfectly hand in hand. And when you're a desi bride? That characteristic of a Bollywood bride seems to level up even more. You sing "mere khwaabo me jo aaye" endlessly, chatter up with the bestie about your ever-growing love for on-screen couples (and the hope of seeing them together in reality one day) – You can complete any Kareena Kapoor dialogue and always score a 100 on those online Bollywood tests. You're Bollywood bride crazy and proud! See if you cross every box on this checklist on being the Ultimate Bollywood bride.
Bollywood Is Your First and Last Style Guide
When you're out wedding lehenga shopping you easily blurt out phrases like 'bhiya ji, Deepika Padukone wala lehenga hai? Woh, Bajirao Mastani wala. First copy chalega! Leaving the bhaiya ji and your mum a little bit confused. Ever since you watched Deepika in that royal-esque film the first time, and 29 times after that, you are determined to look as gorgeous as Ms. D did. If not as gorgeous, then even more!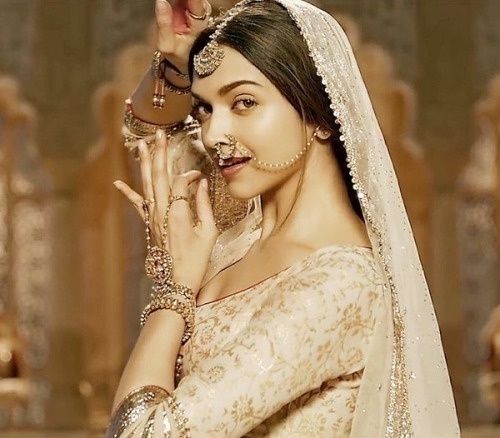 Dancing to classics like Mehndi Laga Ke Rakhna with your girls is a must at your Bollywood themed Sangeet
Pataka Guddi cushions,  bollywood cookies with cutesy paisley patterns, and photobooth props that keep your guests instagrammin' – your wedding décor is where you let all your Bollywood inhibitions loose! With a vibe like that and ambience that makes you sway your hips with that desi swagger, the moment you enter – dancing to classics like Bole Chudiyaan and Desi Girl with your girl gang is a must! Deep down inside you and your girlfriends know its going to be THE performance of the night!
You Narrate Filmy Dialogues Even When You Face a Minor Wedding Crisis
*Cue crying like Kangana Ranaut when the parlour lady isn't available for a quick waxing sesh*
Your WhatsApp /Facebook Status' reflect your love for your fiancé + Bollywood altogether!
Emotional dialogues are your favoriteee. You teared up when Shahrukh Khan faked reading from the LBB in Kal Ho Na Ho just as much when Kajol finally caught that train in DDLJ – Bollywood is a part of every drop of blood your heart pumps out – WhatsApp and Facebook status' are just a mere reflection!
You secretly wish Your husband-to-be is Shahrukh Khan in Disguise
Whether it's the sweet nerdy "Tujh me rab dikhta hai" wala Shahrukh or the mushy-emo dreamy man in Kuch Kuch Hota Hai – the king khan will always be your first muse (Sorry, babe)