5 Unusual Outdoor Wedding Venues and Theme Ideas That Are Crazy and Awesome!
Bored of the traditional banquets or lawn celebration? Want to escape from these yawn-worthy clichés surrounding the concept of how you should celebrate your union? This week brace yourself for something unusual coming your way. Outdoor wedding venue ideas that are supremely crazy, yet so awesome that we had to share them with you! If you're one for adventure, do not dig square and live and breathe outside the box, we're sure you'll lap this up. Just don't forget to invite us to your wedding!
If you've read any of our previous blogs on destination weddings, (we will be a tad bit offended if you say no. Alright, alright, hopping mad) this one's from the same family. Just that when you're thinking destination, just add the word unusual to it. Since we believe in giving you a complete package, from invites to cakes and wedding decorations, here is an ultimate guide to planning a completely crazy wedding. Scroll on down to see what we have in store for you.
We hope to blow your mind!
Cruise Weddings
Taking inspirations from Bollywood movies like Honeymoon Travels and Dil Dhadakne Do, hosting extravagant celebrations on a cruise ship has become a major fantasy lately. Chancing upon this latest fad that was once a Western concept, but is quickly grabbing the limelight on the Indian Ocean, these super cool idea of having a wedding on a cruise will help you make your planning process oh-so-easy!
Famous cruise lines like Royal Caribbean, Star Cruise and Cruise Bay cover Kochi, Goa, Chennai, Mumbai and Lakshadweep. You can get in touch with a wedding planner to check out which destination is convenient for you and your guests and whether or not this extravagant celebration fits your budget. 
Personalized Wedding Invites
Attractive invites are the focal point of your wedding. If your guests are mesmerized at first glance, chances are they will definitely block their dates to attend your big day. For a cruise wedding, don't forget to mention RSVPs.
Wedding Entryway
Set a high benchmark right at the entrance, so your guests are prepared for all the fun and excitement that awaits for them on shore.
Wedding Cake
Keep your wedding theme constant throughout every element. Think nautical!
Upper deck, lower deck and ceremonial site wedding decoration ideas
Keep the details minimal and as classy as possible, for the sophisticated ambiance of a cruise is more than enough to create a lasting impact
Wedding Guestbook Ideas
Look for theme based creative and fun ways to get your guests involved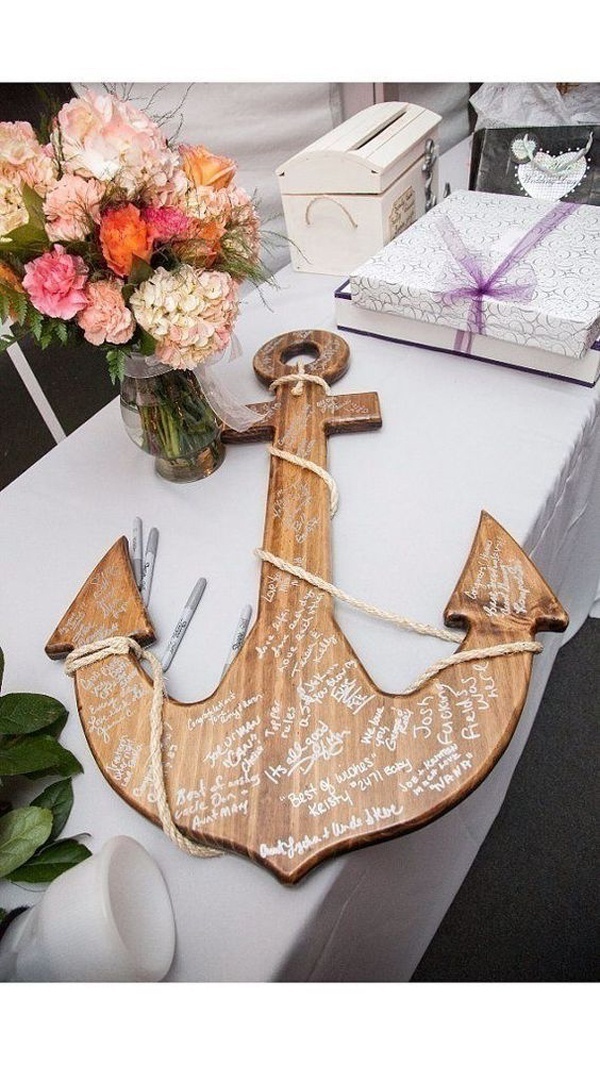 Forest Weddings
In Twilight, when Edward and Bella said "I Do" in a forest setting, our hearts almost skipped a beat.  That stunning forest ceremonial site filled with hanging flowers and then the magical wedding reception. WOW! Still can't get over it!
Snapping out of that scene, why not make it a reality?!
Think, Corbett National Park or Kanha National Park – perfect destinations!
Earthy or Recycled Paper Wedding Invitations
Naked and Forest Themed Wedding Cakes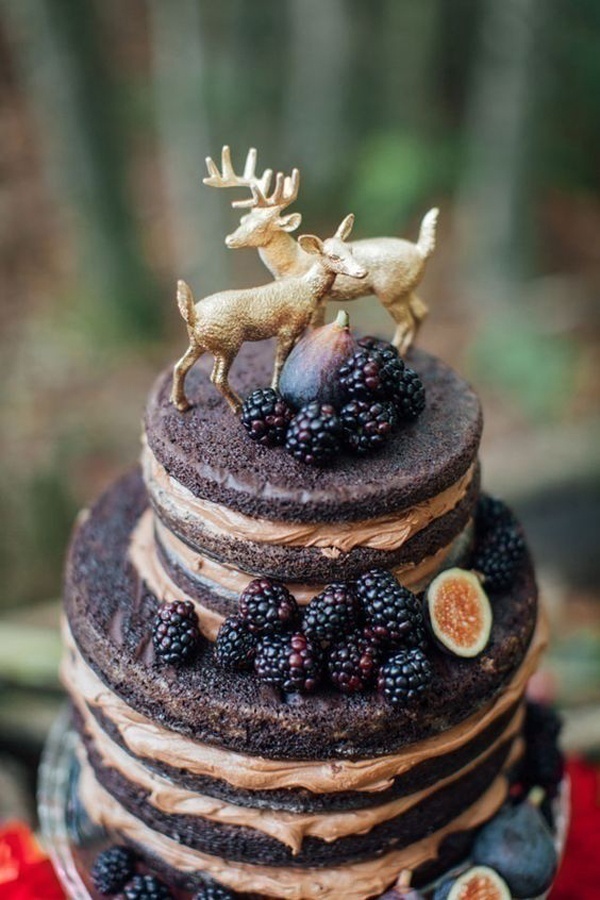 Vedi Mandap or Ceremonial Site Décor Ideas
Rustic Wedding Décor Additions
Moroccan Lanterns
Monochromatic Balloons​
Living, breathing fern and twig wreathes
Wedding Table Setting – Where Wood Dominates
Guestbook Suggestions
Cave Weddings
Were you mesmerized looking at Deepika and Ranbir romance around a cave in Italy on the song "Khuda Jaane"?  Then, how about celebrating your wedding indoors in an unusual outdoor setting? Sounds confusing and contradictory?! Well, what can we say – it's meant to be weird, at the same time super exciting!
Old Indian Civilization has blessed us with many manmade and natural caves that you can find and host an unusual wedding at. For instance, Cheerapunji, Kurnool and Pachmari could be great considerations.
Camp Weddings
The summer camp site in Kuch Kuch Hota is as close as it can get to this unusual outdoor wedding venue idea. All we can think of with camp weddings is the adventurous trip you will have while getting hitched at such as location. Think – dance or ceremonial tents (as seen in Harry Potter – remember the wedding scene of William Weasley and Fleur Delacour), bonfire and the enumerable games you can host at your pre-wedding festivities. A cool way to to break the ice and build and bond with a new family.
You can host one such amazing camp wedding at Kumbalgarh Safari Camp.
Creative Signboards
Guest Accommodation – Tents!
Wedding Table Setting
Bonfire
Around which you can just relax strumming the guitar and singing some songs, or having a great game of antakshari. C'mon, who doesn't love antakshari! 😉
Hilltop Weddings
If the hilltop views of Shimla in the movie Jab We Met got you arrested and day dreaming of the beauty that India encapsulates, then a hilltop wedding idea is just for you!
Right from Jammu and Kashmir to Tamil Nadu, India has over 20 mountain ranges, therefore finding a hilltop to celebrate your big day won't be that big a task. What might be daunting though is finalizing one.
Countryside Inspired Wedding Invitations
These could play double duty as postcards, which can be a great keepsake for your guests
Play with words!
Wedding Ceremonial Decoration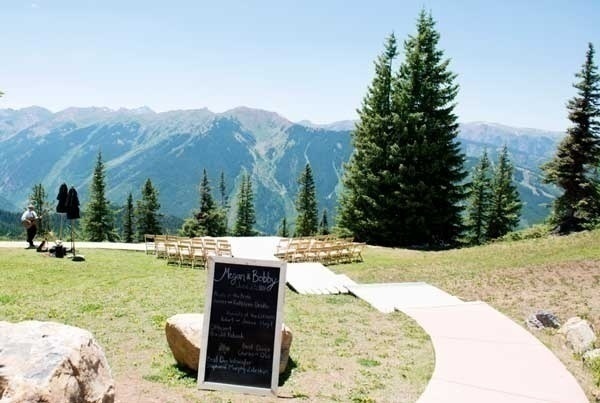 Wedding Cakes
Little Details Go a Long Way
Just in case a Pre-Wedding Shoot is on your mind
Loved it? Let us know at content@weddingz.in
Find more unusual wedding venue and décor ideas and inspirations here.
If a more traditional destination wedding is closer to your style, browse our #DestinationWeddingSeries here.