7 Breathtaking Places in Europe for your 2019 Honeymoon – apart from Paris and Switzerland!
Everything about wedding planning is confusing, including the honeymoon planning. So many places, so much kharcha, uff! Relax my dearies! I have some suggestions.. How about exploring East Europe? If you wish to stay away from the city's hustle bustle, walk down beautiful pebble aisles and witness some breathtaking landscapes, East Europe is the place for you! I bet you'll be singing "yeh haseen wadiyan, yeh khula aasman! Aa gaye hum kaha, aye mere saajna?"
1.Hungary
Hungary is a landlocked country which has abundance of natural hot springs! These hot springs are supposed to be the best cure for hangovers (wink wink!) There is a statue of Anonymous in Budapest which is believed to have magical powers. Legend has it, anyone who touches it becomes a writer or a poet!
Places to visit: Budapest, Lake Balaton, Eger, Szentendre and many more.
Things to do: Experience their world famous hot baths, birdwatching at Kiskunsag and Hortobagy National Parks and more.
Best time to visit: March-May, September- November.
Pro tip: It is considered rude to clink beer glasses. No cheers for ya!
2. Czech Republic
Czech Republic is an ideal place for those who love history, beer and ancient castles. 'Bohemian' is not a term to throw around here. It's a lifestyle that people follow religiously! There are about 2000 castles and ruins in Czech Republic *jaw drop*!
Places to visit: Prague, Karlovy Vary & Burn.
Things to do: Swimming, hiking, nude sunbathing.
Best time to visit: Mid March- mid May, September- mid November.
Pro tip: They take their beer very seriously so never insult it!
3. Bosnia & Herzegovina
Bosnia and Herzegovina is home to medieval villages, rivers and lakes, you will come across some epic landscapes when you visit them! Visit Bosnia and Herzegovina if you want to witness some grand mosques, beautiful waterfalls and lip smacking Balkan delights!
Places to visit: Mostar, Sutjeka National Park, Blahaj & Kravica.
Things to do: Rafting, kayaking, canoeing and fly fishing.
Best time to visit: September- November.
Pro tip: The weather here can be very dicey. In 2006 the hottest and coldest day ever experienced were recorded in June itself. It is advisable to follow the weather forecast before planning the trip.
4. Romania
All those monsters of Transylvania must have you made you wonder about Romania at least once. Romania is known for its  churches, castles, vast forested regions and some of the best roads in the world. Bucharest has one of the prettiest book shops ever. Cărturești Carusel opened in 2015 in a restored 19th century building. It contains more than 10,000 books, 5,000 albums and DVDs and a top floor bistro!
Places to visit: Bucharest, Brasov, Sibiu & Sighisoara.
Things to do: Visit the black church, folk museums, Brukenthal palace.
Best time to visit: Mid May- mid September.
Pro tip: You have to go to Transfagaran. It is said to be the most beautiful road you'll ever witness!
5. Montenegro
Hello, nature lovers! Do you long to see rugged mountains, medieval villages and a narrow stretch of beaches? Worry no more, cause Montenegro is the place to go! Montenegro is a beautiful Balkan country that has proved its worth after the civil war. It is one of the most interesting places to visit in Europe.
Places to visit: Durmitor, Biogradska National Park, Sveti Stefan, Bay of Kotor, Budva & Perast.
Things to do: Kayaking, mountain biking, scuba diving, wind and kitesurfing.
Best time to visit: June- September.
Pro tip: Short pants are not allowed in public institutions (such as hospitals). Dress modestly while visiting monasteries or churches.
6. Slovenia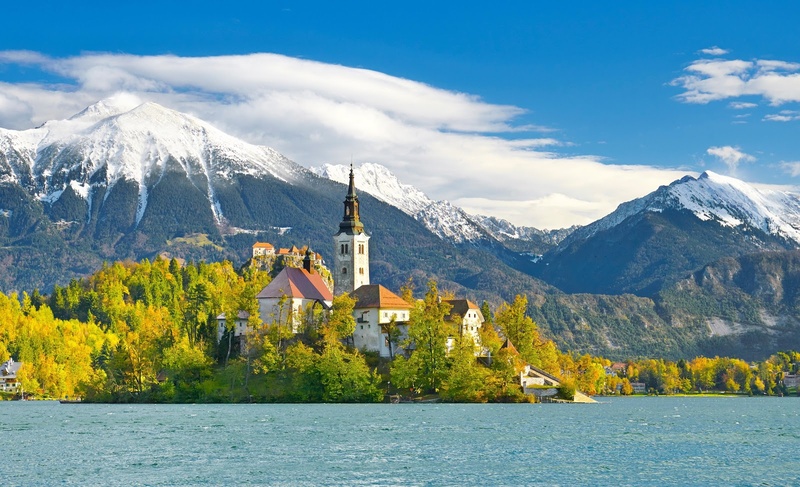 Slovenia ranks in the top 10 favourite countries to visit in Europe. 1 in 20 people keep bees here! Slovenia is also home to Europe's cheapest ski resorts. Slovenia boasts of some really beautiful lakes and you have to check them out!
Places to visit: Lake Bled, Postojna Cave, Triglav, Triglav National Park.
Things to do: River rafting, hiking, etc.
Best time to visit: March- May.
Pro tip: Slovenia is heaven for white water rafting. Don't miss it!
7. Croatia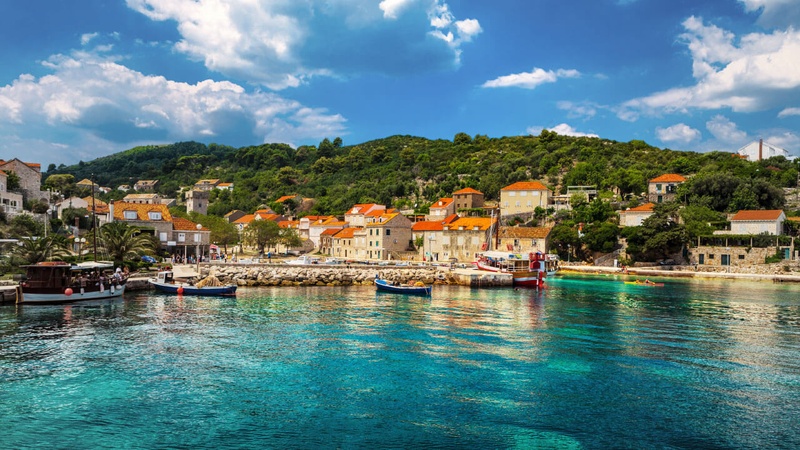 If you are looking for a laid back, relaxed vacation, Croatia should definitely be on your list. Medieval ruins are number one tourist attraction in Croatia.
Places to visit: Plitvice National Park, Zlatni Rat Beach, Dubrovnik Old Town Halls, etc.
Things to do: Explore churches, beaches and national parks.
Best time to visit: May, June, September and October.
Pro tip: A visit to Plitvice National Park is a must.
So which one will make to your honeymoon list?