7 Brides who found their Dream Lehenga at Chandni Chowk
Khaala/ Daijaan/ DJ rightly said "isse accha toh humara Chandni Chowk hai!" while dissing the British. Truer words have never been spoken! Chandni Chowk is like Pandora's box. Whether you want to eat parathas, mutton korma or go shopping for bridal lehengas, Chandni Chowk is your go-to place. For years brides have trusted CC to quench their thirst for the perfect bridal lehenga. You'll find all sorts of lehengas in CC- from original designs to first copies of designer wear. If you don't believe me, just take a look at what these brides scored from CC's galiyaas and chaubaras.
1. Can't take my eyes off this beautiful, hand-embellished cream coloured lehenga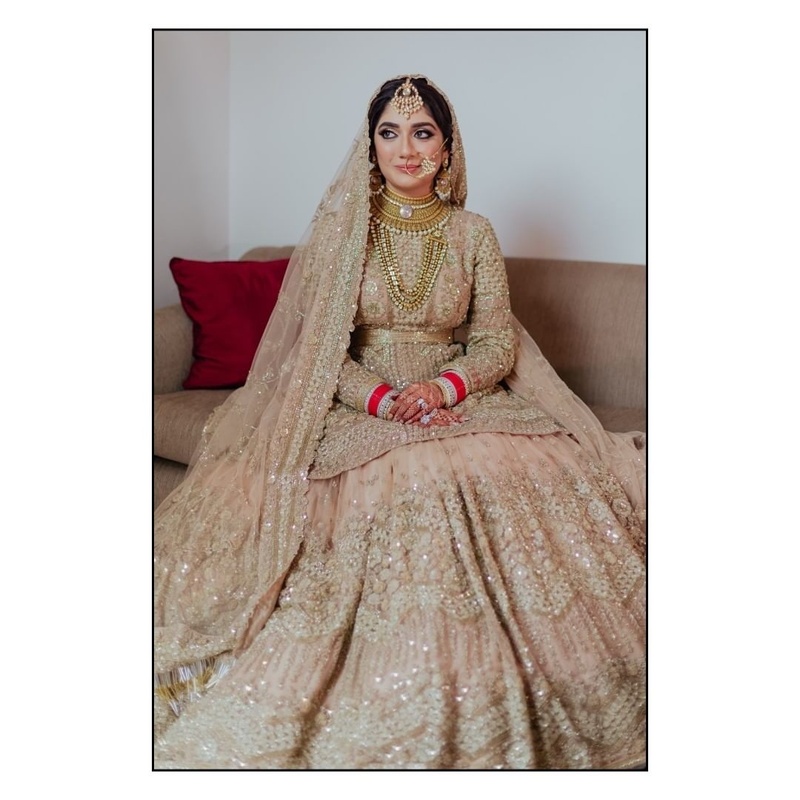 Outfit: Asiana Couture
Makeup: Amrita Kaur
2. Ruby reds and ruffles are some of my favourites 
Outfit: Om Prakash Jawahar Lal
Image source: Harnoor Sethi
3. A stunning bride in tiffany blue lehenga with a belt
Outfit: Shrangar
Image source: Vishal Seth Productions
4. An eye-catching floral bouquet
Outfit: Om Prakash Jawahar Lal
5. This bride opted for a unique red lehenga and suffice to say, it's lovely!
Outfit: Payal Keyal
6. How gorgeous is this cream-golden lehenga?
Outfit: Ram Kishan Sarees
7. Saved the best for last- a pretty bride in an equally pretty tea-green lehenga  
Outfit: Payal Keyal
Image source: Delhi Velvet
You can find anything in Chandni Chowk.. Your dream lehenga and sometimes your dream man (Mr. Rahul Raichand!)