7 Brides Who Rocked the Neon Look During Their Wedding Celebrations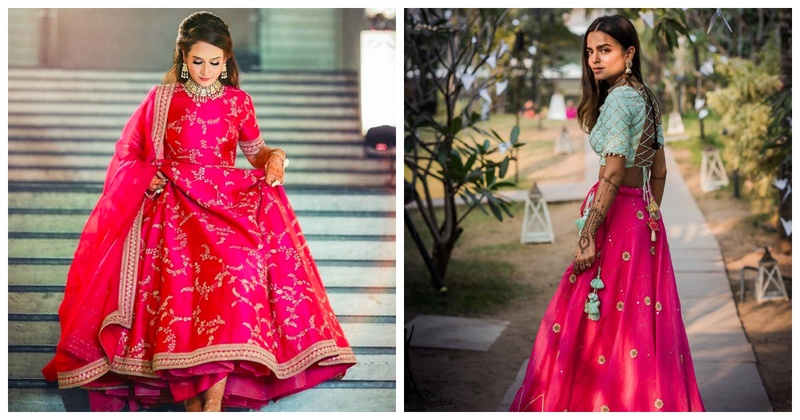 Onset of the spring/summer fashion brought with it several 80's fashion trends, including the neon colour palette. Neon shades have regained popularity in recent times. It gives a brighter and vibrant appearance and honestly, provides a nice change as well. Check out 6 Indian brides who rocked the neon trend for their wedding celebrations:
Twist on Classic Combination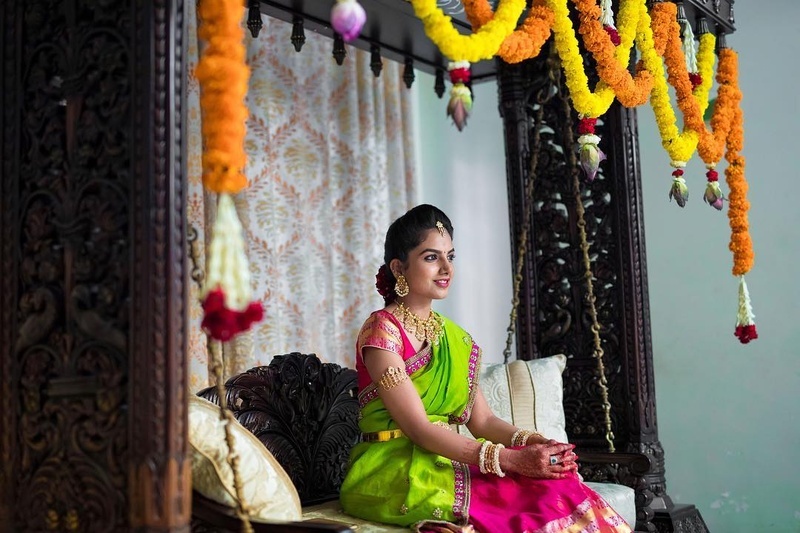 Image Source: Sunil Emmar
This Telugu bride skipped the option of the classic combination red and green and went for a popping neon duo instead. She perfectly paired her sari with gold jewellery 
(Neon) Pink is King!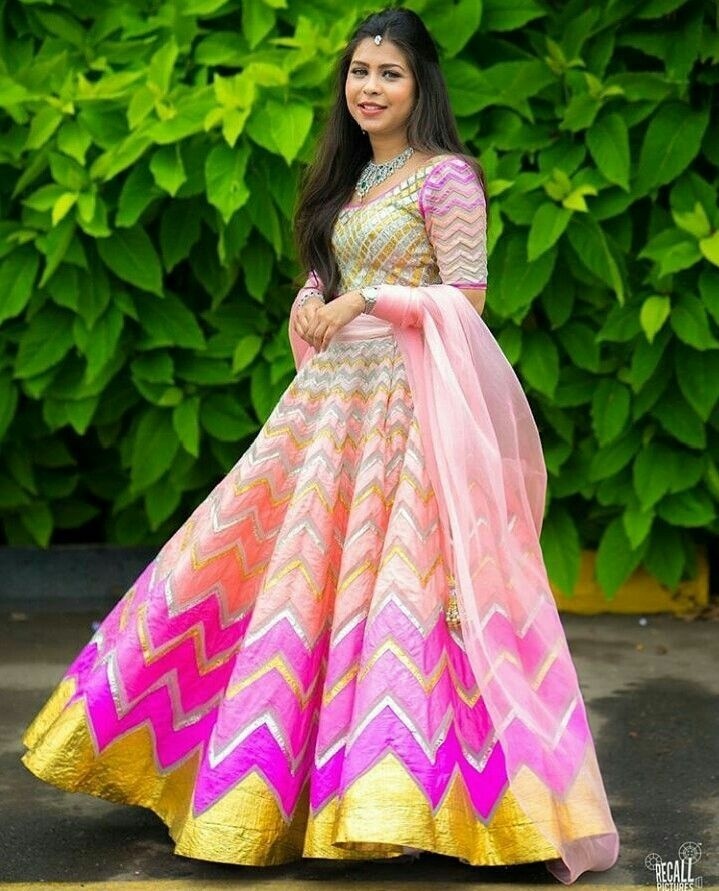 Image Source: Recall Pictures
Pink is such a pretty and versatile colour. When done right, pink can be paired beautifully with any other colour. The bride looks at a pre-wedding ceremony, wearing a colour-block lehenga with neon pink reigning as the dominant colour.
Feelin' Blue?

Image Source: Recall Pictures
When someone mentions neon colours, the mind instantly relates with the bright shades of pink and green. Neon blue is a beautiful colour and honestly, underappreciated. The bride opted for blue and pink lehenga for her daytime mehendi ceremony. 
Go Green!

Image Source: Hitched & Clicked
How about going all green? Green is a popular colour when it comes to Indian wedding outfits. Instead of opting for a richer shade, go for the bright and neon green. This works great for a summer wedding or a daytime celebration. You can of course add hints of another colour to break the monotony.
Be the Neon Rainbow

Image Source: Reels & Frames
If you are the kind of bride who likes to go all out, go ahead and don that rainbow of colours. If you are anything like this bride, you will pull off the look with the right kind of attitude and elegance. 
The Blue Bride

Image Source: Reels & Frames
Earlier I mentioned about neon blue being an underappreciated colour. This bride has taken the colour to a whole new level of admiration by choosing it for her bridal lehenga.
Lady in Pink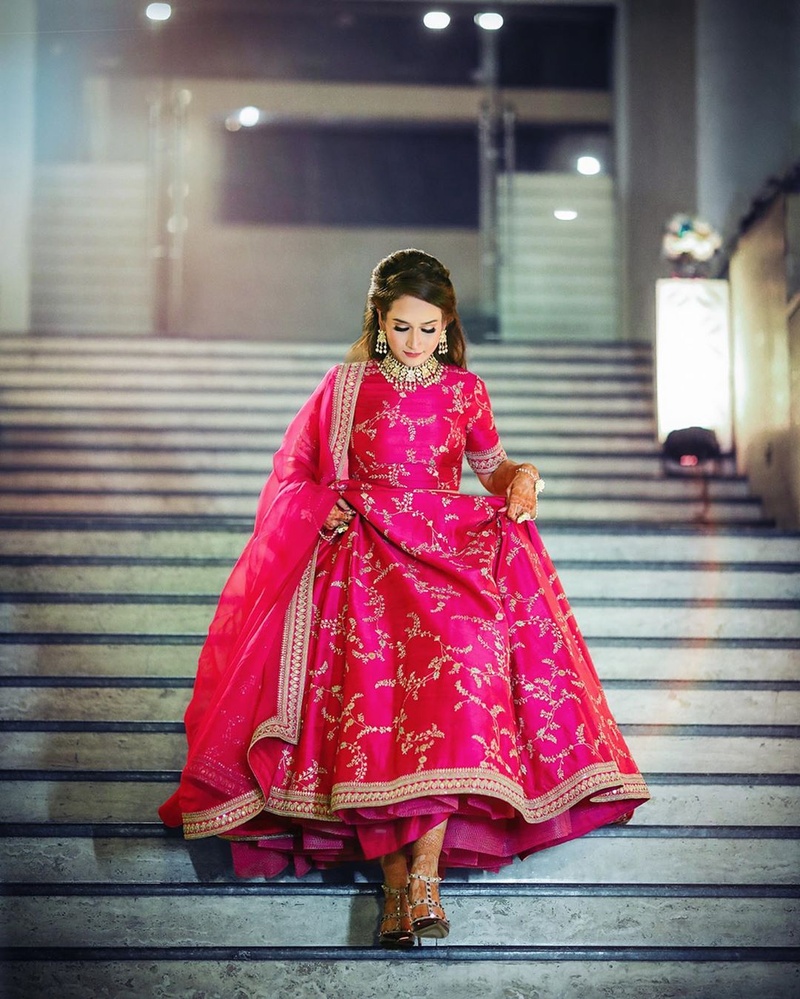 Image Source: Dipak Studios
There is the all-green, all-blue so why the all-pink look too? The bride is wearing a fluorescent pink silk and diaphanous organza lehenga from the Sabyasachi Spring/Summer 2018 collection for her special day.
Which one is your favourite?