7 Latest Hatke Wedding Invites that will Leave you Wowed!
"Yaar, yeh to card sahi hai!" 
If this is the first reaction you want people to have when they come across your wedding card, it is best you choose wisely, very wisely!
You want your wedding invitations to speak for itself, give a subtle overview of the wedding theme, and indirectly urge guests to make it to the wedding. It has to be exciting, intriguing, and something that definitely doesn't land up in the pile of old newspapers 🙁
So, here are a few invites that will definitely raise some eyebrows in amazement:
Umm…wait, before the list begins, here is an 'Honest' 😛 wedding invite by Akshar Pathak
And now, the list:
1. An invite which resembles a cookbook- a great idea for a couple who loves cooking together! Awwww…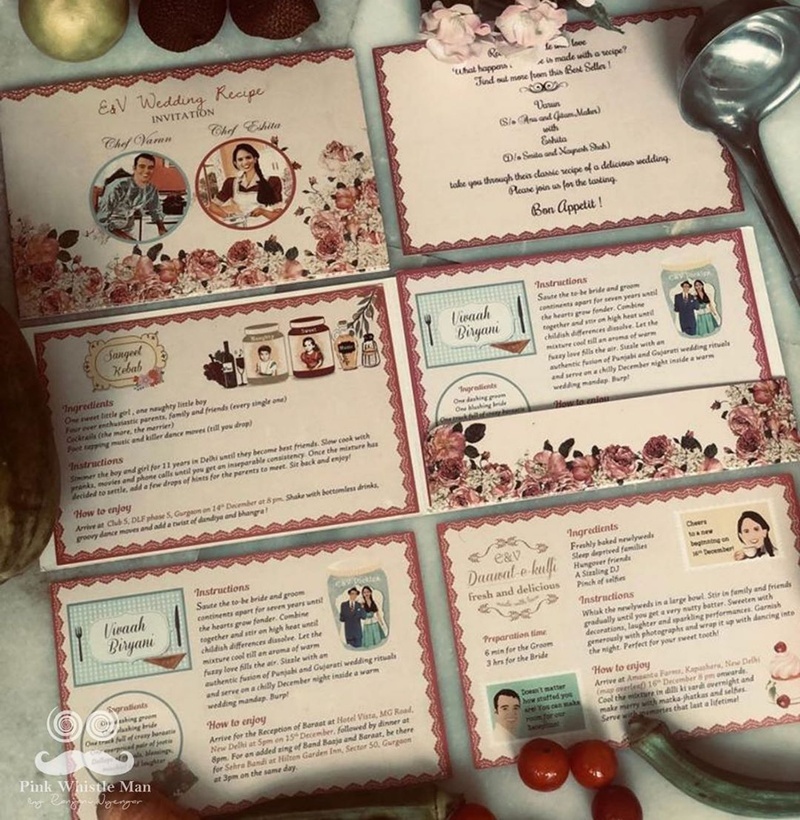 Image source: Pink Whistle Man
2. Remember your clipboards from school? This one resembles just that! Cute, right?
Image source: Akanksha Negi Invitations
3. If you want your wedding invitation to be royal and stately,
how about sending out a scroll in the form of an invite in a brass case!
Image source: Be Jalebi
4. This boarding pass invite is surely a major hit when it comes to destination weddings!
Image source: Mostly Handmade
5. For couples who start their mornings by solving the crossword.
Image source: Mostly Handmade
6. Want something more vintage? This faux leather photo album is a great choice, which you can definitely preserve.
Images source:  Pink Whistle Man
7. For the foodie-couple who cannot see beyond khaana-shaana!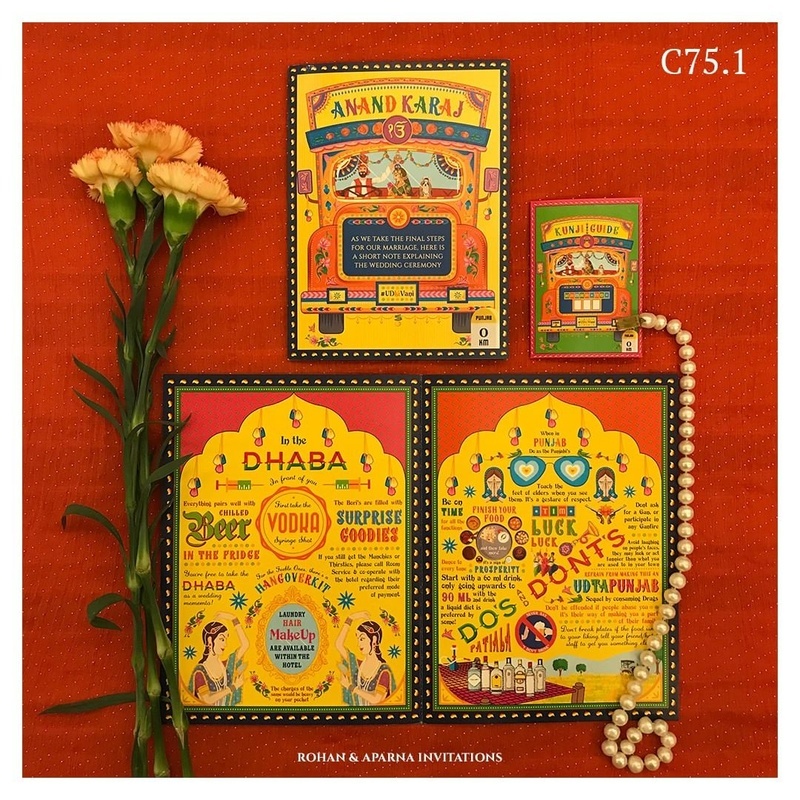 Image source: Rohan & Aparna Invitations
What are you waiting for? Choose your favourite theme already!