7 Personalised Gift Ideas for To-be Weds
Buying something for the to-be-weds is always a cause for confusion. When someone is close to you, wad of cash, a shop voucher or a bouquet will definitely not do the trick. A gift should be something more memorable, more personalised; something which makes the couple's heart skip a beat.
You should think of gifting a couple something which immediately brings a smile on their face, makes them remember you each time they see it or use it. Sometimes it is not something fancy or opulent which impresses a person, it may be something simple yet impressive.
Here are a few personalised gift ideas you can consider if you are struggling with choosing a gift for the to-be-weds:
1.Fancy bride and groom hangers for the to-be-married couple.
Image source: Organice it
Image source: Kalakari Gifts
2. Creative handmade frames to put outside your apartment.
Image source: Haneena Hani
Image source: Sosha Creation
3. Hatke bed linen and cushions for the newlyweds.
4. Coffee mugs, champagne glasse and wine glasses.
Image source: Wedding Lounge by Urvi Sethi
Image source: Esbe India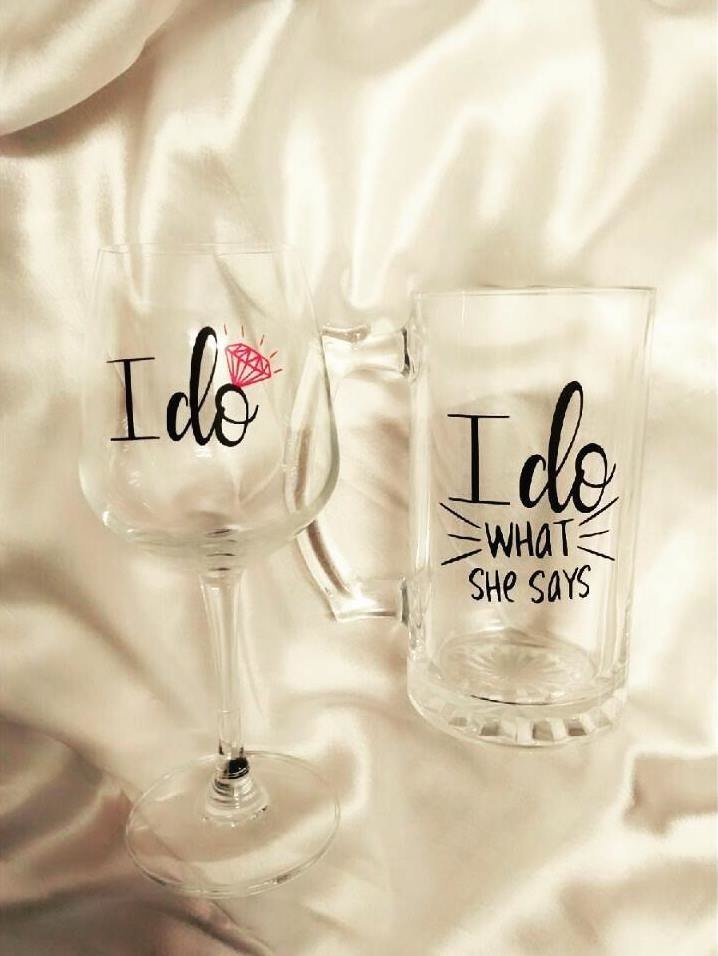 Image source: Happiness Trunk India
5. How about having matching bracelets with names on them!
Image source: Pipa Bella
6. #TravelGoals
Image source: Esba India
7. Customised goodie bags for the couple
Image source: Wrapped Emotions
All set to go shopping?