8 Big Wedding Etiquette-don'ts to Keep in Mind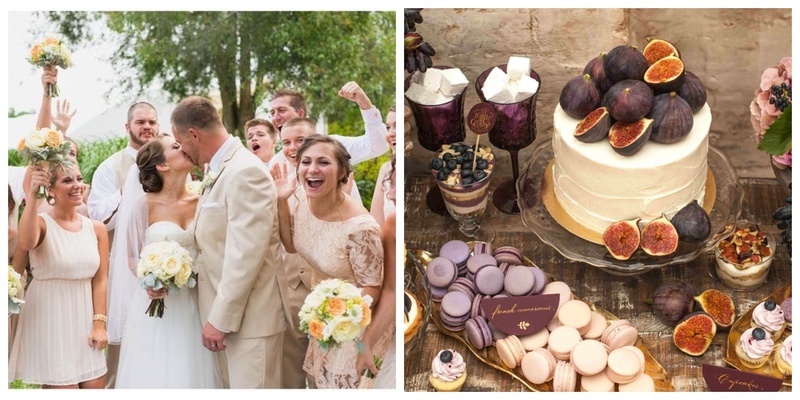 As you get closer to your wedding day, you will have it all prepared, checklist by checklist. You won't leave any stone unturned when it comes to perfecting your outfit, accessories, venue etc. however, many couples tend to miss out on basic etiquette at a wedding. As a couple you won't be throwing just a wedding party, but you will be inviting those that are important to you and so you have to treat them well as they join in celebrating one of the biggest events of your life. 
If you've been wondering what these socially acceptable etiquette are, begin reading!
1. Courtesy Invitation 
Image Source: Shutterfly
The etiquette begins at the time of sending out your invitations to all the guests you intend to invite. While an R.S.V.P is important to you, don't forget to send out a digital invitation to those travelling or the ones who are out of town or the country under the assumption that they might not be able to make it. One of the reasons you send out the invitation is for them to clear out their schedule for the occasion. Who knows if they actually make it?
2. Wedding Favors 
Wedding favours are a gesture from the couple to thank their guests for their presence. Your guests need to feel appreciated for making it to your wedding, no matter how big or small the favour is. 
3. Bridesmaid/Best Man Choices 
Image Source: Brandywine Manor House
Christian weddings often approach both sides of the family for bridesmaid and best man options. It is normally the closest ones to the bride or the groom. While you ask them to accompany you down the aisle, make sure you make them feel the most special by gifting them a little 'will you be my bridesmaid/best man's' gift. 
4. Honoring Family Members 
Image Source: Vaughn Barry Photography
The elders of the family who have been a part of the couple's life regardless of whether they've been involved or not, deserve due respect at the time of the toast. Make sure you honour them with the best seating and thank them for their presence. 
5. Catering
Image Source: Crossroads Initiative
Always budget for more food than the assumed number of guests if you calculate it on a per plate ratio. It's alright to have excess food but it is quite an embarrassment to run out of food. 
6. Acknowledge The Organizers 
Image Source: Truly Classy
Acknowledge all those including photographers, videographers, caterers, decorators and even the waiters for being a part of your wedding celebration and putting on the best show! 
7. Don't Overeat or Drink At Your Own Wedding
Image Source: SFist
A host should never consume more food or drink than his guests. As a couple, you will be hosting your guests at your wedding and need to be on your guard as you are responsible for all the happenings and you certainly can't be drunk if there is an unforeseen circumstance. It's also quite difficult to picture a groom hogging when he is being wished. 
8. Smile Even If You Are Upset
Image Source: Philadelphia Magazine
Last but not the least, wear a smile on your face. You decided to get married and no matter what the situation is, you can't afford to get grumpy for anything especially the pictures. It is not just bad manners but also quite a waste of the event if you're not happy. 
Go On Be Nice And Check The Etiquette Off Your List As Well!