8 Bollywood Songs To Add To Your Sangeet Playlist
It may be a tough task to get your family and friends engaged in the performances at the sangeet ceremony. But these songs will definitely keep them on their toes. Here are 8 'guest favourite' songs to make it a night to remember!
Image Source: TahiraManjiMohammed
'Tujhko bana kar ke
Le jayenge ho Badri ki dulhania
Rani bana kar ke
Le jayenge ho Badri ki dulhania'
This song is filled with colour and will be a great entrance for the to-be bride. Go a little crazy with the costumes and organic colours to make this performance stand out!
2) Maahi Ve
Image Source: Neha Sharma Label
'O Tere Aankhen Kali Kali
Tera Gora Gora Mukhdha Hai Re
Maahi Ve'
As one of Shahrukh Khan's best performances, this song is just plain catchy. Adding choreography as a group to this song will be easy and fun-loving. Plus we all already know the signature hand movement.
 3) Suit Suit
Image Source: Akaash Yadav
'O tenu lagge na nazar meri
Lagge na nazar meri
Lagge na nazar dil darda
Tainu suit suite karda'
This incredibly cute song will set your guests feet tapping. Play out a story with this Bollywood number and set the stage on fire.  
4) Pallo Latke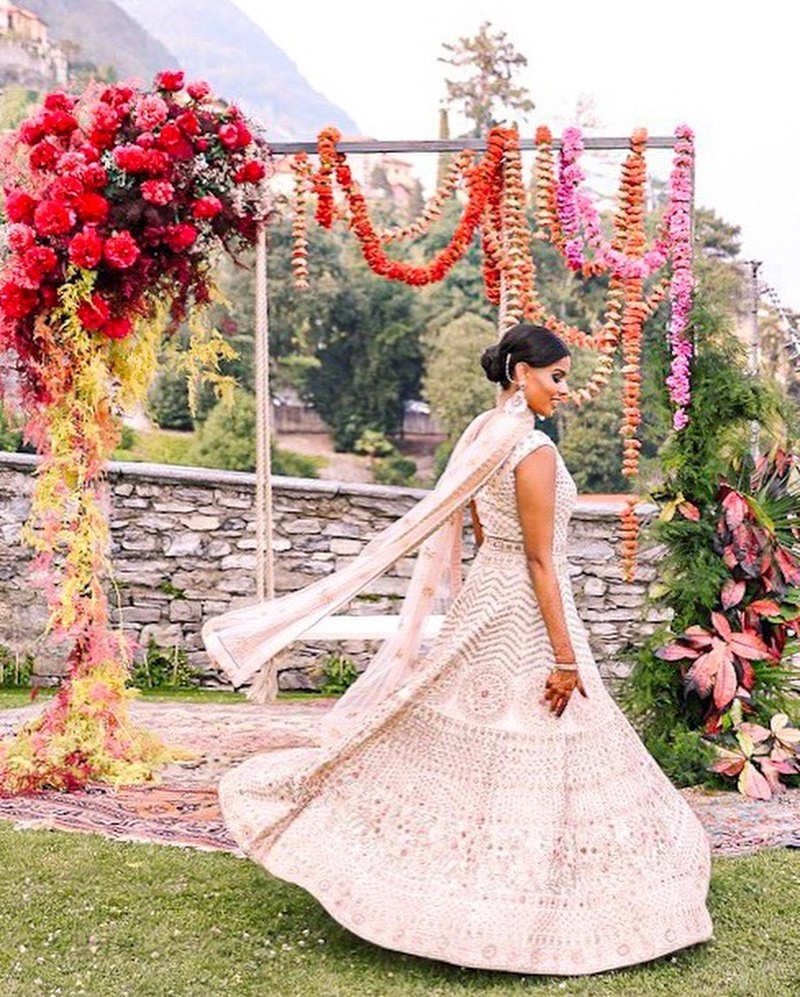 Image Source: Neha Prakash
'Phal sabar ka meetha
Chocolate se zyaada
Kuch der tu rakh le… naik iraada'
It's a fun song for the entire family to jam to! Simple steps, a whole lot of love and smiles will make this performance one to remember.
5) Ban Ja Rani
Image Source: Priti Malik
'Sun meri rani rani
Ban meri rani rani
Shahjahaan main tera
Tenu Mumtaj bana dunga'
The video for this song is adorable. This is a song where acting out to the lyrics are easy and will get out a few chuckles from your guests as well. 
6) Aankh Marey
Image Source: The Glam Wedding Official
'Oh God, one more Remix
Ho dil dhadkaye
  Arey seeti bajaye 
Haaye dil dhadkaye, seeti bajaye
Beech sadak pe nakhre dikhaye
Saare, ho karke ishare
Ho ladki, aan aan aan…'
Go flirtatious with your performance. Let loose with the remix of this classic Bollywood favourite. Rope in all your best girls in to make it a dhamakedar performance.
7) Tareefan
'Baby god damn tu hai 100
Baaki average, tu hai savage
Baby tu hai raw
Mujhe teri body ki har woh cheej lage sexy
Jo baakiyon ko lagti hai flaw'
This is definitely a song that you must groove to with your girlfriends for your sangeet! You don't really need to choreograph this song and practice, just make everyone follow you and sway to the music. Get all your guests on their feet with this song.
8) Husn Parcham
Image Source: urbandancera
'Haath mein raat yeh baaki hai
Baat napaak wafa ki hai
Sandli si purwahi saath hai'
Unleash all your dance skills. Practice hard for this song and keep in mind to perform with your fiance. It will be a great opportunity to showcase yourselves as a couple.  
So what are you waiting for? Go get that groove on!
Images: Pinerest Unless specified