8 Destinations That Compete With Las Vegas For Your Bachelorette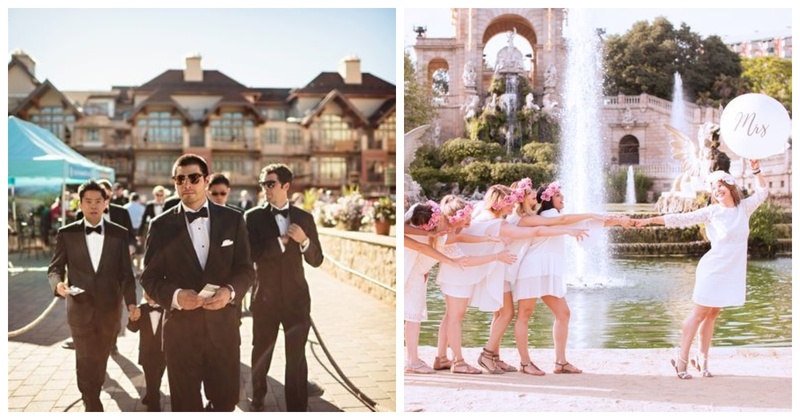 Have you already dreamed of spending those last few days as a single person in Las Vegas? While that might be a great idea, we believe there are a ton of gorgeous destinations around the world to bring in your last night celebrating singlehood. We've listed down the top eight that we love. But you can do your own digging to find a place that fits your budget.
Come, Join Us On A Little Bachelorette Tour Ride!
1) Vail, Colorado

Image Source: CoutureColorado
  Our first stop on our bachelor party bus is Vail in Colorado, USA. A weekend in this party city is a great option for the perfect bachelor or bachelorette. Aside from the party, this mountain city is filled with adventure with river rafting,   zip-lining and even horse riding. This outdoor bachelor party is a great way to let loose before the big day.
2) Cartagena, Colombia
Image Source: Time
This port city of Columbia is the undisputed queen of the Caribbean coast. Cartagena is less expensive, full of culture and history and oh so beautiful. A great place to enjoy the sea, a few parties and single life. You might not want to forget your swim gear to this gorgeous destination.
3) New Orleans, Louisiana
Image Source: bachWeekend
New Orleans is built on tons of culture, love and a whole lot of chilli. The parties here go on till early morning. Take a stroll down bourbon street or enjoy a wholesome burger. This city where jazz and the blues have their roots in is all the more fun if you're there just in time for Mardi Gras.
4) Barcelona, Spain
Image Source: Pinterest
 If you're looking for a wild party, this is one destination to include in your list. From April to November, Barcelona in Spain has some of the best nightlife and daytime events. A football fan of FC Barca? You can even book tickets to watch football matches. Besides that, the city is oozing of culture and some great food. 
5) Coron, Philippines
Image Source: SaltinourHair
 This island in the Philippines is great for a quick getaway. With blue waters,  great nightlife and some fresh seafood a bachelor party in Coron is great for those beach babies. Island hopping, snorkelling and scuba diving are just a few of the activities that this small town offers.
 6) Ziro Valley, India
Image Source: mohit.concertphotography
This valley is concealed in the state of Arunachal Pradesh. Ziro Valley, an incredible bachelor party destination is an offbeat location that connects the heart to nature revives your soul and makes you feel alive. The city also hosts a number of indie music festivals.
7) Pondicherry, India
Image Source: through_my_lens.blog
Pondicherry renamed as Puducherry is a culturally rich blend of South Indian civilization and French architecture. The beautiful and small city offers a mix of stunning beaches along with appetizing fresh seafood for and serenity. If you and your pals are the beer-drinking, lay on the beach types, then Pondicherry is the place for you.
8) Brussels, Belgium
Image Source: visitbrussels
If visiting breweries has always been on your list of things to do, this city is the place where all your dreams will come true. A place where comic books, food, culture and alcohol have a great balance, this is a great city to have your bachelor party.
Get those passports and your suitcase ready. It's time for the trip of a lifetime.