8 Most Heartfelt Messages Brides Received from their Fathers
"Ungli pakad ke tune chalna sikhaaya tha na, dehleez oonchi hai yeh paar kara de. Baba main teri malika tukda hoon tere dil ka, ik baar phir se dehleez paar kara de…"
Every time I hear this song, my eyes well up with tears, thinking of what it would be like when I get married and I can no longer see my Dad every day of my life. No one to protect me. No one to care for me. No one to give into my frivolous and silly demands. The very thought sends a cold shiver down my spine.
A father occupies a special or rather the most special place in a daughter's life. A father is the first man a girl loves, trusts and depends on. Anne Geddes once quotes, "Any man can be a father, but it takes someone special to be a Dad." I personally feel this feeling couldn't have been summed better. A Dad or Father or Papa or Baba is not just a person or a parent, for a girl he is her world- irreplaceable!
Here are real-life pieces of advice or tips, brides received from their fathers while tying the knot:
Disclaimer- Keep the tissue box(s) handy:
The Overprotective Father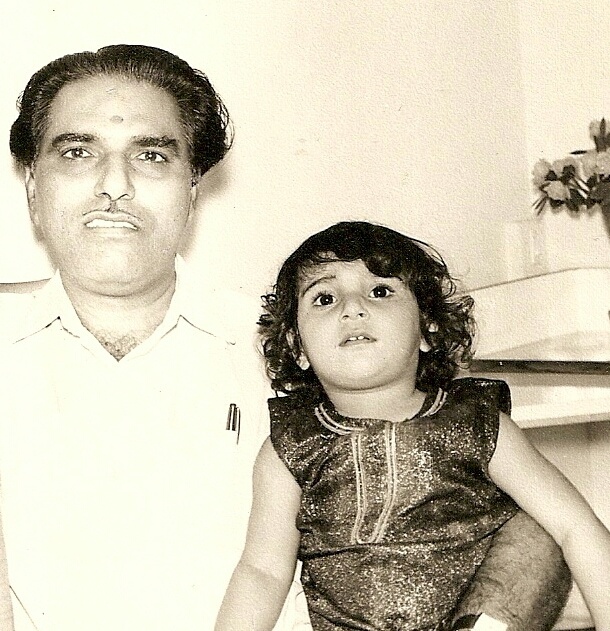 "You are the youngest, most pampered and most loved child of mine. Gita, at any point, if you feel unloved or troubled your father is here for you. Always remember this house is yours and you don't need to feel shy about coming back to your own house in case of any problem. You were my naughtiest and most bubbly beta, so don't lose your smile."
– Satyaprakash Kapoor to his daughter Gita Ahuja
The Practical Papa (during vidaai)
"Why are you crying? I am there na? I am just a phone call away. Whenever you want to come home, just call and I will send you tickets."
-Subir Banerjee to his daughter Nikita Banerjee Bhagat
The Sassy Dad
"I am not sad that you are leaving my house, I am in fact concerned about your husband more than anyone else 😛 So, my advice is- don't bring the house down with your anger, try to be less stubborn and we will miss the firebrand of our house. Always remember, I love my Chirpy Chidiya the most."
-Ashok Chhakar to his daughter Divya Chhakar Saraswat
Proud Papa
"I am proud of all your achievements, your focus and your hard work. Tu best beti hai humaari. I am sure your sensitive and caring nature will win your in-laws' hearts and they will be equally proud of you. You are a star, so keep shining!"
-Satyaprakash Kapoor to his daughter Rita Kapoor
The Doting Dad
"What advice can I give a daughter like you, who is already so responsible and independent? I just want to say, my house will feel empty without the most fun-loving and sweet member. I love you a lot and I will miss you. I will try hard not to cry whenever I think about how far you are from me."
– Saibal Mukherjee to his daughter Sayani Mukherjee
The Funny Father
"Make perfectly round chapatis at your sasuraal! And ensure the vegetables you cook are really tasty and not just average 😛
On a serious note, this is your house even after marriage and always remember don't tolerate anything wrong."
-Gangadhar Polkam to his daughter Ashwini Polkam
The Emotional Papa
"It doesn't feel like I am going to be giving my daughter away (he always considered Nadia to be his son and not daughter). Unlike all sons who are useless and leave their parents after marriage, you are the only son who I can count on till my last breath."
-Ignatius Rebello to his daughter Nadia Rebello
The Bindaas Babuji
"They can change your gotra, but you will still have my blood."
-Bimal Mandal to his daughter Paromita Mandal
Are you crying? Naaaah, I am (facepalm)!