8 Reasons To Wear Gold Jewellery On Your Special Day
Gold as a metal has been around for centuries in the form of coins, weapons, decor, accessories etc. The malleable metal is precious for many reasons. Scientifically, it has benefits that our ancestors were aware of and that has contributed to its inclusion in weddings and traditions today.  
A bride is precious to every Indian household and gold is a symbol of affection. She is gifted gold at the time of her birth and on her wedding day. Hindu families believe in buying gold on auspicious days like 'Akshaya Tritiya.' As Indians, our ancestors have known the underlying benefits of gold and have given it its status for these 8 reasons. 
1) It Compliments Indian Skin Tones
 Image Source: vivekkrishnanphotography 
Majority of the Indian women have olive undertones in their skin and gold compliments our warm complexion, making it a beloved accessory on the wedding day. South Indian brides have embraced gold temple jewellery for ages and it has now seeped into mainstream jewellery statements as well!
2) Regulates the Body Temperature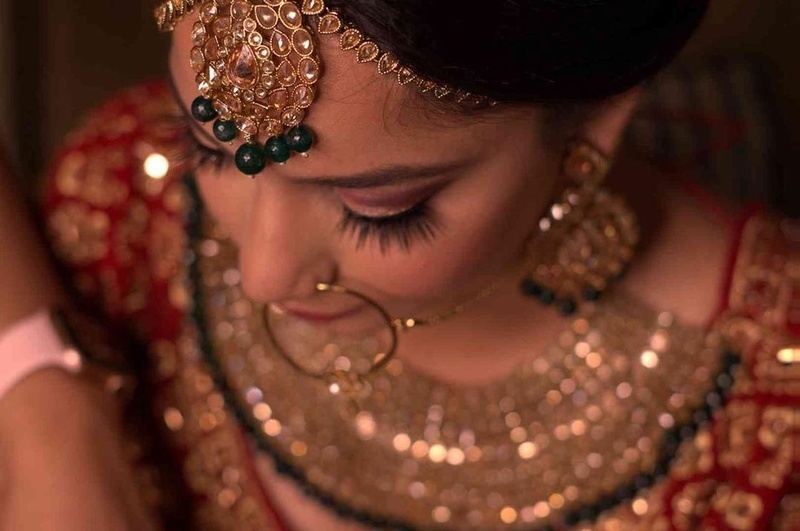 Image Source:  brunchbabeaus
Gold improves blood circulation which in turn regulates the flow of oxygen to every part of our body. A bride can get nervous on her wedding day but guess what? Gold's always going to have her back! 
3) A Positive Metal 
Image Source: Thevisha
Gold is made up of positively charged ions that relaxes your blood vessels, restoring peace to the body and mind. It is the perfect source of positivity for the bride on a day that is flooded with mixed emotions. 
4) Reduces Stress And Anxiety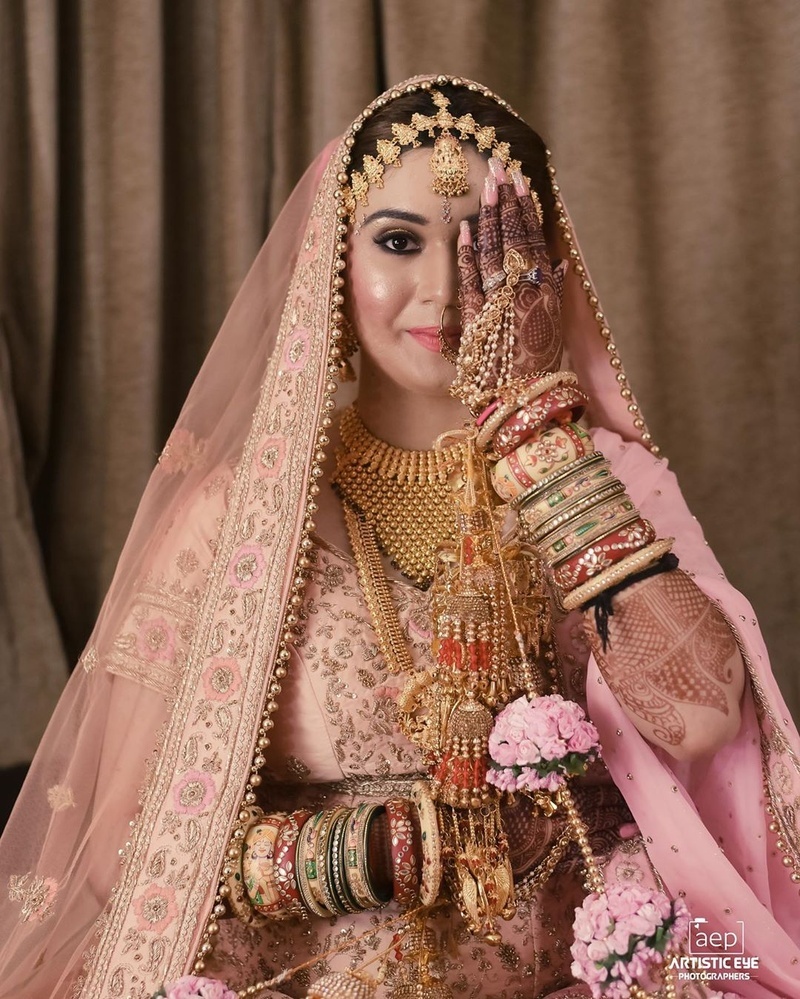 Image Source: Artisticeyephotographers
Gold just like any other metal, in addition to its lustre also controls a bride's emotions. It increases the serotonin levels thereby reducing stress and anxiety on that day. 
5) Healthy For The Skin
Image Source: Southindiafashion
Cleopatra used pure gold face masks and Romans used the metal to treat various skin diseases and infections. The metal adds sheen to a bride's skin, making it look radiant as ever.   
6) Confidence Booster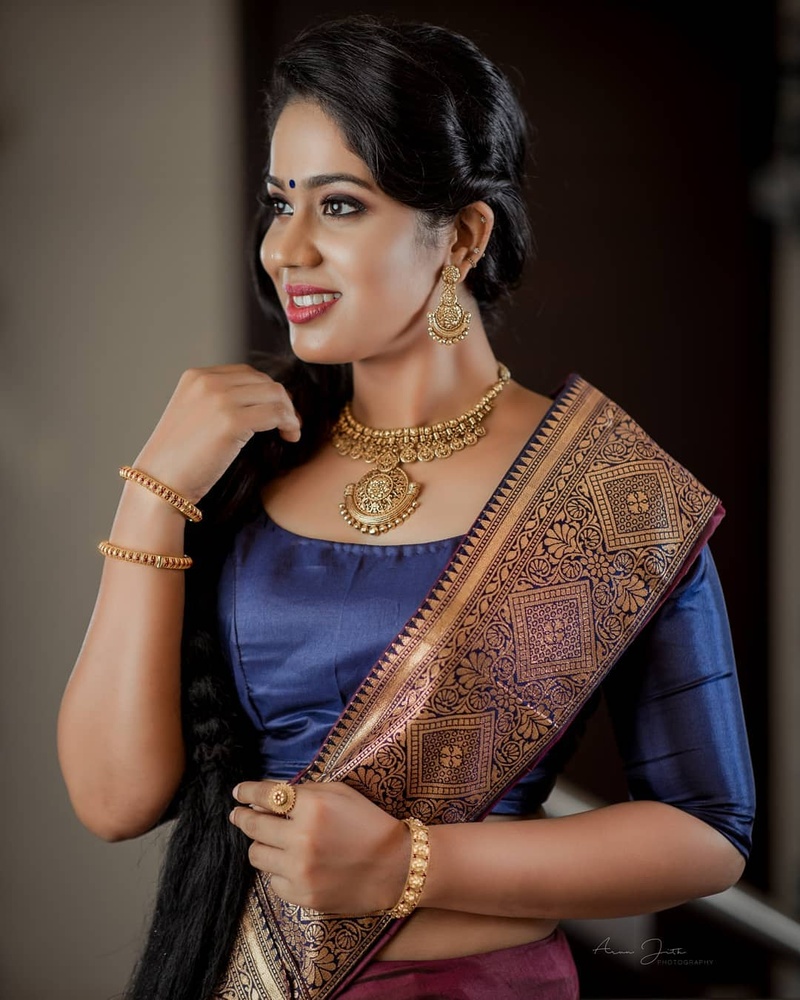 Image Source: Athira_madhav
Gold in its pure element emanates light and lends its properties to the bride when she dons a gold necklace, maang tikka, mathapatti, earrings and bangles. 
7) No Side-effects  
Image Source: Plushaffairs
It is always advisable to invest in pure gold jewellery instead of imitation jewellery mainly because gold is an all-natural mineral that is non-toxic and is tolerated by the body. Brides with sensitive skin must stick to gold instead of any other metal. 
8) Valuation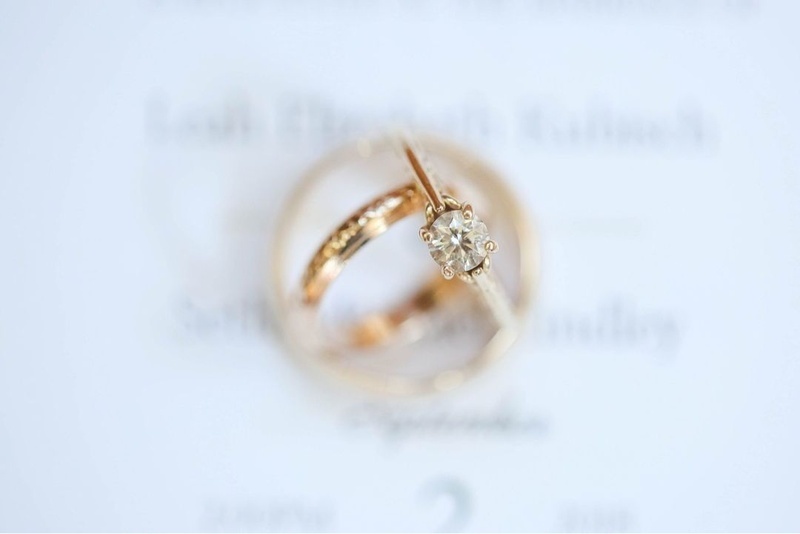 Image Source: soulcreationsphoto
We are living in an age where the price of gold in India has reached a peak of Rs 39,000 per 10g. When a bride invests in gold, she is building a gold mine of her own that can be sold as and when she requires the resources. 
It's True When They Say Old Is Gold, But we'd say Gold Never Gets Old!