8 Unique and Delectable Wedding Cake Flavours
You know, on a daily basis people ask me what I am thinking about. Typically I give a vague reply like shopping and Brooklyn 99, but more often than not it's about cakes and other desserts. It's my dream to be left in a land full of cakes, ice-cream and chocolates. No, not basic hoes like Dutch Truffle and red velvet. The cakes I dream of are unique and hatke- just like me! Fortunately cakes have become a big part of wedding celebrations in our country. Bakers are whipping out new concoctions and new flavours day in day out. If everything about your wedding is different, why is the food menu the same? Lemme help you out with it- as usual, dessert first! Here is a list of 8 unique cake flavours to choose from-
1. Vodka Chilli Cheesecake
Personal favourite alert! The punch from the chilli in this vodka infused cheesecake will make your hearts happy.
2. Carrot Spice with Cream Cheese Frosting
Carrot cakes are slowly gaining popularity in India. The tea-time cake when infused with spices like cinnamon tastes heavenly when topped with cream cheese frosting.
3. Zesty Mexican Chocolate
The Mexican hot chocolate is just as hot and zesty as the people. Yep, a mexican hot chocolate cake sounds deli-oh-my-god-cious!
4. Lemon Blueberry
When two unusual flavours come together, it's nothing but pure magic! The lemon blueberry cake is just that- flavoursome and beautiful.
5. Pink Champagne
Imagine this- a champagne infused vanilla batter cake topped with vanilla frosting and raspberry compote. Yes, my mouth is watering as well!
6. Creme Brulee
Image source: Delish Cakes
This classic French dessert deserves a twist- make it into a cheesecake!
7. S'mores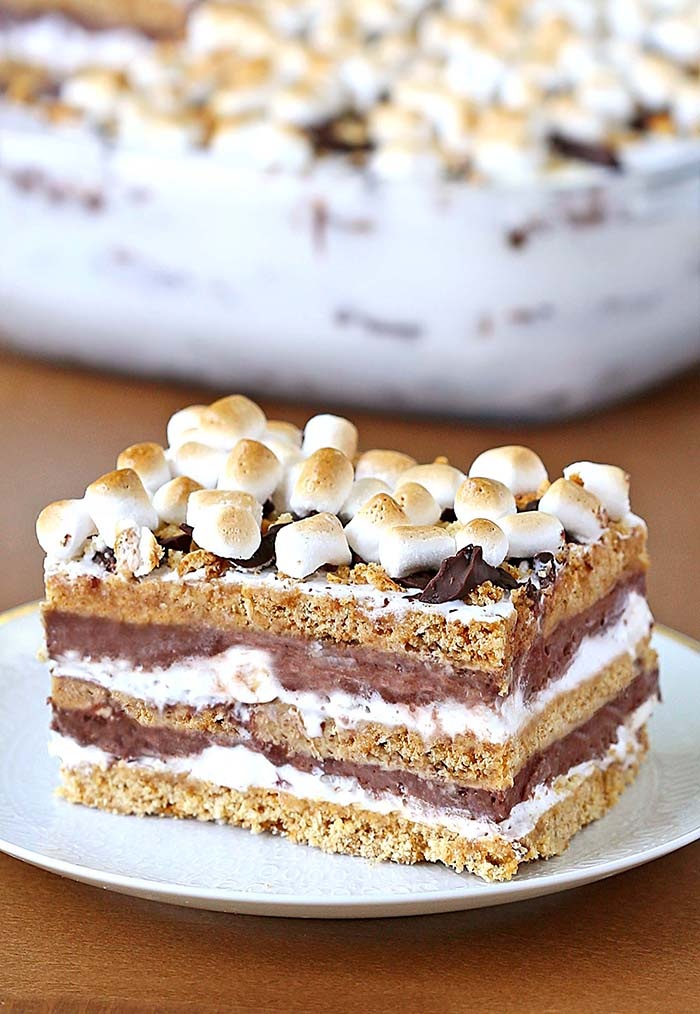 Go back to the camping days with this delicious s'mores and chocolate cake.
8. Whiskey- Chocolate with Salted Caramel Drizzle
Dark chocolate infused with whiskey drizzled with salted caramel. Need I say more?
Imagine biting into a slice of these cakes …heavenly!
Image source Pinterest unless specified.