9 New-age Wedding Trends &Tools You Can Embrace
A marriage above everything is first an experience. With every passing year, a fresh crop of trends are out there before you can even know it! As sky's the limit when it comes to modern marriage preps, there are boundless possibilities of what you can do in each and every department. And you don't even have to give up on the traditional essence to incorporate any new age fads. In fact, they only aid you in giving your guests an elevated marriage 'experience' they won't forget!
We have in store for you, a mix of trends and tools that you've known but didn't have the motivation to go ahead (hopefully this list will do that for you), some new entrants, some hip and some humble ones. The sole purpose is to give you wings to think outside the box, embrace newness and have a smooth and splendid affair! Read on to know more:
1. The Wedding Website
Imagine a digital canvas that swiftly serves all! From featuring your love story to navigating routes, providing maps, important info, profiling vendors and RSVPing, a wedding website is worth every buck (not a lot, can also make a free one!) time and effort. You can also spruce it up by adding snippets about bridesmaids, the wedding city, or a quirky photo op of the nuptial couple. It is your digital storyboard to plan better and communicate best in an already chaotic wedding prep scene. For guests flying in from different parts, the website is a go-to place to check the setting, accommodation, weather and vibe! Invest a personal interest in your website even if you can't devote time to do it yourself. It will keep you super sorted and connected- the two things you need the most as you gear up to walk down the aisle! A win-win for all, the wedding website is a value addition.
Image Source Visual Composer
Image Source With Joy
2. Live Streaming!
Why not reap the benefits of tech-age we live in to the fullest?! Live streaming is certainly a cool idea but above all, a very thoughtful gesture for that elderly aunt who couldn't make it because of her health or the favourite cousin who's exams played spoilsport! This way, the loved ones who cannot make it to your D-Day will cheer you up in spirit. With no dearth in wedding streaming companies these days, finding the perfect one won't be a problem. For all you know, your hired photographer/videographer will be able to do the needful. You can Livestream your special day for your extended social media family on various social platforms. And if you love the idea of keeping it private, stream it on your very own wedding website!!
Image Source Maxwell Streaming
Image Source Event Live
3. 3D Printed Wedding Cakes and Cards
Jazz things up a bit to make the most cherished day of your life, the most visually appealing too! 3D inspired cakes and cards are here to save the day, in style:) As wedding memories last forever, can you imagine your wedding album light up with that gorgeous cake featuring your 3D nuptial caricatures?! Or even that traditional card has gone cool with a 3D touch? The possibilities are endless to explore if you're really looking to up your photo game and render a treat to the eyes for all present. With 3D prints, you can also walk the extra mile of having customized cufflinks, rings or shoes. Even 3D keychains with the couple's initials make for a rocking return gift idea!
Image Source 2 Chefs Passion
Image Source Flexi Print
4. Drone Photo Booths & Hashtag Napkins
What's a lit wedding without fancy photos and trending posts? (even if it is your own social circle) As drone photography is the newfound fad in weddings all over, you can take this a little higher (literally too) with a drone photo booth. After all, you need to set the trend to be the trend! A lovely decked-up booth bringing family, friends or all together to smile and wave above sounds like a kickass plan. The wait to unfold what (or rather what all!) got captured will be worth some special memories and loads of laughter we guess! And when you get those fancy photos, you must not stop to flaunt. What better way to trend then have your hashtag as part of your wedding buffet banquet?! A hashtag napkin is a smart and subtle reminder for all your folks to make your's the most Instagrammable marriage of the moment!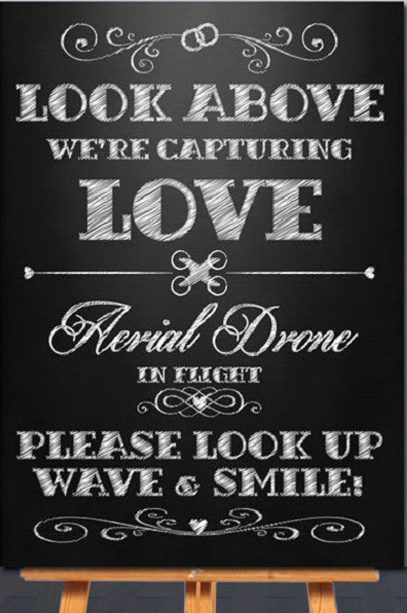 Image Source Bridal Guide
Image Source Before The I Dos
5. Digital Guestbook
Digital guestbooks are the ultimate delights to help you preserve and cherish all the love coming your way. With this interactive digital guestbook, guests can write a short message, memory or note of their overall experience at your wedding. There are tons of digital guestbook apps out there as well that have you all sorted. With so much goodwill and blessings rounded on one tab, this guestbook will serve as a unique memento of your wedding day. This digital wordy-album showers you with all the luck you'll need to enter a new phase of life.
Image Source Youtube
Image Source Bridestory
6. Charging Stations
An often understated though highly helpful aid, charging stations make life excessively easier. Phone problems, time problems, forgetfulness can be no problem at all if you have a dedicated booth/table/area set up to rescue your phone! Charging booths make it possible for you to click, pose or capture without having to worry about a thing. Loop in your folks back home or just create a new Facebook post. Besides, you don't really have to burn a hole in your wallet to have this at your premises. While you're rightfully engrossed in the bigger picture, attention to smaller, valuable details will enhance your wedding experience for all by miles!
Image Source Brides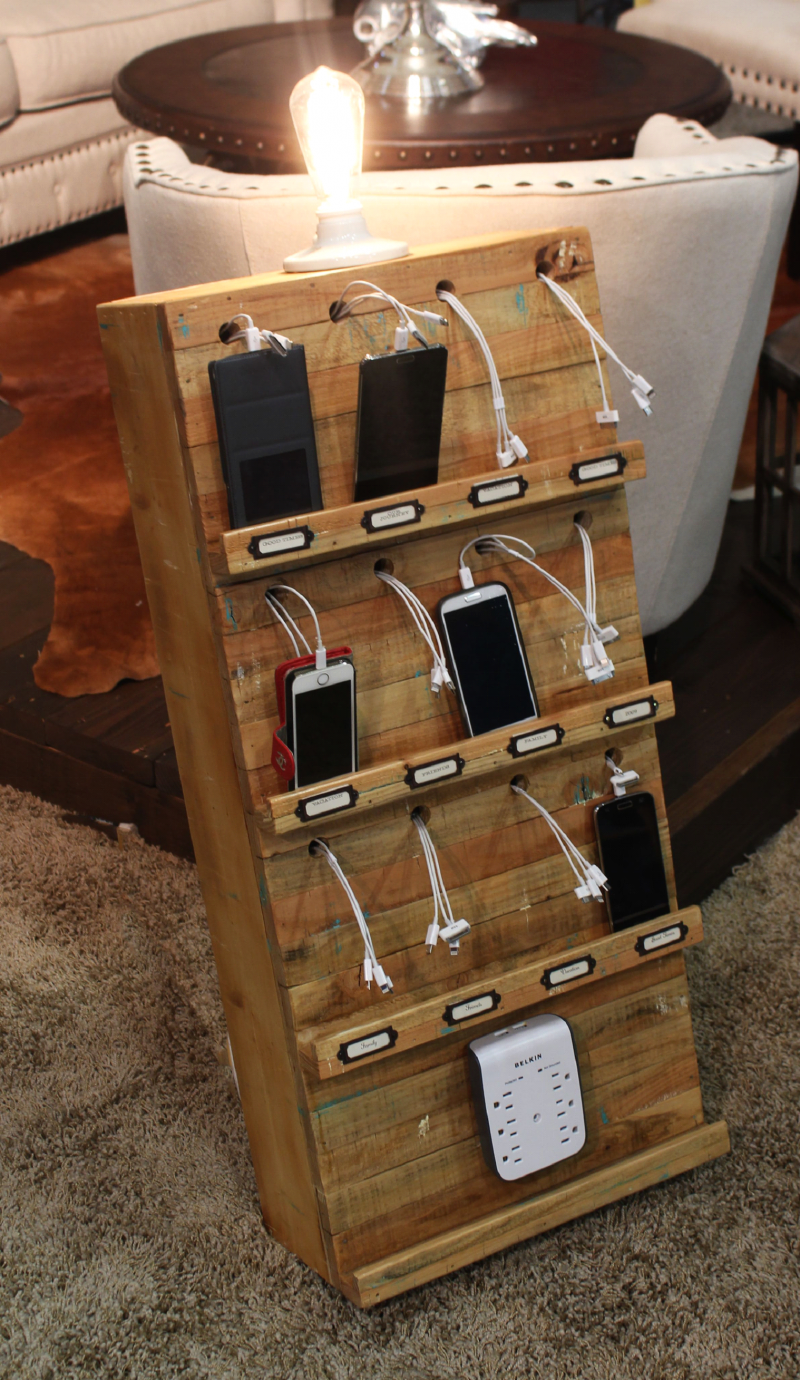 Image Source Tacer Biz
7. Self-Serve Refreshments
We're not talking of getting the guests to work here, chill 🙂 Self-serve refreshment counters are great for second, third or fourth helpings. Besides, if some of your guests cannot make it in time or arrive much later, they'll not have to miss out on delicious-hot platters of appetizers. To spare them a cold mess or for folks wanting to gorge to their heart's delight but are too shy to ask, self-serve refreshments are the best! To elevate their experience, guests can be treated to a warm table of neatly laid-out nibbles where they can help themselves.
Image Source Weddingbee
Image Source Laperla
8. Micro Weddings & Inclusive Menus
If you thrive on the idea of having a super private wedding affair, you'll be delighted to know that you're not alone! An increasing number of contemporary couples today are opting for smaller, intimate soirees. Sustainability is one reason, the other being couples just prefer it this way. They like the idea of having their select few, 'their tribe' to celebrate and partake in the most joyous occasion of their life. This enables them to drop all formality and be their natural self. There is comparatively a greater scope for personalisation and individual attention in such kind of weddings.
This then also makes it possible to foray into the idea of creating an inclusive menu. Be it your vegetarian folks, those whose idea of a celebration is incomplete without meat, vegan lovers, those on a diet or with a health condition. Inclusive menu as the name suggests is all about inclusivity and respecting different choices. And what better way to show this then accommodating diverse preferences in your menu! 🙂
Image Source Dave Ramsey
Image Source Healthline
9. Charity Checks!
A noble way to celebrate your special day is to extend your care and attention towards the less privileged ones. There are a number of ways of doing this if you have the heart and willingness. You could tie-up an authentic charitable trust or an NGO or sign up for a cause you believe in. Instead of accepting gifts or cash, you could request your guests to rather make a donation to the cause. Or else at your personal level, you could donate the money you got in cash to a needy place. A number of organizations these days have provisions to feed the leftover food from weddings to those in need. Reaching out to them and making provisions for the same is also another way of extending the olive branch!
Image Source Chapel of the Flowers
Image Source Weddingz
Here's hoping you find at least some ideas innovative and interesting to incorporate on your wedding day. But above all, the thought of putting a smile on the faces of our needy fellow humans stays with you 🙂 To keep this list handy bookmark it now!