A friendly & helpful guide about day makeup vs night makeup for every bride-to-be
Yet another makeup blog brought to you by someone who has too much knowledge about makeup but seldom applies it! Bridal makeup is huge ass deal and you know it. But did you know that they are different types of makeup? For today, let us divide it into day makeup and night makeup. Yes, it is different, but it isn't a blasphemy to mix it up a little! Gather around children, it's gyaan bato time!
Day makeup is  warm and in the nude colour palette and bright lipstick. It is what bloggers like to call "no makeup look". The purpose of daytime makeup is to highlight your features and give you a fresh look. Its minimal and chic.
Night makeup on the other hand is bold. Smokey eye, dark lip colours and fake eyelashes are on the night makeup menu card. The eyes are on focus in night makeup!
While doing night time makeup during the day and vise versa isn't wrong, it is best to stick to the rules. Rules remind me, lets go over a few rules to follow when it comes day and night bridal makeup!
Day Makeup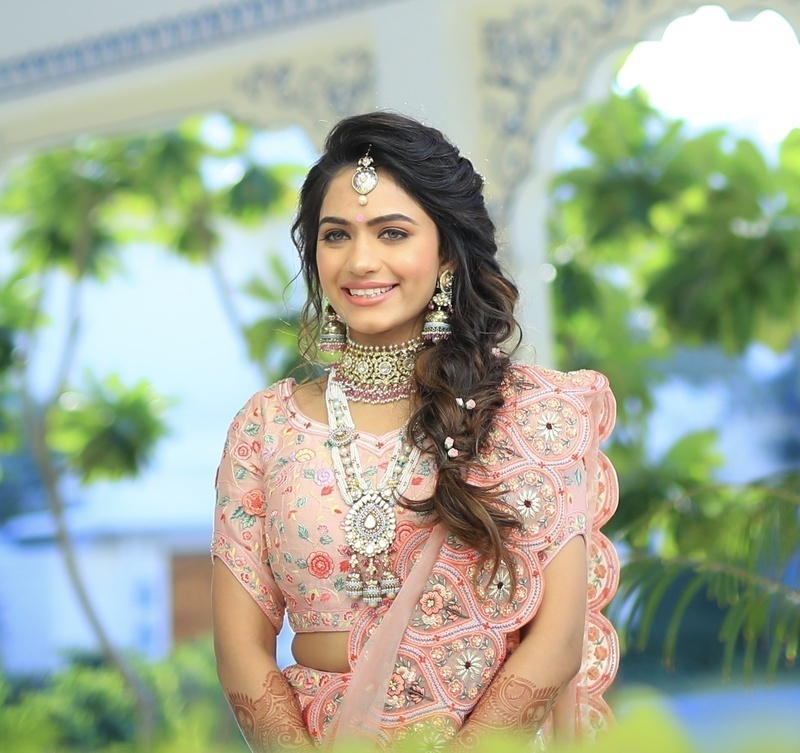 Image source: Priyam Parikh
First and foremost,

don't miss sunscreen

! Thanks to my makeup and skincare blogs everybody in office know that I treat sunscreen like the Holy Grail. You have to protect your skin with SPF before you go ahead with any product!

Don't shy away from

bright lipsticks

. Sheer lipsticks and nude ones look great but so do bright lipsticks. You don't even have to apply lip liner! Just apply it directly and blend in it with your finger.

Avoid the

dramatic eyes

. I wouldn't suggest smokey eyes, big fake lashes and darkened eyebrows. Keep it simple, silly!

Bubs, just skip the

heavy contours and highlight

. Subtle contours with a little shimmer look better during the day. Fake enhances features are a big no no!
Night Makeup
Hair Stylist: Ritika Kadam
Makeup Artist: The Cut Collective
Its either

dramatic eyes or lips

, never both! The focus should be either on your eyes or on your lips. You decide where the drama should reside. Afterall two things can't share the limelight!

Shimmy it up with

shimmery eyeshadows

! Nothing spells drama like some glitter!

Play with the

contour and highlighter

. Go bold, draw a deer on your face, we won't mind!

Do not forget the

lips

! If you've chosen dramatic eyes and heavy contour, go easy on your lips. Fill in your lips with lip liner (shade or two darker than your lips),dab some gloss and voila! Your nighttime look is complete!
It's not as daunting as you think! Just keep these simple rules in mind and you are sorted!