A-line Wedding Gown vs Mermaid Wedding Gown: What to Pick!
Buying a wedding gown is a big decision to make. From choosing a pattern, style, to finalizing the details, and the final fitting, it is quite an experience.
And if you are confused between the traditional A-line and the sassy Mermaid wedding gowns, then here's everything that you need to know about them.
1. A-line Wedding Gown
A-line gowns are the classic silhouettes for the traditional-meets-romantic brides. They are fitted to the waist, flowing down to the floor in the shape of an "A".
It is a flattering choice for all body types. Once you zero in an A-line dress, you can add the detailing of your own choice like a long train, an off-shoulder neckline or something in lace or micro pearl embellishments.
Here are a few brides who flawless A-line wedding gowns and I just want to get these gowns already!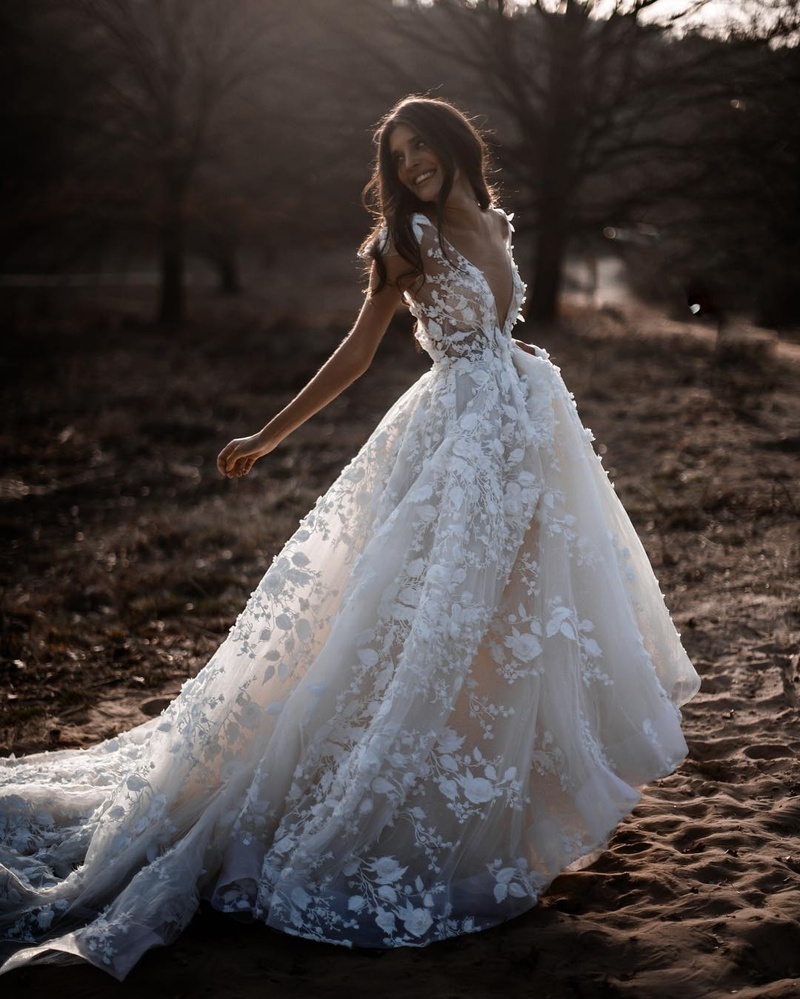 Design: Berta
This Berta bride wore a beautiful embroidered wedding gown and I am swooning over it!
Image Source: Stella York
This beautiful bride sported the classic A-line gown with lace at the bottom and all over the torso with a sheer tulle veil.
Image Source: Stella York
This Stella bride wore an amazing tulle gown with a full flare. Who wouldn't like this?!  
Image Source: Stella York
Classy. Chic. Elegant!
Image Source: Berta
This pretty bride wore a jaw-dropping A-line gown and not to miss her beautiful sleeves!
2. Mermaid and Trumpet Wedding Gown
A mermaid wedding dress is known to be body-hugging. It is fitted close to the bride's body and flares at or below the knee, creating a mermaid-like silhouette which is supremely elegant.
Here are some amazing Mermaid wedding gown designs that you will surely fall for!
Image Source: Berta
This sultry Berta bride is slaying in this mermaid gown. This Moscato coloured tulle gown is surely every girl's dream!
Image Source: Berta
When they say, "Shine like a star!"
Image Source: Berta
This strapless lace corded gown is perfect for a bride who wants to blend vintage and romance!
Image Source: Berta
Simple and sleek! This beautiful off-shoulder tulle gown with a long train and lace in front is the right pick if you want a mermaid wedding gown.
Image Source: Berta
This white tulle gown with a plunging neckline is surely a piece of art!
These are bookmark-worthy gown designs, aren't they? Which one did you like the most? Share with us in the comment section below.