A Stunning Pre-wedding Shoot at the Ghats of Benaras!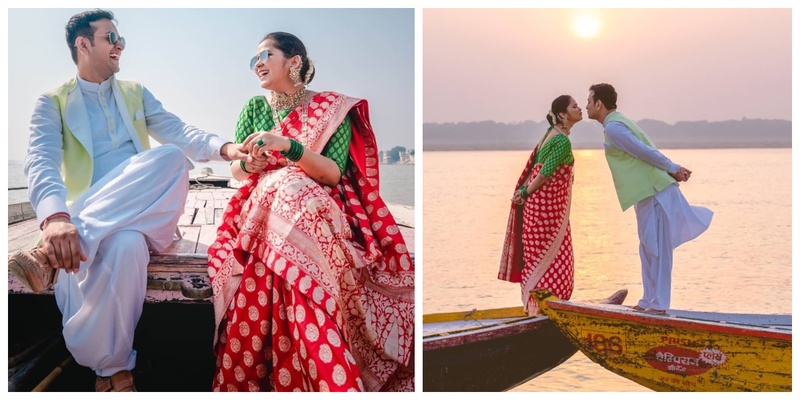 Banaras is one of the few cities, which has sustained its old world charm till date and has managed to catch the fancy of cinematographers for years now. Since ages, writers and poets have beautifully described the Benaras ke Ghats in their work. The serenity of the divine river Ganga has a magical pull towards every passerby. And just like everybody else, Suhali and Harsh too were drawn to the simplicity of Benares' ghats and did their pre-wedding shoot there.
They initially did have a lot of options in their mind, but then later decided to do a shoot here, which is beautifully shot by Happy Flashbacks. Scroll down to have a look: 
Suhali chose to wear a red Banarasi saree for the shoot and paired it with a green blouse, a gajra in the bun, layered necklaces and statement earrings!
The kiss of love : 
Totally digging how Harsh chose to wear a white kurta pajama and paired it with a Nehru jacket and chappals!
Here are some more pics from the shoot : 
Are you too planning to get your pre-wedding shoot there? 
Photography –  Happy Flashbacks