Abhinav Mishra's latest collection is all a bride needs for a royal wedding!
Abhinav Mishra launched his latest collection – 'An Untold Story' and I am in LOVE with it! It's his first ever complete Bridal collection and it's said to be a visual interpretation of the wedding of his dreams.
The collection unfolds in four layers –  the festive Mehendi, the romantic Cocktail, the spectacular wedding and the glorious Reception. Meaning a look for every function!
The stunning themes:
Mor Bagh for mehendi:
This collection consists of bright and fun lehengas and shararas strewn with mirror-work splashed in bright hues to brighten the mehendi function.
Sheesh Mahal – cocktail:
The cocktail collection is a stunning amalgamation of the signature Abhinav Mishra mirror-work featuring contemporary silhouettes with a darker palette including indo-western jackets, lehengas, shararas, voluminous skirts with peplum tops and more.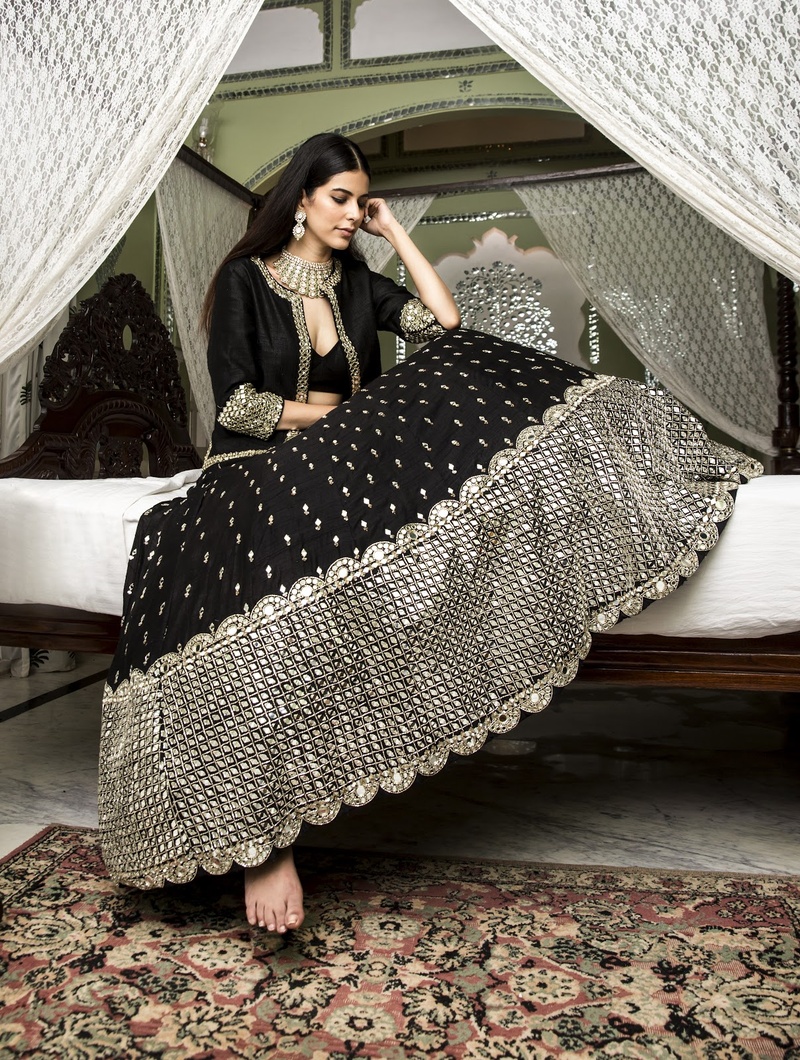 Nahargarh – Wedding :
The wedding collection features classic cuts across a range of stunning lehengas.  
The designer says, "The Abhinav Mishra bride is modern and fierce in her choices yet has a fascination for bygone royal eras. She is headstrong and bold, yet remains connected to her roots. She opts for fierce rani pink lehengas for her wedding day, yet keeps it traditional. The Abhinav Mishra bride has always been drawn to places with heritage, her dream wedding is set in a picturesque palace amid the company of her loved ones."
Faluknama – reception:
A stunning selection of lehengas designed for the grand reception come in a motley of colours.
He says, "The first appearance as a married girl, our bride couldn't be happier and the glow radiates to all those around her, she is the picture of pure joy and sheer perfection. The celebration of a union so pure lightly touched by a bittersweet feeling of letting go of an old life, only to step into a perfect new one!"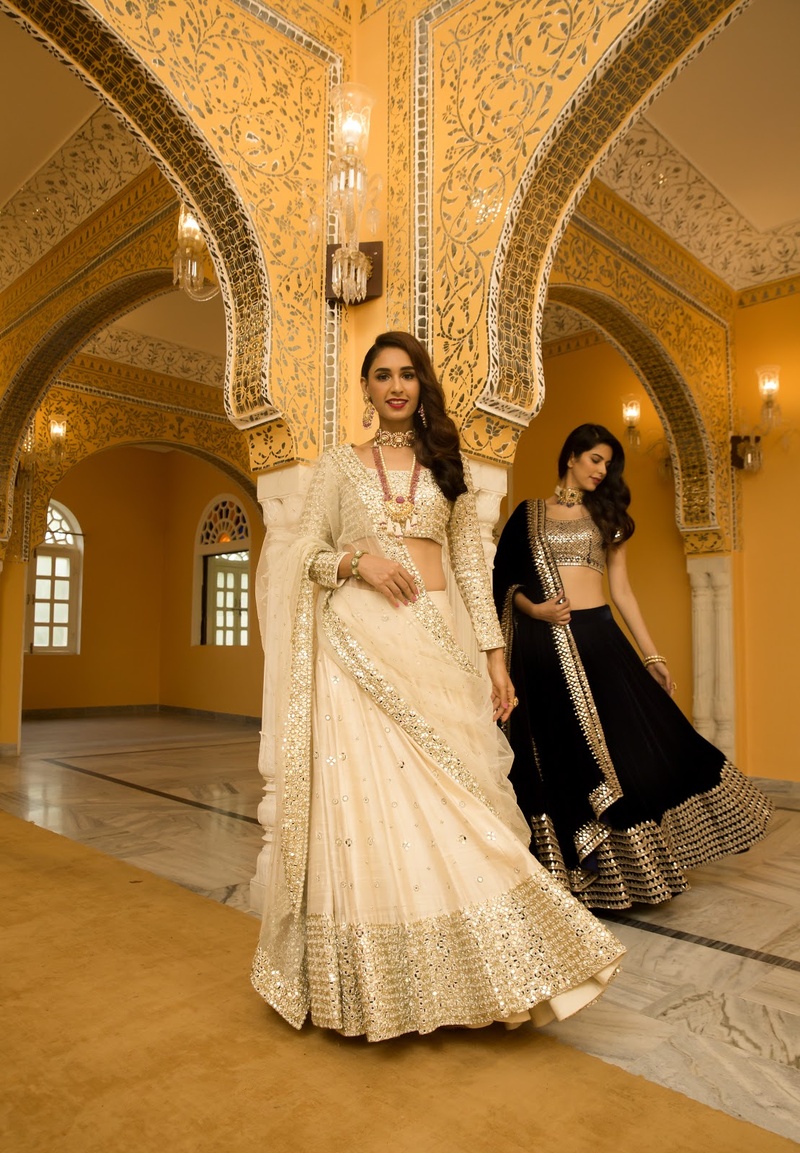 The designer says, "An Untold Story – is the coming together of my vision to modernize Indian craftsmanship fused with my imagination and my childhood memories, stories I've never told.
Designing for the young Indian woman who is a unique amalgamation of the dynamic contemporary world and her Indian heritage. It is with my memories that I approached that this collection, I remembered details like clinking glass bangles, giggling girlfriends teasing the bride, the soft, happy tears of a mother that she gently wiped off on a glittering, goldwork pallu. With this collection, I want an Abhinav Mishra bride to relive moments like those, with me".