Addicted to Watermelon? Include Them In Your Wedding Menu. Here's how?
With each new season we come across a burst of colours, style and trends in the world of weddings. Just when we got introduced to the idea of placing drink dispensers at wedding table settings with watermelon dispensers being one of them, we thought Hey! Could there be more ways in which you could include watermelon at your wedding?
No other fruit defines summer like watermelon does. For those planning to have a summer wedding or those who crazily love watermelons, we've got some lip-smacking wedding menu ideas that will refresh you in just by looking at them.
From sweet desserts, salads to savories, watermelon is no longer limited to cutting a plain slice and devouring it. We were stunned at how versatile watermelon can be and blend so well with a variety of flavours.
Treat your guests to a refreshing new taste as we suggest some amazingly cool food items that you can effortlessly incorporate in your wedding menu. Stylish, chic, healthy and oh so trendy!
Appetizers as Good as Dessert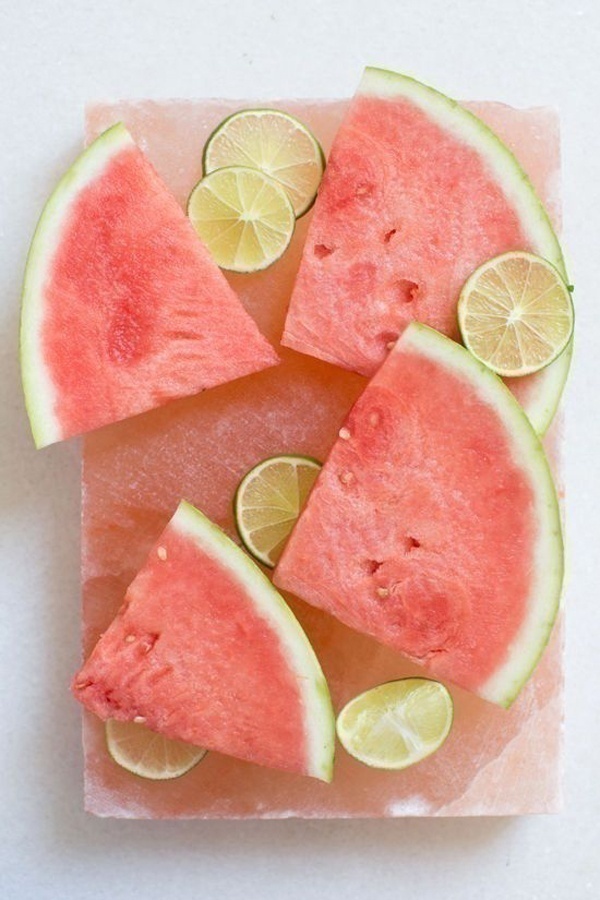 Fresh Watermelon Wedges with Slices of Lime
Sweet Watermelon with Goat Cheese
Watermelon, Cucumber and Feta Salad Cups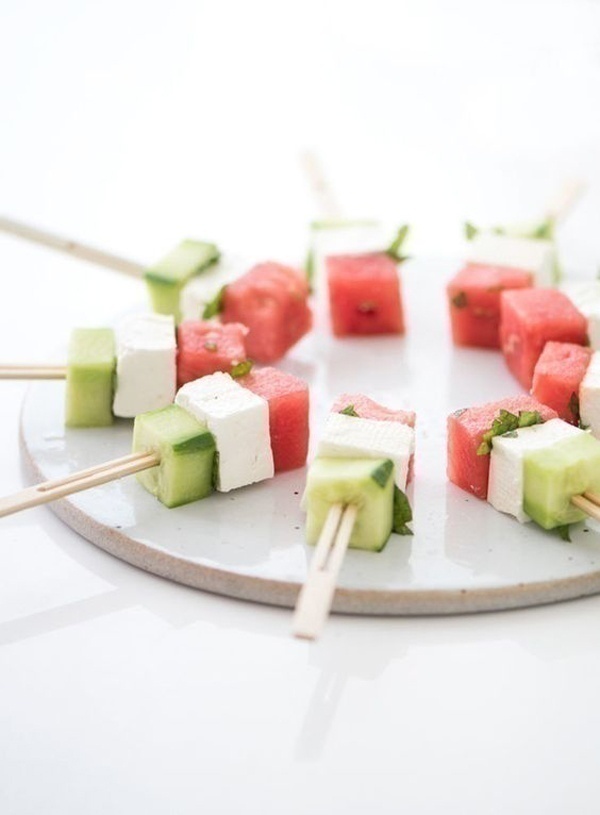 Feta, Water Melon and Cucumber Kebabs
Watermelon on a Stick
Watermelon Cubes
Watermelon Jenga
Watermelon Caprese with Balsamic Glaze
Watermelon Cubes with Balsamic Glaze
Fruit Salad: Let Your Guests Eat Well, Feel Swell
Watermelon Heart Fruit Salad
Watermelon, Blackberry and Mint Salad
Cookie Cutter Fruit Salad
Watermelon, Cucumber and Mint Salad
Everything's Betta with A Little Feta
Watermelon Feta Appetizer Bites
Watermelon Feta Bites
Watermelon Feta Salad
Have You Met A Pizza Like This Before?
Watermelon Pizza
Watermelon Feta and Balsamic Pizzas
Who Can Say No To Chocolate?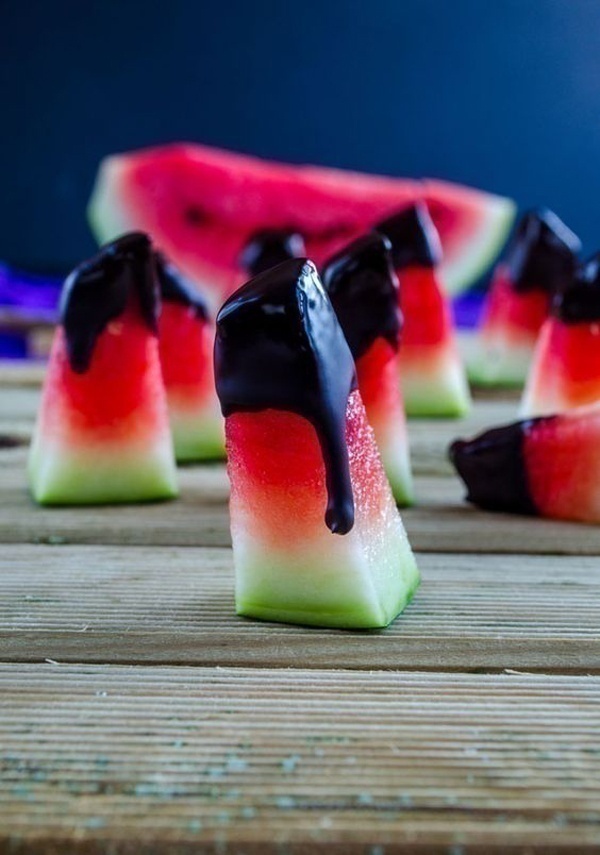 Chocolate Covered Frozen Watermelon
Juicy Watermelon Cubes Dunked In Chocolate and Sprinkled With Sea Salt
Refreshing Twist to Wedding Cake
Fruit Cake
Cool Drinks and Beverages
Watermelon Agua Fresca Mimosas
Watermelon Elderflower Cocktail
Watermelon Elderflower Cocktail
Watermelon Prosecco Mint
Light White Wine and Watermelon Sangria
Watermelon Lime Refresher
For more mouth-watering wedding menu ideas, browse here.