Alcoholic Wedding Favours: 10 Trends You May Have Missed
Would you giveaway alcoholic wedding favours at your wedding or pre-wedding celebration?
This might be too risky a job to do, but what the heck! It's your day, make it large. (Pun intended).
Wedding favours: once a western concept is soon picking up on the Indian wedding stage. With couples struggling to find unique wedding favours to give as a memento to their guests, alcoholic wedding favours are not only unique in concept but will be well appreciated by receivers. Believe us when we say this! Although people may not say this out LOUD, everyone likes to take that one quick shot or two in the name of celebrations.
In Indian wedding scenarios, giving away alcoholic wedding favours can offend the granpas and grannys. However, if Rishi Kapoor's character in Kapoor & Sons is anything to go by, then NOT.  To play a safer bet, and also because we do not want to get into any trouble, these giveaways are best for your bachelor/bachelorette parties, cocktail parties and after parties, if you intend to have one. If you're a daring bridal couple, you have double thumbs up from us to go ahead and surprise your wedding reception guests with your unusual and wicked choice.
Today, we share with you 10 trending ways of how you can giveaway these alcoholic wedding favours without breaking the bank. Explore.
Tag em!
Personalize them with a short message or just your initials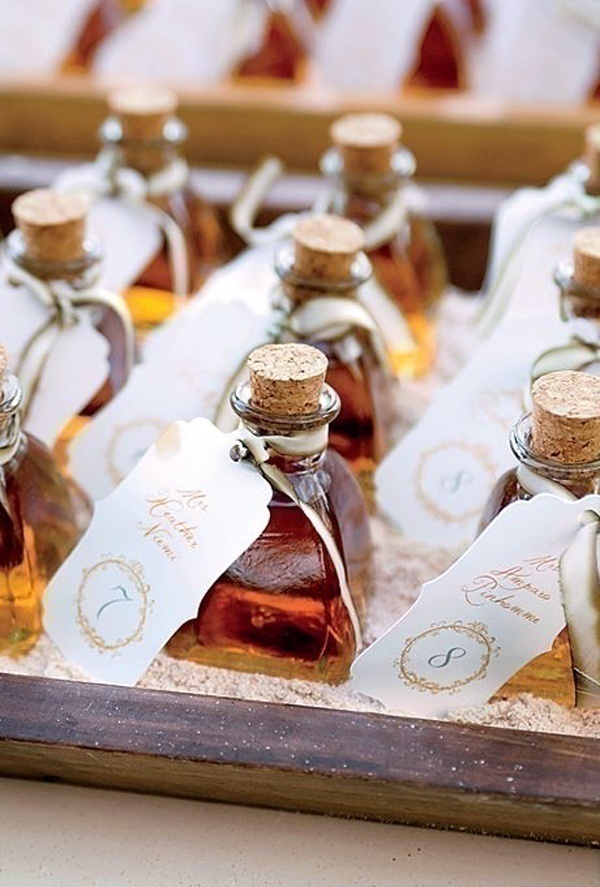 Spread The Love: Giveaway Alcohol In The Form Love Potions
Add A Straw, So They Can Start Sipping Right Away
Cute Little Bows Can Make a Big Difference!
Make Your Own Drinks and Tag Them
When One Is Not Enough – Give a Mixer Along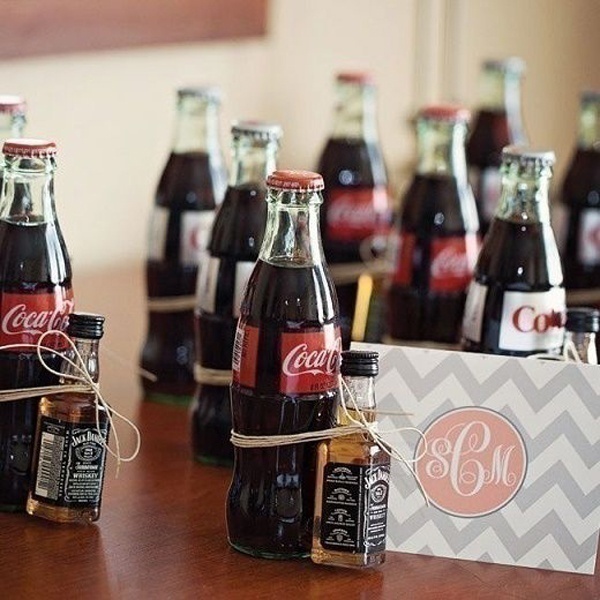 Personalize the Bottles with Your Photos and Add a Special Note
Dip The Bottle In Glitter To Fancy Things Up!
Or Serve Them Straight
If Giving Away Just a Bottle Seems Too Less – Pack a Goody Bag with Some Munchies
Looking for more ideas to include alcohol in your wedding, check this and this one out!