Attention Ladies The Rock Just Married his Sweetheart, Lauren Hashian!
Dwayne Johnson or The Rock as they call him brings back so many fond memories – many summer nights when your sibling and you snuck behind your parents' back to watch WWF, the '98 Championship that he won, the string of movies that include The Scorpion King & The Mummy Returns and oh, how can I forget, his big, comfy-looking arms! Ah! Before I delve into his handsome features, his oh-so-sexy chest tattoo and his larger than life biceps, let me tell you the big news- he finally got married to his longtime partner, Lauren Hashian!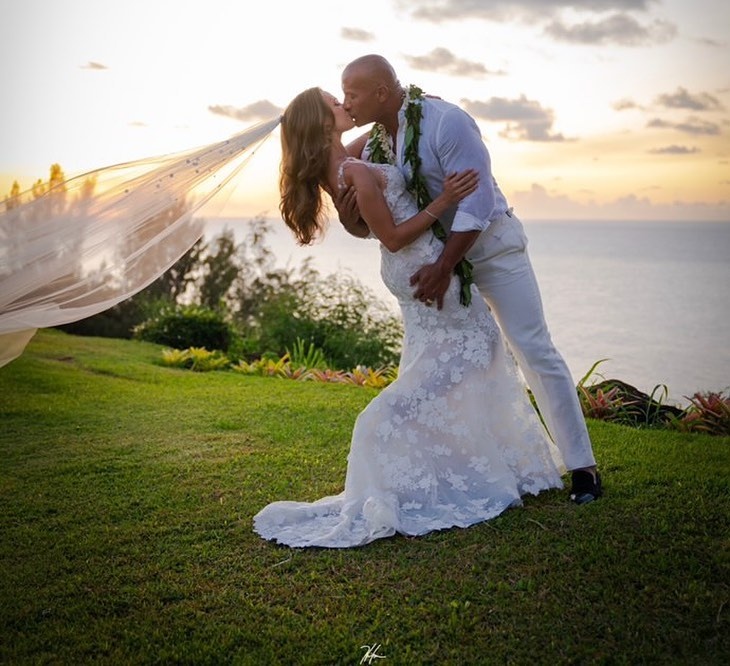 Fellow girls from the 90s, it's time to bring out a box of tissues for your first crush, The Rock is now a married man! Dwayne and Lauren tied the knot in a secret ceremony in Hawaii where the former spent his highschool years.  Johnson shared two pictures on his Instagram from their stunning wedding captioned as "we do". 
All right a part of me has died and joined the other weeping girls but a part of me is so happy!
The two have been together since 2008 and are blessed with two daughters. The wedding was long due but no one guessed that it would take place this weekend! The bride wore a white lace gown and a lengthy veil while the groom was seen in a white shirt and pants. They look so adorable together!
Dwayne and Lauren's wedding is exactly what I wanted to hear on a Monday!