The Most Romantic & Unique Honeymoon Places Around The World!
You've made it official – and now it's your time to unwind! Whether you're the type of couple who wants to explore a once-in-a-lifetime destination or the type to experience the otherworldly food and architecture on your honeymoon, we've got you covered.
Wedding planning, while exciting, can be a major source of stress and your honeymoon is most likely going to be your first real chance to enjoy some quality time with your spouse. Without much further adieu we bring to you 15 best honeymoon places around the world for your romantic 2018 honeymoon:
1. Soneva Jani – Maldives:
Nothing says romance like the Indian Ocean idyll of Soneva Jani. Encircled by ivory beaches, sparkling waters, and waving palm fronds, Soneva Jani romantic Water Villas, is the place to be. Each overwater bungalow is really huge. From glass bottom tables and nooks to a retractable sunroof above the master bed to the outdoor bathroom with a private ocean entrance to the ocean waterslide, the villas at Soneva Jani are absolutely stunning.  What could be more perfect for your exotic honeymoon?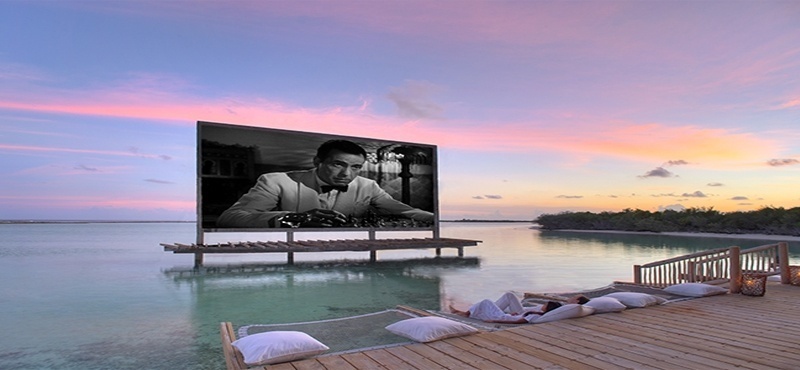 You can book it here.
2. Cap Rocat, Mallorca, Spain.
This former military fort is now more about love than war with it's dramatically situated suites right on the water's edge. You can also have fresh breakfast delivered to your room in a picnic hamper and put up on your private table.
You can book it here.
3. Treehotel, Norrbotten County, Sweden.
Deep in the forests of North Sweden, this mirrored cube nest contrasts the eco-friendly, Scandinavian-chic interiors. With the press of a button, a ladder will descends from a flying saucer, and that will be your room for your honeymoon. With only six individually designed tree houses, you are guaranteed to experience the utmost romance and privacy at your honeymoon.
You can book it here.
4. The Peninsula, Paris, France.
Imagine this: you're picked up from the airport in a Rolls-Royce EWB Phantom, chauffeured to the center of town, received by a pillbox-wearing pageboy, and welcomed into a historic suite! Now the suite comprises of a fireplace, crystal chandeliers, and a view of the Arc de Triomphe!! We say it doesn't get any more sophisticated or romantic than this. If that's not enough already, you can sip cocktails on the rooftop, gazing at the Eiffel Tower in the distance.
You can book it here.
5. Hotel Villa Honegg, Ennetbürgen, Switzerland.
A sensuous meeting of the elements, this luxurious winter spa hotel scores high on originality, experience and ambiance. At Hotel Villa Honegg, you can opt for a suite overlooking the valleys of Engelberg or Lake Lucerne, (both majestically towering white peaked mountains) and then cosy up with fur coats on the sun terrace or with a hot chocolate in the fireside lounge. They also offer a free service spa for their guests with both an indoor and outdoor pool. The outdoor pool is heated to 34 degrees and offers unmissable panoramic views – if you manage to see through the steam!
You can book it here.
6. The Highlands – Asilia Africa.
Asilia means "genuine" in Swahili and this place is genuinely a great wildlife-meets-luxury experience. Asilia Africa is the most ideal  place to stay for all adventure and safari lovers offering some of the best honeymoon packages. Couples on honeymoon can opt to stay at it's Pacific Dome camp with the perfect balance between adventure and luxury, making it a honeymoon to remember.
You can book it here.
7. Zaya Nurai Island, UAE.
Zaya Nurai Island is situated in the pristine waters of the Arabian Gulf to the east coast of Abu Dhabi. Just a ten-minute boat ride from Abu Dhabi's Saadiyat Island, this secluded resort is a popular choice for a lot of couples.  A dip in the pool, a romantic dinner in the lawn, a landscape with uninterrupted Arabian Gulf views with the tranquility of an exclusive island environment makes it a must-visit place.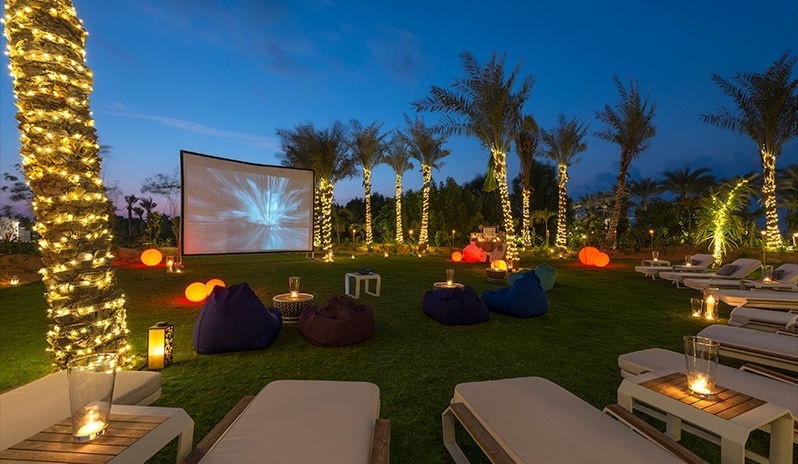 You can book it here.
8. Cavo Tagoo Mykonos, Greece.
You are going to fall in love with the seductive setting of this resort. Designed exclusively for creating unforgettable honeymoon memories, these luxuriously spacious honeymoon suites have irresistible indoor jacuzzis, gracious terraces, secluded private pool overlooking the infinite blue of the Aegean. Evoking romance and intimacy, this hotel will be a place to remember for years to come.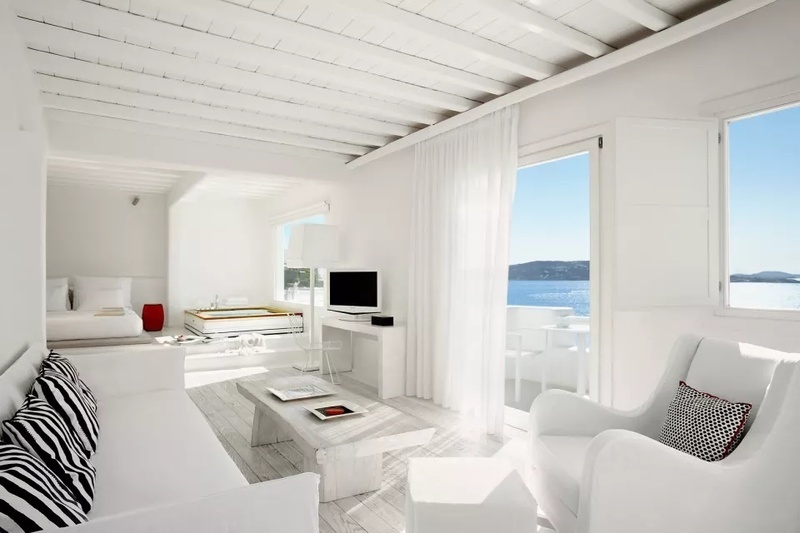 You can book it here.
9. Taşkonaklar Hotel, Cappadocia, Turkey.
Overlooking an exquisite location in Cappadocia, Turkey, this is a uniquely handcrafted boutique hotel. Situated within less than 2 km from Goreme Open Air Museum, this hotel offers both cave and stone rooms and a terrace with views of Goreme Village and Rose Valley. The hotel is built in respect with the nature, history and local traditions, where every stone, every arch, every old chimney has been preserved while Taskonaklar was brought to life.
You can book it here.
10. Viceroy, Bali.
Just a short drive from the world-famous artist community of Ubud, the Viceroy Bali Villas is located on the slopes of the Petanu valley. Armed with the stunning view outside this lush spacious resort and the chic Asian decor, this hotel also has unique activities lined up for the guests.
You can opt for taking the Balinese dance lessons squeezing into their traditional blindingly bright and elaborate costumes (we recommend not bursting into self-conscious laughter). Next, you can take the Rice Paddy Trek for a comprehensive look at the Balinese landscape and culture. Later you can do as your heart wishes for your honeymoon, but we think those things are a must try if at Bali.
You can book it here.
11. Hotel Santa Teresa, Rio de Janeiro.
With its stylish interiors and beachfront views, this tropical suite is one of Rio's most coveted hideaways. Did you know you can stargaze from the hotel too? We say it gives a little 'Walk To Remember' touch to it!
You can book it here.
12. Kakslauttanen Arctic Resort.
Picturesque landscapes, breathtaking panoramas, reindeer sleigh rides and husky sledding tours through the enchanting wilderness is all you are up for with your stay at Kakslauttanen Arctic Resort. Also, what's more magical than experiencing the magical Northern Lights with your loved one? Yes, you can go camping and stargaze under these lights. This resort is the perfect place if you plan to experience this winter wonderland from your very own glass igloo!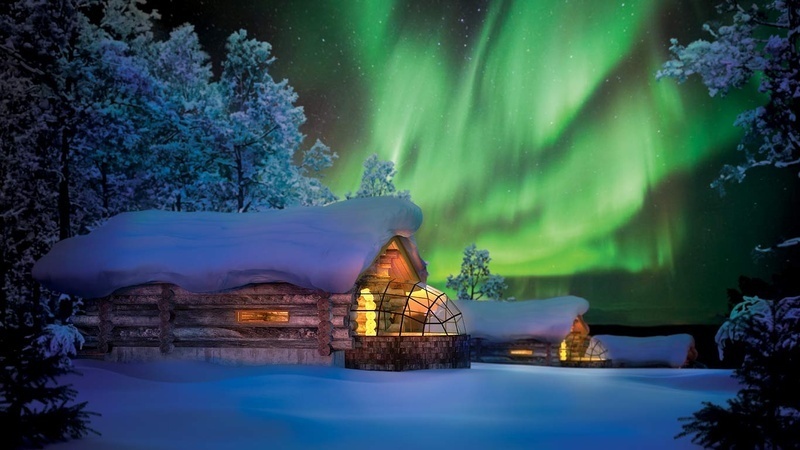 You can book it here.
13. Oyster Bay resorts. Tanzania, Africa:
Oyster Bay resorts offer some of the best honeymoon experiences for the newlyweds. With a combination of jungle and beach safari, a honeymoon in Tanzania will be as wild as honeymoon fantasies go.
You can book it here.
14. Ice Hotel Jukkasjärvi, Sweden
Ice Hotel – it's the world's first and largest ice hotel, where literally everything is made of ice and snow. By everything, we mean even the glasses, chandeliers and sculptures!
You can book it here.
15. Skylodge Adventure Suites, Peru.
Have you ever wanted to sleep in a nest? Here's the next best thing! A transparent luxury capsule that hangs from the top of a mountain in the Sacred Valley of Peru, 1200 feet above sea-level .
Located in the Sacred Valley of Cuzco, Peru, this exclusive Skylodge Adventure Suites offers you the chance to sleep within a completely transparent hanging bedroom, that allows you to appreciate the impressive view of this magic and mystic valley.
You can book it here.
We've considered the world's most romantic, untapped, exciting and visually stunning destinations while crafting this list of international honeymoon packages. We hope you have got all the details you'll need to plan your exquisite romantic honeymoon stay.  
With that just in, we would want you remember these list of things too before you take off on your dream destination.