Akin to most traditional Indian festivals, Lohri is an agricultural festival, celebrated in parts of North India. It generally falls on the last day of the coldest month in the traditional calendar – Paush. Hence, it marks the end of the winter season and the beginning of the harvesting season. Lohri, being most popular in the state of Punjab, is not only celebrated by Hindus and Sikhs alone but Christians and Muslims also join in to celebrate this Punjabi folk festival. Setting up a bonfire is a part of the festival and an ancient tradition. In case you want to organize your very own Lohri party, here are the best Lohri party venues in North India that you should check out.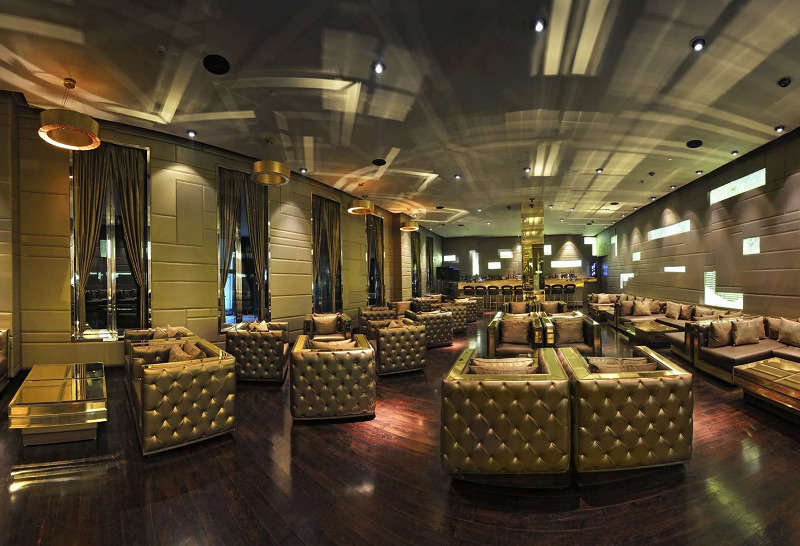 The resplendent Radisson Blu Hotel is amongst the foremost of Lohri party venues in Delhi, NCR. Apart from 'Oro The Bar,' it has multiple banquet halls of equal size for you to welcome your guests. This upscale venue has eccentric illumination, plush seating arrangements and fabulous furnishings to set in the perfect vibes for your party. The star-decor team here would glamorize the party space as per your requirement. Signature cocktails and finger foods aplenty would be offered to your guests apart from the dinner menu. With more than one hundred well-appointed rooms at your disposal, your guests and you can totally afford to skip the trip back to your respective homes.
Radisson Blu Hotel, Paschim Vihar, Delhi
Address: Plot No. D, District Centre, Outer Ring Road, Paschim Vihar, New Delhi, Delhi 110063
Key Features:
Signature cocktails and finger foods
Multiple banquet halls of equal size
Well-appointed rooms
Regenta Central Klassik is the perfect party place for a Punjabi Lohri party. It has several banquet halls, which can be attached together to increase the surface area and hence more attendees for your party. Being a Punjabi, you would be in no doubt that most of your guests would be interested in the bar here – Star Bar & Lounge. This chic bar is a great place to have uninhibited fun in the company of your peers. Your guests would be able to munch on cuisine from all around the planet and enjoy premium alcoholic beverages. Crystal lights suspended from the ceiling would illuminate the space. It has plush seating arrangements for your guests to comfortably enjoy the offerings.
Regenta Central Klassik, Link Road, Ludhiana
Address: Regenta Central Klassik, Opposite Grover Hyundai, Jammu Colony, Link Road, Model Town, Ludhiana, Punjab 141002
Key Features:
Banquet halls can be attached together for hosting convenience
Premium alcoholic beverages plus global cuisines
Ample parking space plus valet facility
Smaaash in sync with its name is the place for smashing Lohri parties. Most of your invitees would be thrilled to receive an invitation to this mecca of gaming and entertainment. The spacious lounge here would let a large gathering of party animals to shake a leg. The best part is you can negotiate to get deals or discounts on the games during the parties or for the next visits. The dark theme at this venue would perfectly contrast with the bright Lohri celebrations. Illuminated by exposed incandescent lights, it automatically sets the mood for decadent cocktails plus munchies. The dinner would, of course, be comprised of delectables to soothe the taste buds of the attendees of your function.
Smaaash, Sector 24, Gurugram
Address: Smaaash, NH-8 Ground floor, Building No 8, Tower-B, Dlf Cyber Hub, DLF Cyber City, DLF Phase 2, Sector 24, Gurugram, Haryana 122002
Key Features:
Mecca of gaming and entertainment
Decadent cocktails and delectables
Spacious lounge
Hotel Oyster akin to its name houses WHISTLER Restaurant 'N' Bar, certainly among the top Lohri party venues in Chandigarh. This roof-top restaurant and bar would serve scrumptious snacks plus a wide range of popular liquors to keep your guests satiated. It also offers a panoramic vista of the city that would take your breath away. Delicacies representing Indian, Mexican, Chinese, Lebanese, and Thai would follow the snacks as the main-course to further take care of your guests' gastronomical pleasures. It also possesses a lawn and a banquet hall, which can be attached for hosting purposes. It has several rooms to ensure the comfortable stay of your outstation guests.
Hotel Oyster, Sector 17, Chandigarh
Address: Hotel Oyster, SCO 1-2-3 Sector 17A, Opp. Hotel Taj, Chandigarh 160017
Key Features:
Roof-top restaurant and bar
Lawn and a banquet hall
Lodging amenities
Your search for the perfect destination for a Lohri theme party ends at Peddlers, Ferozepur Road. A pioneer among the English pubs present in the city, it celebrates the festival in Punjabi tradition, colorful vibes, and with swinging fashion. A winner of multiple 'best restrobar' awards, it maintains its top-notch prominence in the hospitality industry. This pub has a stunning terrace space plus a hall for you to play host to your guests. The raw brick wall with the 'Peddlers' suspended insignia would grab all the eyeballs, providing the authentic British pub feeling. The illumination again in sync with rustic English pubs would be done by exposed bulbs.
Peddlers, Ferozepur Road, Ludhiana
Address: Peddlers, Near Ferozpur Road Kartar Bhawan building, Pau Gate No 1, Ludhiana, Punjab 141001
Key Features:
Winner of several 'best restrobar' awards
Stunning terrace space plus a hall
Rustic ambiance
Lohri, though primarily a Punjabi folk festival, is not limited to only the northern part of India. It is celebrated in various forms in literally every nook and corner of India. It is celebrated as Pongal in Southern India, Hadaga in Maharashtra, Ganga Sagar Mela in Bengal, and Makar Sankranti in various parts of the country.
So where do you think you are heading to do your Bhangra or Gidda? Even if you think you got a better party venue than the ones mentioned above, do let the world know. If you want to check out more options to host your Lohri bash, take a peep at the weddingz.in portal. It contains a plethora of party places for you to pick and choose.