Brides who aced their Wedding in Sneakers
Let's say this out loud…heels are killer! While there are a lot of remedies to wear your heels with zero pain (still being delusional), there's nothing better than a comfortable cushioning pair of sneakers.
So, ditch your killer heels and be the new-age bride with sneakers like these beautiful brides.
Here are some brides who chose comfort over style…which is now trending!
1. Neeti Mohan is surely nailing her #HappyBride look like a BOSS in these sneakers
Source: A Knotty Tale
Outfit: Kalki
2. Light, bright and comfortable as they look!
Source: Bhushan Vardiwale
3. If classy and massy was ever tangible
Source: The Photo Diary
4. "Roses are red, violets are blue…well, so are my shoes!"
Source: Happy Flashbacks
5. Swapping heels with comfortable sneakers be like
6. Weddings are fun, not just for you but for your feet too
And how!
7. Looks ready to slay it!
8. Oozing cuteness with comfort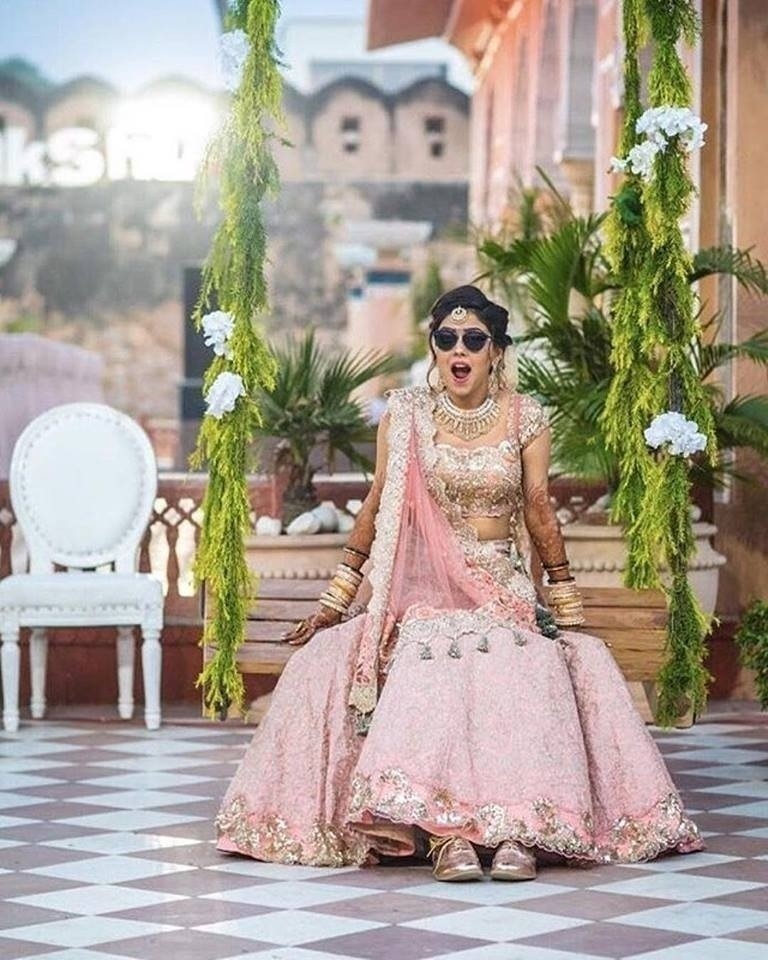 9. It's super fun and comfortable to dance in sneakers
Won't ya agree?
Source: Design Aqua Studio
10. Not-so-conventional sneakers for the not-so-conventional bride
Source: The Photo Diary
11. How can we forget our favorite bride!
Deepika Padukone nailing the dance floor in these super chic sneakers
12. Acing the wakhra swag in these stunning sneakers
Source: Studio RGB
13. Making comfort a key for an insanely long wedding affair
Source: WeddShooter
14. Calm, poised and comfortable
15. Donning the bright silver sneakers, the bride is totally ruling this world!
Source: Design Aqua studio
Image Source: Pinterest (Unless specified)
Which one did you find the most dazzling? Comment below!