Bring a Western Twist to Indian Wedding Decoration with these Welcome Sign Boards!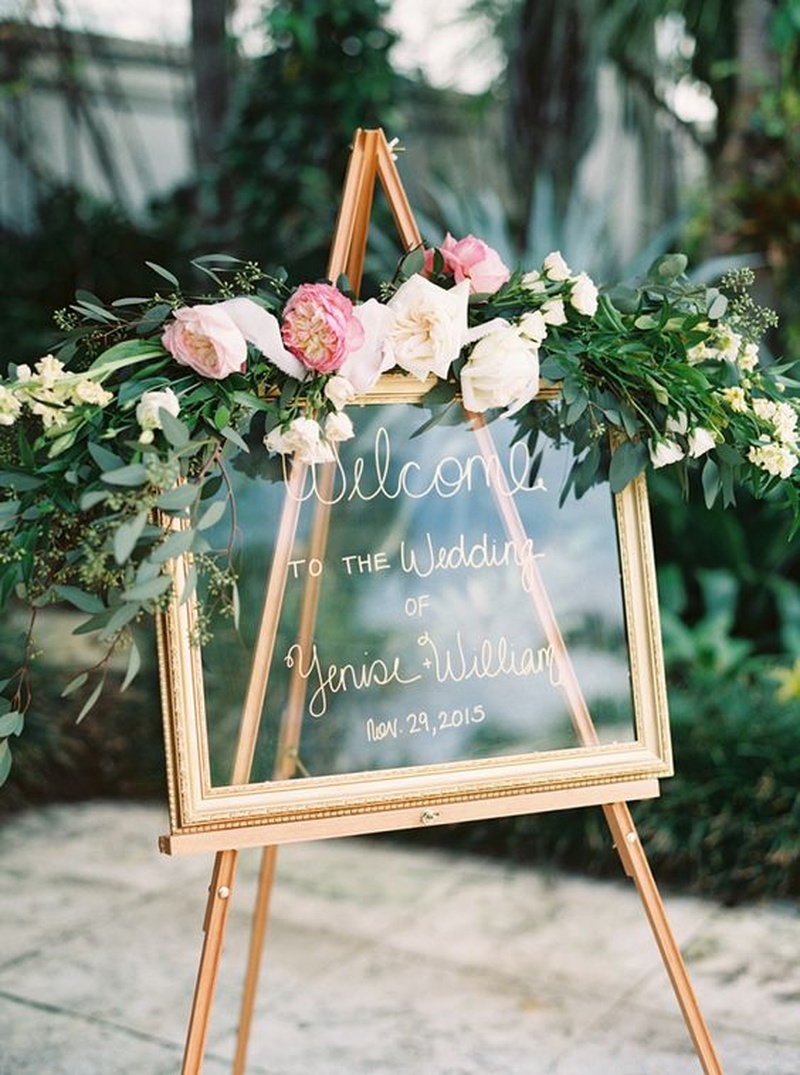 Remember those thermocol wedding sign boards with the bride and grooms names and initials? The ones jazzed up with purple and blue glitter along with cheesy arrow-pierced hearts? Well, all we can say is we're glad Indian wedding decoration has come a long way from that! From Hotel menu lettering to hand drawn signs, we've seen it all! But new age weddings bring with it their own style of contemporarizing each element of the wedding – even wedding welcome banners!  What might be considered irrelevant in the wedding decoration process can in fact be the initial impact maker of your entire wedding setting. The wedding welcome banner and signs are the first thing your guests will set their eyes on – make this first impression the best one! Here, we list down some ideas from the west and some from our own desi weddings that bring on a new, fresh take to wedding signages, boards and banners for your Indian wedding decoration!
Since thermocol is completely out of the question! Use elements like wooden plans, transparent glass frames and even chalkboard styled banners to bring on a new feel to your Indian wedding decoration!
Sweet words written on wooden planks – lovelove.
Make it known to all mankind with this wooden styled confession of your best day ever!
Lead people the right way with this cute sign board idea – just like Mira and Shahid had!
A completely aw-worthy photo 
Or a fairytale beginning like this one!
Keep it quirky with carricatures of you and your groom
Flowers, flowers, flowers – You can never go wrong with flowers!
A new wedding trend that helps people keep full focus on the wedding ceremony – Unplugged Weddings!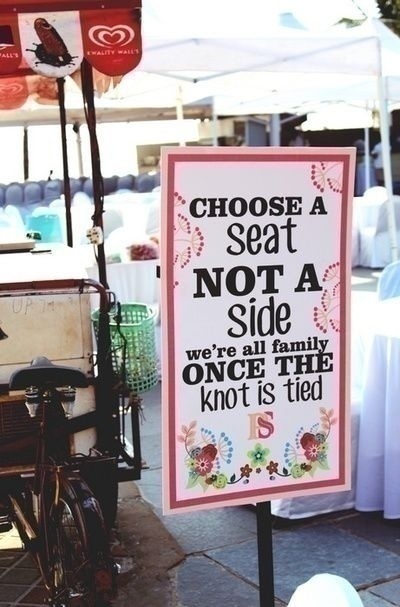 Adorable rhymes like these are sure bring your guests some smiles!
Verses from the Bible that sum up your marriage and love life also make for a beautiful idea!
Get on board with the adventure!
No "Grooms Side" & "Brides Side" here!
Chalkboard paint used on a canvas to create a simply stunning wedding welcome board
Cute wording ideas for wedding sign boards!
Write your love story in a few simple words!
Or let people know of your best attribute as a couple
Jazz it up with some color!
~ For a fairytale begining ~
A little reminder why you love your wedding guests
Use a transluscent background to make the metallic fonts pop!
Colour it up with paper flowers and bride and groom silhouettes
Put together 3 ideas – The Bible verse, Bride & Groom names as well as the direction signs
Turn your favorite song lyrics into a signage!
Use bright colours for a bigger impact
Complement your welcome board with candles, mini wooden coasters and glassware
A subtle message put out beautifully
Simple. Fresh. Pretty.
These cross-roads aren't confusing!
A Bible verse to make your marriage bond stronger
A sweet gesture with words like these go a long, long way
All the information a wedding guest would need put beautifully on a wooden board!