Budget wedding venues in Gurgaon to Celebrate Your Everlasting Love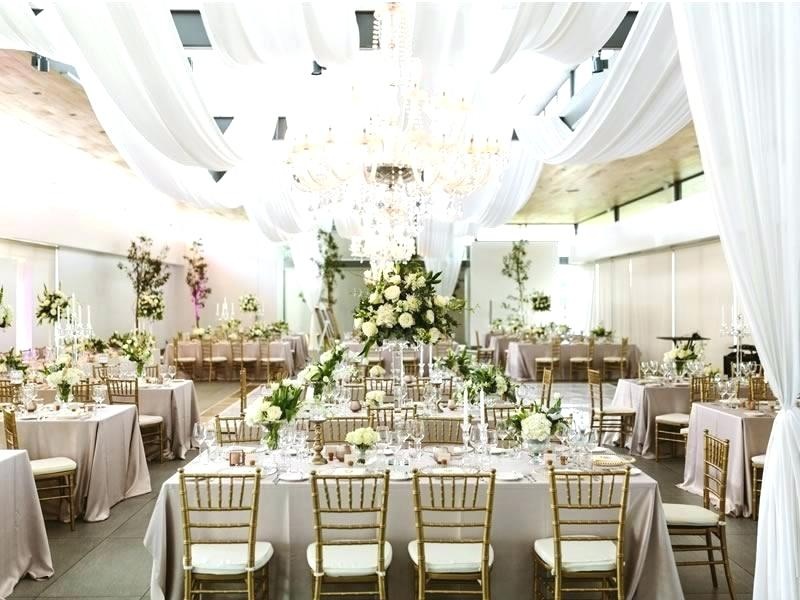 A wedding is one of the largest and the most expensive parties you've ever thrown. It is not as easy as it seems to be, you have to plan out everything from balancing budgets to setting tablescapes and synchronizing the sparkler invitations for your auspicious day. You might be in a complete dilemma, thinking where to start from, right? We suggest starting with choosing a venue for your big day as the rest of the planning falls into its place after a venue is finalized. We know that a lot of couples look for a perfect venue that doesn't burn a huge hole in their pockets and thus, we have created a master list of the best budget wedding venues in Gurgaon for celebrating your everlasting love. 
Discover a wedding venue where exceptional value meets unmatched services. The Ritz at Ambiance, one of the most sought after banquets is a premium venue perfect for large gatherings. The customizable banquet hall can be decorated in various ways to complement any theme or occasion and clubbing two halls together, you can get the benefit of hosting a larger than life wedding here. With modern designs and world-class facilities, The Ritz is perfect for all kinds of functions, be it your wedding day or all your wedding-related festivities. It is no doubt one of the best wedding halls in Gurgaon and it also comes under your planned wedding budget. 
Key Features:
Lavish wedding venue under budget
In-house decor and food team
Serves alcohol at the venue
Ritz At Ambience Golf Drive, Gurgaon, Delhi
Address: The RitzLane Number V-19DLF Phase 3, Sector 24Gurugram, Delhi 110038, India
Landmark: DLF Phase 3 Metro
Huda Gymkhana has it all, inviting ambiance, well-designed event spaces, top-class amenities, etc. Huda Gymkhana is a lavish venue that is perfect for a medium-sized guest list. They have a lawn and a hall to offer. It offers impeccable services that ensure an unforgettable experience. They cater to all your wedding needs and the chefs here serve multi-cuisine, scrumptious delicacies to your guests. This venue definitely takes a spot in the list of the best wedding venues in Gurgaon.
Key Features:
Indoor and outdoor banqueting facilities
Ideal for medium-scale weddings
Serves non-vegetarian delights
Huda Gymkhana Club, Gurgaon, Delhi
Address: Huda Gymkhana Club, 1 Behind HUDA Market, Sector 4, Gurugram, Haryana 122006
Landmark: Arya Vidya Mandir Senior Secondary School
Next up on our list is an upscale wedding venue, which has a banquet hall attached to a lawn for convenience. The venue is appropriate for a medium-scale wedding with a guest count of around 550 guests. The hospitable staff offers top-notch services to make your day grander. The vibe at this venue is also very pleasing, which will leave your guests mesmerized. All in all, this venue is one of the most liked wedding places in Gurgaon.
Key Features:
Complimentary changing rooms available at the venue
Open catering and decor facilities available
Lawn attached to the hall 
Dreams Garden, Gurgaon, Delhi
Address: Dreams Garden, 11, Shetala Mata Mandir Road, Sector 5, Gurugram Rural, Haryana 122006
Landmark: Yashroop Medical Centre
Another venue on our list, perfect for hosting intimate weddings is Jolly Rockers. As the name defines this banquet in Gurgaon is a perfect wedding setting where you can host your exquisite weddings filled with peals of laughter and joy. It has a hall and a lawn, spacious enough to accommodate medium-sized gatherings. You don't have to fret about services, as they take the utmost care of your wedding preparations and provide the best food and decor services in-house. you can also hire your favorite decorator, to deck up space for your swanky wedding day. 
Key Features:
Music allowed at late hours
Air-conditioned banquet halls
Ample parking available
Jolly Rockers, Gurgaon, Delhi
Address: Jolly Rockers, Opp Nirvana Country, Golf Course Extension Road, Sector 65, Gurugram, Haryana 122001
Landmark: Opp Nirvana Country
Nothing could be better than a budget venue that comes with chic decor and exquisite interiors. Be it a small-sized function or your most auspicious day, this venue is a go-to destination. This is one of the best wedding venues in Gurgaon as it is a full-service venue and provides the best of the services to make your wedding a grand success. They serve delicious vegetarian and non-vegetarian delicacies to savor your taste buds. Book this venue to experience an amazing wedding day making it the most special memory of your life. 
Key Features:
Well-connected and easily available wedding venue
Lodging facility available at the venue
In-house decor and food panel
The Plaza Solitaire Hotel, Gurgaon, Delhi
Address: The Plaza Solitaire Hotel, 732, Mehrauli-Gurgaon Road, Anamika Enclave, Sector 14, Gurugram, Haryana 122007, India
Landmark: Atul Kataria Chowk
This was our take on the best budget wedding venues in Gurgaon where you can celebrate your everlasting love. If you are still searching for a perfect venue then you can have a look at more venues in Gurgaon.