Cocktail Dress – Classy, Stylish or Traditional, What's Your Pick?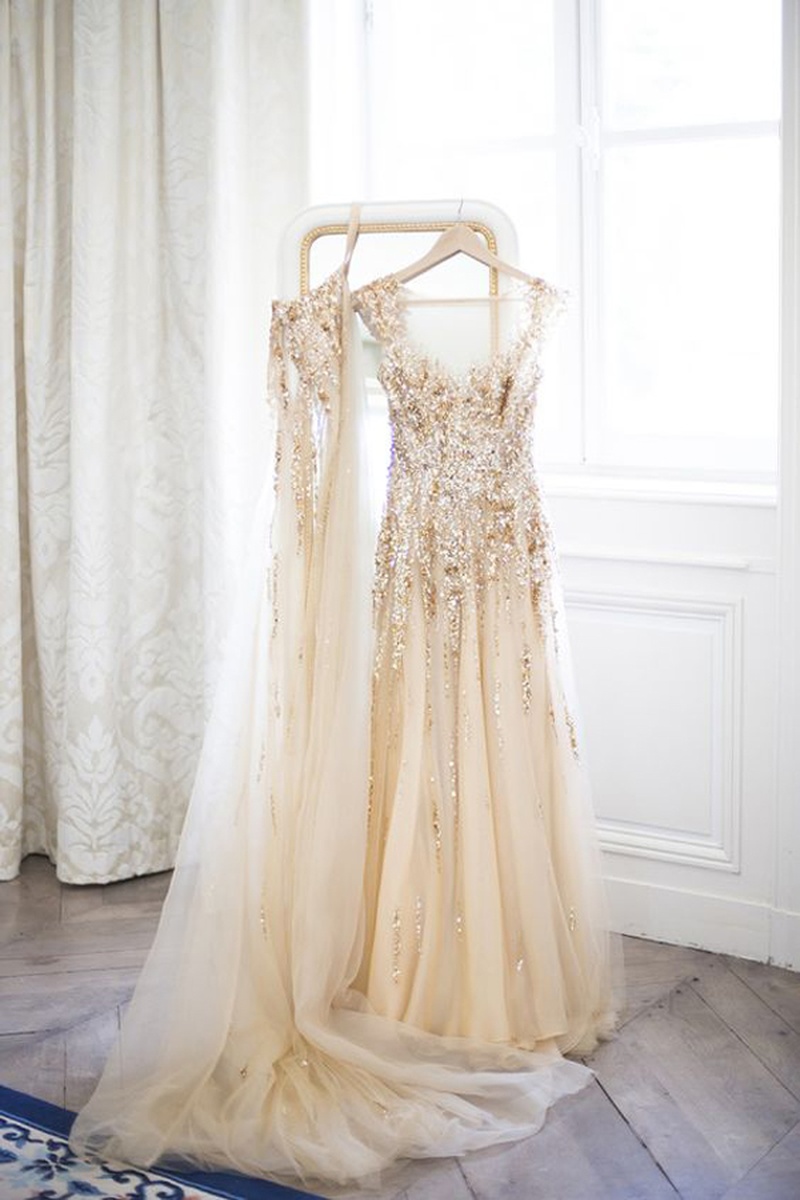 Amongst all the pre-wedding functions, a cocktail dinner party is the only time a bride can give her traditional attire a rest. The cocktail dinner, lets a bride be her informal best, flaunting her curves and svelte figure. Shopping for other functions could be easier considering a bride either opts for a lehenga-choli or saree for her wedding ceremony and receptions. The cocktail dinner however is a bit tricky when it comes to choosing that perfect dress to display the bootilicious bridal body you've worked on so hard for several months just so you look spectacular on your D-Day.
Since you've done your share of hard work, we've done the rest of the toiling to bring to you the sassy cocktail dress styles that could jazz up your slender figure and assist you attaining that diva look at your party.
Short and Vivacious
For all the bold and beautiful brides who are game to break the traditional norms and are ready to go a bit risqué and uber glam, then vivacious short cocktail dresses are what you should opt for. Bare those sleek and slender legs by picking above the knee or knee length party dresses. You could either opt for a body hugging style or go for elaborate layered flair from your waistline. But remember the golden rule, hide your flaws, don't flaunt them.
Long and Flowing
Photo By: PK Suri
Whether its red carpet or cocktail dinners, evening gowns never go out of style. Trending times have seen gowns go through tremendous transformations. From svelte mermaid to ballroom, side slits to long tails, corset to layers, you're sure to find one that can fit your body type and emphasize your form. Though silk gowns look ravishing, you can experiment with velvet, satin and chiffon and heavy embellishments that will make you look like a radiant princess.
Mix and Match
Photo By: PK Suri
This option would interest the offbeat brides-to-be. Have you considered wearing a saree gown? Taking indo-western up a level higher, fashion designers have redefined an evening gown giving it a saree pallu. You could give it a shot! Speaking of sarees, you could also opt for a dhoti saree for an indo-western look to stand out from the crowd. If considering indo-western styles raise the bar by replacing your saree blouse with a jacket or wear a long jacket in place of a choli over a lehenga. These weirdly cool styles will definitely have the spotlight on you throughout the function.
Bottoms
Speaking of weirdly cool, how about ditching the dresses and opting for pants instead. No, this won't take away all the attention off your hubby-to-be. Instead, it will complement your look. You could opt for chic palazzos, jumpsuits or dare to go for a sleek suit. If Sarah Jessica Parker can look stunning wearing a suit in Sex and the City and Alia Bhatt amazingly cute in the hit number Gulaboo from Shandaar, so can you.
Weddingz Advice: Things to Remember When Buying a Cocktail Dress
Photo By: Robin Saini
Shape: Know your body type. The best way to wear a cocktail dress is to hide your flaws and de-emphasize them. Find out what body type you are (pear, hourglass, inverted triangle, etc.), after which you can choose a style that highlights the best feature of your body. Don't worry, there's a cocktail dress available for every body type. Go explore.
Photo By: Talking Pictures By Hitesh
Trending Colours: Know which colours are trending. This makes picking a cocktail dress easier. Don't just blindly opt for trending coloured dresses; know which colour will suit your skin. Some of the trending cocktail dress colours you could pick from include marsala, scuba blue, glacier grey, custard, royal blue, lettuce green, tangerine, toasted almond, aquamarine and strawberry ice.
Photo By: Shutterink
Footwear: Weddingz always says that when it comes to footwear – comfort is the key. However, cocktail dresses look suave when you team them up with sexy stilettoes. This is the only time you can wear these high heels to amp your look. Though, we don't recommend you wear stilettoes for your wedding ceremony and reception, since it's a much longer affair compared to few hours of your cocktail party.  
Photo By: The Bride's Diary
Accessories: On your D-Day, you will be heavy-laden with all the traditional jewellery one can think of. For cocktail parties its best to keep it minimal. Opt for cocktail rings, statement earrings and fine necklaces to complete your look. If your dress is too elaborate then keep the jewellery minimal. On the contrary if it's simple, then highlight your appearance with statement jewellery (avoid overdoing your look).
Now that you have all the cocktail dress style suggestions and expert tips at hand, it's time to buy the dress, stylize your look and have a gala time at your party! 
Why run around the city, when you can buy trendy cocktail dresses online at our shop at amazing prices. Check it out.