Couple Tattoos for the Much in Love Soulmates: It's not as difficult as You Think!
While saying "I Do" can be easy, it takes a lot of courage to make that testimonial to your love permanent by inking in an homage on your skin. Couple tattoos can be a risky hit or miss kinda thing, so be very careful of what design you opt for. Avoid getting too overwhelmed with the thought of having a tattoo and decide to get a full arm cover or oversized tattoos, only to regret it later.
Small and neat is the way to go!
If you're not afraid to go through the pain and showcase a permanent PDA with matching tattoos, we've curated some adorable tattoo designs for couples that prove love is everlasting. From some fun wrist tattoos that reflect your personality, couple infinity tattoos to couple tattoos quotes, this gallery of ideas will open up a wide window of options for you. Now that you've found your soulmate and ultimately tying the knot, give a creative ode to each other with a permanent mark of love! Take cue from these cool couples who we think have totally nailed their tattoo designs.
Better Half – Couple Tattoos That Complete Each Other
Your Fitting Peice of Puzzle 
Couple Tattoo Desgins for Game of Thrones Fans! – Dragon Heart
Missing Tetris Piece
Key to the Lock of your Heart
Opposites Attract
Deer and Doe Couple Tattoo with Wedding or Anniversary Date
Matching Couple Tattoos
Infinity Sign Across the Heart
Celtic Band
Simple Infinity Sign
Classic Heart Outline
Inverted Hearts with an Infinity Sign
His & Her Fingerprints Formed into a Heart
King & Queen Couple Tattoos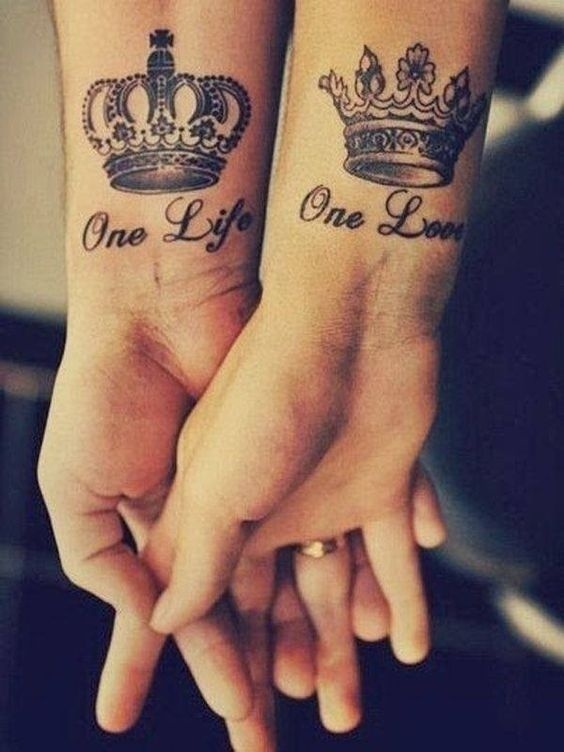 Couple Tattoos Quotes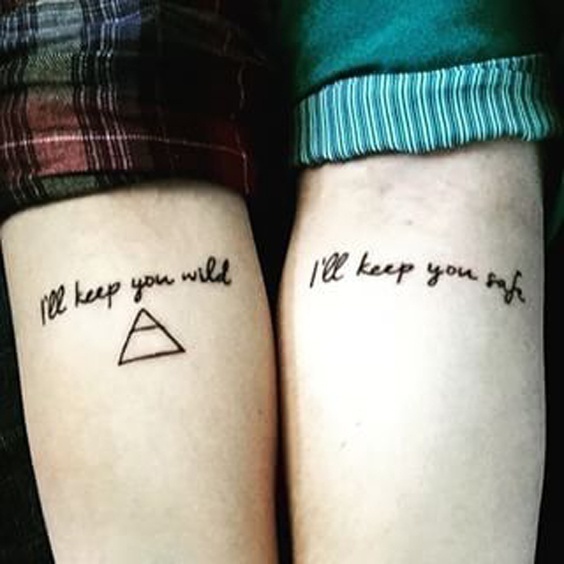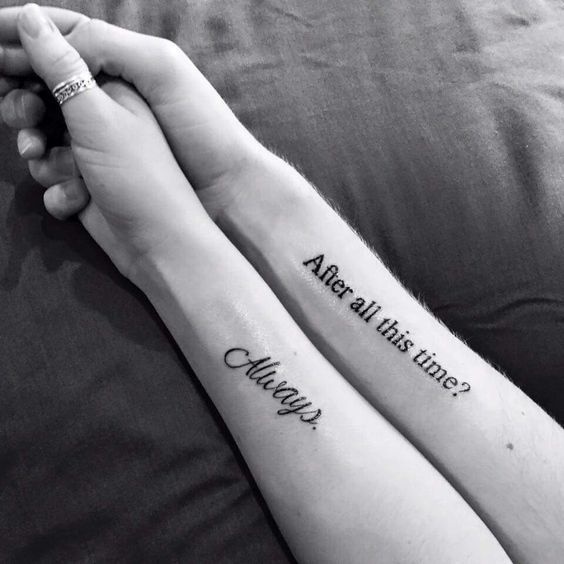 Wedding or Anniversary Dates in Roman Numerals…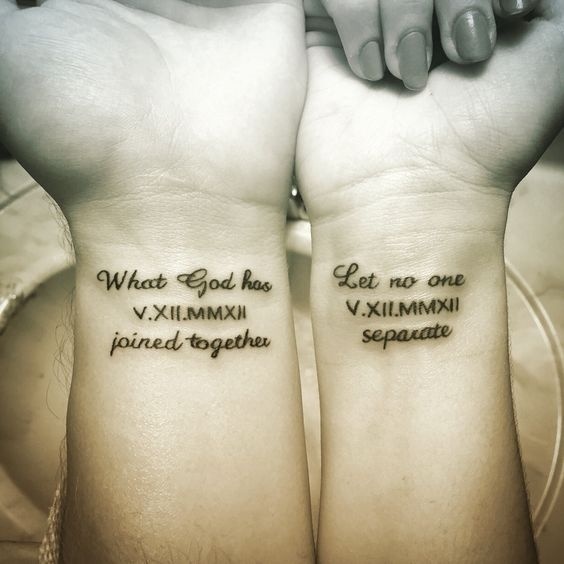 …Or the Old School Style
Key Points to Remember:
Get you tattoo done from a professional, not an amateur or close friend who insists on getting it done for cheap
A professional tattoo artist always uses sanitized materials; yet don't forget to double check
Ensure the needle that will be used on you is a fresh one, whose sealed packet is torn-open in front of you
Listen to what your tattoo artist advices you to follow to avoid any injuries during the process or after-care period
What To Avoid Once You Get Your Tattoo Done?
Do not scratch or pick at your tattoo
Avoid soaking the tattoo in water
Do not expose your new tattoo to direct sunlight
Avoid wearing tight-fitting clothes as the cloth may stick to your tattoo and make it painful to take it off
Avoid working out to save your skin from cracks
Avoid swelling by applying an ice pack