This Couple's 10th Anniversary Shoot Had An 80s Theme – And It's All Kinds Of Awesome!
Steve and Danielle VanHorn met way back in high school chemistry class – little did they know that they'd spend the rest of their lives together. Let alone shoot to internet-fame 16 years later!
June 22nd this year marked the 10th anniversary of their wedding – and to celebrate it, they planned the coolest and the funniest photoshoot. Danielle came up with the idea of a photoshoot while Steve decided on theme after he happened to come across some of childhood pictures from the 80s.
They even went shopping to find the most 80s-worthy outfits – and they found them all for 6 dollars! The shoot was complete with trademark spandex clothing, tube socks, permed hair and the moustache. Check out some of their brilliant pictures shot by Giggle Monster Photography!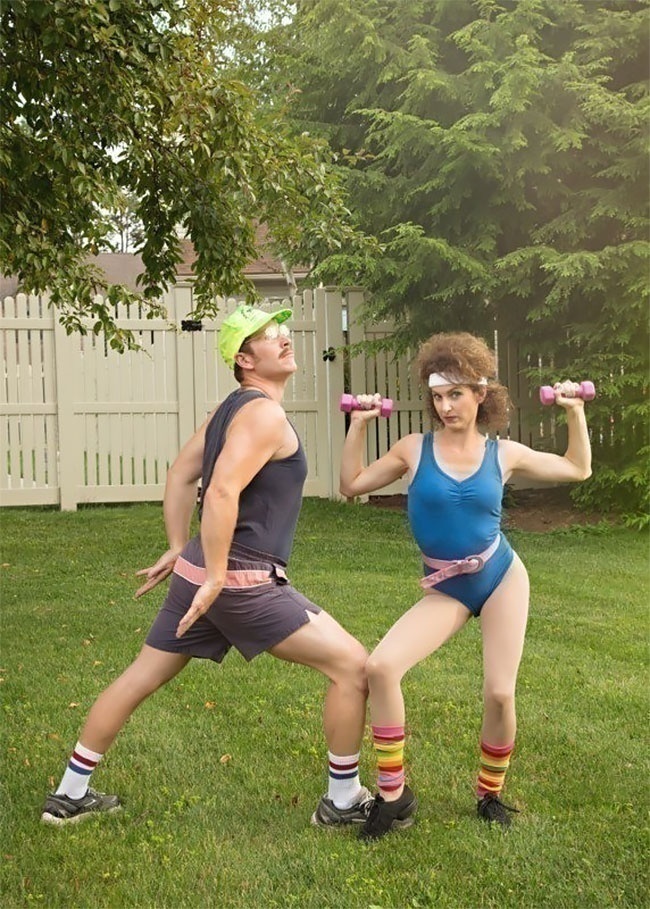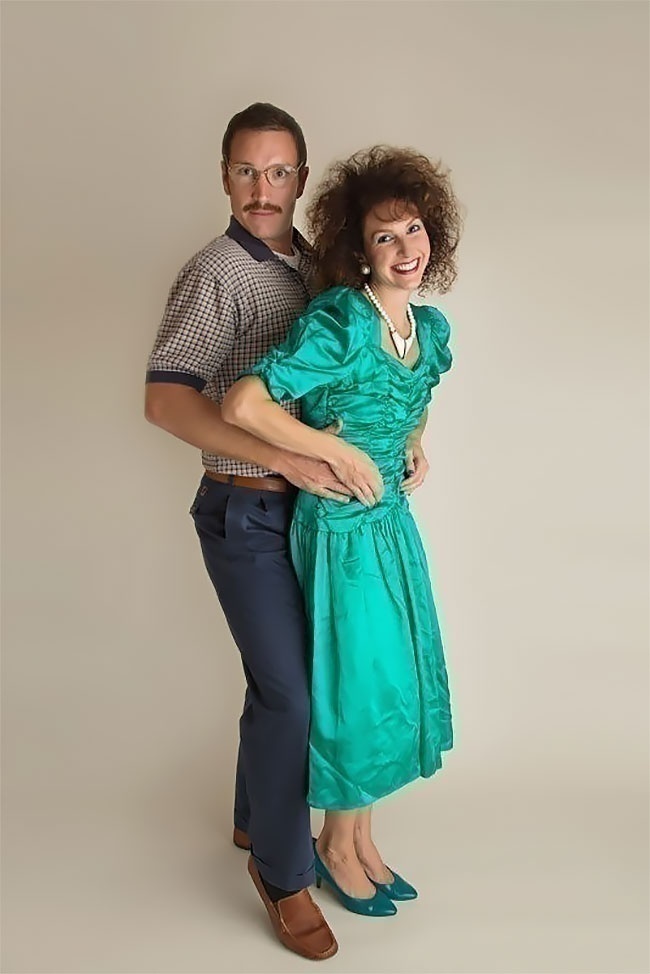 'We received them back a few evenings later and we were laying in bed crying we were laughing so hard as we looked through them.Our kids don't get it. They just think we're big dorks which is pretty typical.' – Steve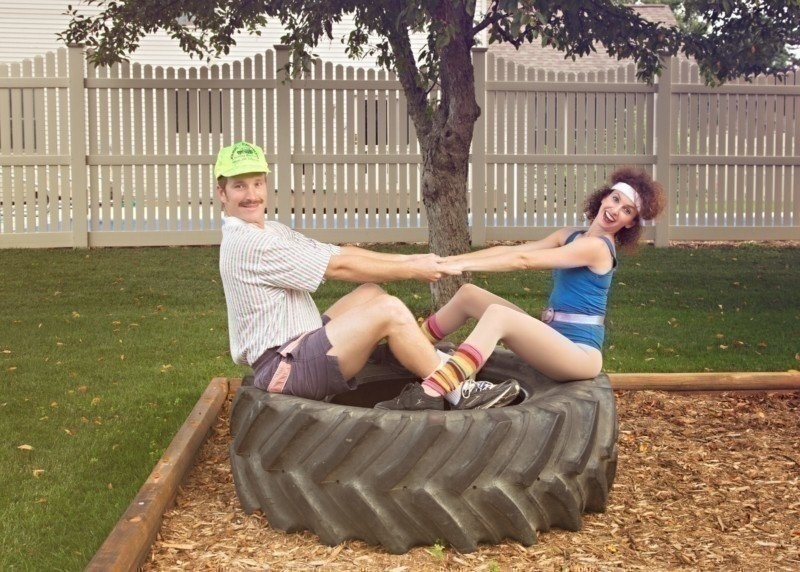 We think it's pretty cool though! Hope Steve and Danielle come up with more fun stuff. Here's a picture of them from highschool:
And here's how they really look, without all the heavy make-up and moustache!