Create a Dreamlike Setting with these Candle Wedding Decoration Ideas!
They say that little things make a lot of difference! And we couldn't agree more! – Lighting at Indian weddings is often hidden under the big shamianas and flowy drapes. While some people only incorporate lights in their wedding decoration to bring brightness. But, why stop there, we say, make the lighting THE best of your wedding and watch all your guests go ga-ga over it!
Why you ask? Well, not only do they bring out the beauty in you in the best possible way, making all those diamonds shine the loudest. But they also play a big deal in setting the mood for your grand evening! It's important that you play with the mood when it comes to wedding decoration, colour themes, all of which help your guests feel comfortable. It is also important that you don't just have harsh hot spotlights lighting up the venue. Mix it up with candles, ball lights and fairy lights to add an aura of elegance to your wedding. Candles especially can be used to make lighting soft and romantic, exactly what you deserve as the Cinderella of your real life fantasy. Imagine those pretty smooth and quaint little droplets of light, the epitome of romance novels be a part of your dream day!
Candles in wedding decoration work beautifully well if you combine them with elements like flowers, wooden details, colors, sea shells and the like. You can also use lamps, glass wear and fruits to design your wedding decoration. Here are a few ideas that we have put together to make your wedding decorations more romantic and lend an air of enigma to your big day!
Candle Walls
Tiny little candles, hanging lamps, tiny glass jars with little flickers inside. Go subtle and see how you awe your baraati!
Candle decoration ideas for the wedding entrance
Make them a part of the stair case wedding decoration, or use them to show a pathway. Can it be more romantic?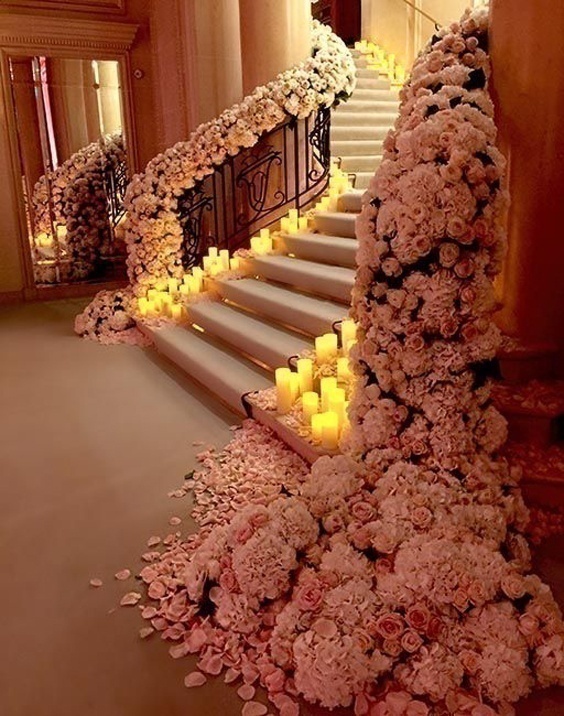 Candle favors
Why keep the pretty things just to yourself? Gift them to your guests as favours! Get creative as you will get them in any shapes, sizes and patterns!
Candle Installations
And we win hearts with this creative candle wedding decoration suggestion! Do you like lamps? Browse through the inspiration to find your favorite!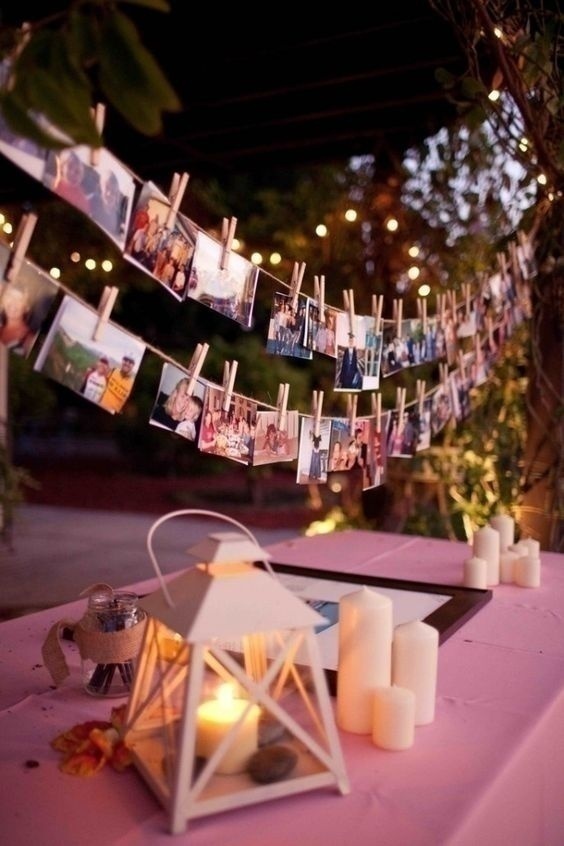 Stage decoration with candles
Chandeliers are the hero here. Your wedding décor just got next level!
Table Settings
And yes, the classic candle light dinner! Food will be so much more tasty now…
Center Pieces
Set mood to the atmosphere? Flowers and candles when surrounded my close family is going to bring back memories! No crying…