International Love! All-White Destination held at Hotel Intercontinental, Mauritius.
Desi weddings are known to be vibrant, loud and colourful, like a Bollywood movie coming to life. With gota jewellery, bright drapes, marigold laden rickshaw's and so much more, our Indian weddings are never void of drama – whether it's a drama or colours or literal drama with the mithaiwaala  #TRUTH.
When Sam & Ekta of Sonder Frames Photography dropped Anusha and Shashank's "desi" wedding in our inboxes, we were so pleasantly surprised! An all-white Indian wedding, who would've though could look so downright stunning! This destination wedding in Mauritius was a comfortable change from the usual colourful desi weddings along with all the elegance of a western wedding, we'd say!  Minimal, fresh and tasteful, their destination wedding held at beach front in Mauritius at Hotel Intercontinental, Balaclava Fort was filled with simple ideas with an extra flair for the chic. Curated and ideated by this gorg couple and the talented team at RSVP Events who whipped up a wedding full of beauty for Anusha and Shashank! The pristine whiteness of their nuptials was well balanced out with colour in their mehndi, sangeet and reception dinner.
Planned to the last detail, this wedding saw friends and family from around the world coming together for a celebration of love. By the end of the wedding, we felt like family too!
The Mehndi
This wedding from the very beginning had set out to be different. Their mehndi ceremony kick started their wedding celebrations and was so unusually, beautifully different in its own way! An intimate crowd and a pretty bride in red. Anusha picked a simple backless dress for her mehndi ceremony, the bridal mehndi design she picked too spoke of all things classy.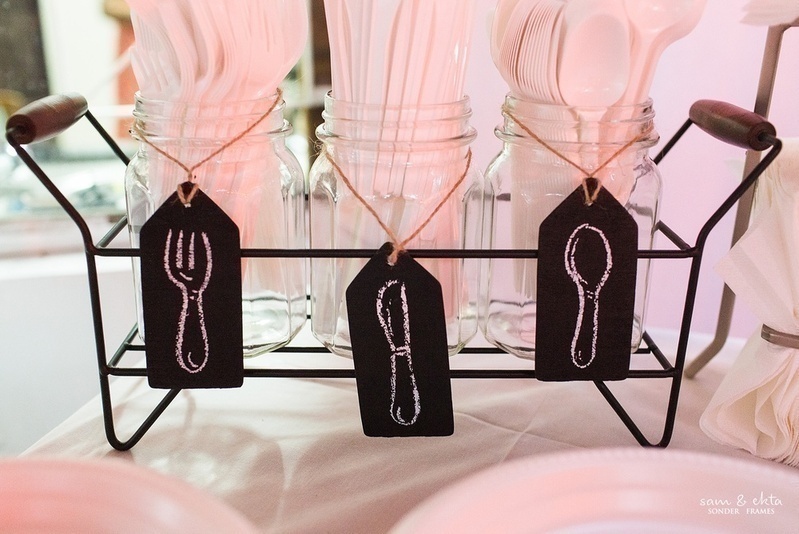 The Sangeet
Ain't nothing in this world like desi sangeet ceremony! Anusha and Shashank did their Gujrati roots full justice with their edgy-international-Bollywood sangeet ceremony. Lots of dandia-raas, a live band and romantic danced – their sangeet was a perfect mix of all things traditional and contemporary. Anusha's outfit here left our jaws dropped right to the floor! A sheer backed blouse paired with a beautifully embroidered royal blue and white lehenga. Shashank also complemented her just right in his blue bandhgala and white shirt.
The Pristine White Wedding 
Breezy, pristine with a bit of punk is how we'd like to describe this destination wedding held at Hotel Intercontinental, Balaclava Fort, Mauritius. A gorgeous bride in white, a groom who looked as dapper, as dapper could be and a beach bike with a bouquet bringing in the just the right amount of crazy to Anusha and Shashank's international destination wedding. They chose to keep everything minimal – From the mandap to the chairs, right to their varmalas too, "Simplicity is beauty" was this couple's motto, all executed to perfection.
The Reception
The evening brought with it Anusha and Shashank's beautiful reception ceremony held in a stunning tent house under the open night sky. The fairy light drapes paired with the stunning table settings brought about a magical feel to their evening. Lain with candles, lamps and a bunch of fresh blooms – their classy reception ceremony completed their entire wedding celebrations full circle.The Malabar Rub that took people back to bombay, Anusha's shimmery pink gown and those 327 selfies taken – this was one wedding reception we'd love to be at!