Easy skincare tips & tricks to get that natural glow for your D-day!
Your wedding day is going to be the most special day of your life and all the eyes are going to be on you! While you may be preparing for a lot of things in advance to ensure your D-Day goes on great and smooth, one thing you might miss is taking care of your skin!
You need to have glowing skin for your D-day. How to get it? Here's us helping you out:
1. Sleep:
A good night's rest has never been more important than in the weeks  leading up to your wedding day. A solid 8 hours of snooze will do more wonders than you can even think of! Need another excuse to hit the pillow at a reasonable time?
2. Wash your face: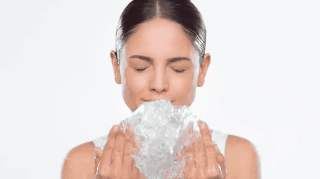 Always wash your face before bed! If you're not washing away all the dirt and sweat from the day, you're asking for a breakout. Keep cleansing wipes on your nightstand for nights when you're too tired to move!
3. Detoxing sheet mask:
Not only do they make for a great Instagram selfie, sheet masks also work wonders for your skin. Sheet masks serve up a ton of nourishing hydration to your skin. So, put on the mask, relax and wake up with a glowing face.  
4. Instant acne remedy:
If you're someone who only suffers from the occasional pimple, you can use Hydrogen Peroxide as an overnight spot treatment. Pop it on your pimple before bed, and wake up to see it almost completely gone.
You can get it here.
Or
Aloe Vera is famous for treating wounds and scars and also acts as a remedy to get rid of acne fast. Apply Aloe Vera juice or gel on spots and let it dry for about one hour before washing it off with warm water.
Or
Apply a non-gel toothpaste before going to bed. For the most significant improvement, wake up a few times during the night and check whether the toothpaste is still covering the spot. If it is not, add more.
5. Ice it out:
Rub an ice cube all over the area for about two minutes before applying an acne cream or a DIY face mask.
6. DIY face mask:
Whip up a spa-worthy mask right at your home using strawberries and yogurt to help smooth bumps and unclog pores. Smooth it on, kick back, and try not to eat it all up :p
Or
Combine cooked oatmeal with lemon juice and egg. The oatmeal's antioxidants will bring down swelling, while the acid in the lemon kills bacteria in your pores and the vitamin E in the egg will tighten skin so it appears perfectly smooth.
7. Hydrate your skin:
A dry face is much more prone to wrinkles and breakouts. So, simply cleanse, wash your face before you sleep and apply a good night-cream with anti-ageing properties. It'll make a huge difference in the look and feel of your skin.
8. Don't pick it:
Whatever you do, resist the urge to squeeze. It is tempting to pick and pop at a pimple, but that can lead to permanent scarring and further breakouts.
9. For your eyes:
While you get the glow on your face, don't forget the eyes! Constant exposure to computers, sun and the lack of sleep can leave you with dark circles. You can use these simple ways for healthy eyes:
– Use a comforting eye contour gel that works on hydrating the skin around your eyes as you sleep
– Use an eye mask to cover your eyes while you sleep
– Wash your eyes with cold water when you wake up
Your dark circles would not have vanished, but your eyes will look fresh!
10. Avoid salty foods in the evening:
This one is especially applicable for the nights leading up to your big day! We're talking about the actual night before the wedding. Make it a point to avoid highly salty foods as they can lead to puffiness.
11. Vitamin C:
One of the keys to achieving radiant skin is the good old Vitamin C. This  super ingredient banishes dark spots and improves skin's tone, revealing beautifully glowy skin. We mean who doesn't want that?
12. Incorporate hydrating food in your diet:
No matter what skin type or issue you may have, your body craves water.  Drinking water is great, but eating foods that are naturally hydrating is the best! Especially during summers!
So, try to incorporate watermelon, cucumbers, tomatoes and kale.  A good rule is to include an additional 2 water-rich fruits or veggies in your diet.  
13. Don't do anything drastic:
The ultimate beauty goal for most you brides is to look like themselves, but better. A lot of you get carried away with invasive procedures to melt away all those signs of ageing. We can't stress enough on how this is NOT the way to go. Not only do you risk having a bad reaction to a procedure with serious downtime, you also are in danger of not looking like you.  
Embrace the uniqueness that makes you 'you' and walk towards your fiance' looking like the beautiful person that your partner is expecting you to be!