Ed Sheeran Just Got Engaged And We Don't Know Whether To Cry A Little Or A Lot ?
Keep a box of tissues at bay cause we've got some bad news for you. British heartthrob Ed Sheeran is all set to marry his sweetheart, Cherry Seaborn. He popped the question a few days ago and announced his engagement on Instagram, stating their "cats are chuffed"
They seem to have met long ago as they attended the same high school but started dating back in 2015. Ed made an attempt to reach out to Cherry years after their high school, when he was drowning under the pressure of fame and glory.
Desperate to get in touch with roots after mammoth success, Ed took the step of reaching out to his old school friend. Our favourite redhead (after Ron Weasley) says she is the one who saved him!
"I know the one person that's going to remain constant is Cherry," the "Perfect" singer told Rolling Stone in 2017. "I should just enjoy this [celebrity status] while it's there, but not let it become my reality. Because that's not the reality I want to live in. One of the main points of being in a relationship with me, you have to be really f—king sociable and good at talking to people, because I will be dragged away loads at parties and events. And Cherry's perfect at it. She makes friends with everyone."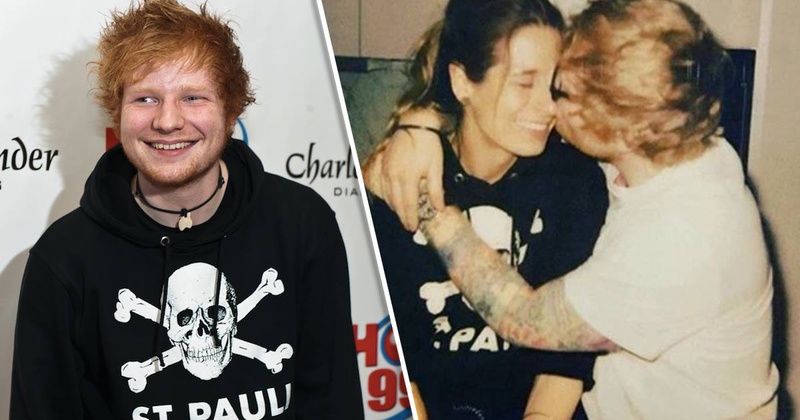 The song 'Perfect' was inspired by none other than Seaborn! Our hearts are swelling with emotions after seeing these two love birds! We wish there are men like Sheeran waiting for us around the corner (if you are reading this, please come forth!)
Also, here is a picture of their chuffed cats-
We wish all the luck and happiness to Ed Sheeran and his 'perfect' life partner Cherry Seaborn!