Fabulous Wedding Gate Decoration Ideas to Create a Lasting First Impression!
First impressions are so important, especially when it comes to making the grand entrance on your wedding day! Get creative with your entrance or gate decoration elements to create a moment of awe in the surge of anticipation.
As one of the things that seems insignificant, decoration for your wedding gate or entrance is often overlooked or dealt with at the last minute. But actually, this is one of the most important things you would loathe to get wrong because this is the first impression that the guests are going to be having about your wedding. So, make sure that the decor that greets your guests at the entrance really showcases the theme you have picked out for the wedding. Make sure you also keep in mind the budget you would be willing to allocate for this. Also, do not worry. We are here to take you through some amazing wedding gate decoration ideas that you are sure to love.
Style your soiree with these fresh ideas.
Elegant Flowers, Drapes & Crystals Wedding Gate Decoration Ideas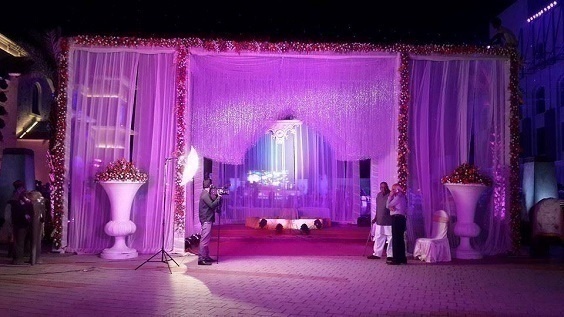 Royal Bronze Gold Wedding Gate Decoration Ideas
Just Flowers! – Wedding Gate Decoration Ideas
Photo via Snappyshell Photography
Photo via Camera Crew
Themed Wedding Gate Decoration Ideas – Handpicked from our Real Weddings
Photo via Shutterdown
Photo via Knot in Focus
Photo via Snappyshell Photography