Fun, Trending and Unique Wedding Invitations of 2016
Internet and social media has made life so effortless. Saving precious time and money for many, sending wedding invitations through mail, WhatsApp or simply creating a Facebook page has become a trend. However, as much as we try to surpass the fact that the 21st century generation is open-minded and that printing wedding cards is just pointless and harmful to nature, we all somewhere or the other anticipate the traditional printed wedding invitation being given. 
No matter how modern our approach may be to the concept of e-invites for any occasion, receiving formal wedding cards is still appreciated and well accepted. With modern couples these days having a desire to keep things fresh and different, wedding invitations have come a long way from being mere fancy informational cards to something more fun and quirky.
How fun and quirky you ask? Unique wedding invitations like laser cuts, 3D designs and caricature invites are now high on demand. Scroll to see what's unique in wedding invitations and tell us which one will you give out to announce your wedding?
Wedding Invitation Boxes
Wedding invitation boxes is the most sought-after choice for couples who wish to give a little more than just the wedding cards.  From filling it up with dry fruits to luxury chocolates and homemade pickles, jams and jellies, you can never go wrong with wedding invitation boxes.
Wedding Invitation Frame
Wedding invitation frames play double duty as keepsakes for guests. You can either have your wedding details engraved on the frame or print the details on card and place them in the frame, allowing your guests to keep the frame for personal use.
3D Wedding Invitations
With unique pop-up designs these 3D wedding invitations come in, they're sure to instantly find some room in your guest's display shelf. The cute little designs they are available in, there is no way your guests would want to give it away to the raddiwala.
Lace Wedding Invitations
With wedding these days being fashioned around a central theme and vintage wedding theme being one of them, lace wedding invitations seemed to have made a smooth entry into the wedding cards industry. They work great to add a classic and stylish touch to otherwise boring printed wedding invitations. Take a look.
Monogram Wedding Invitations
Personalization or any element that makes a wedding celebration more meaningful to couples becomes the latest trend. Monogram wedding invitations is one of the recent fads that is picking up with couples who are going all out with not only creating hashtag of their wedding, but also going all aboard with a customized logo.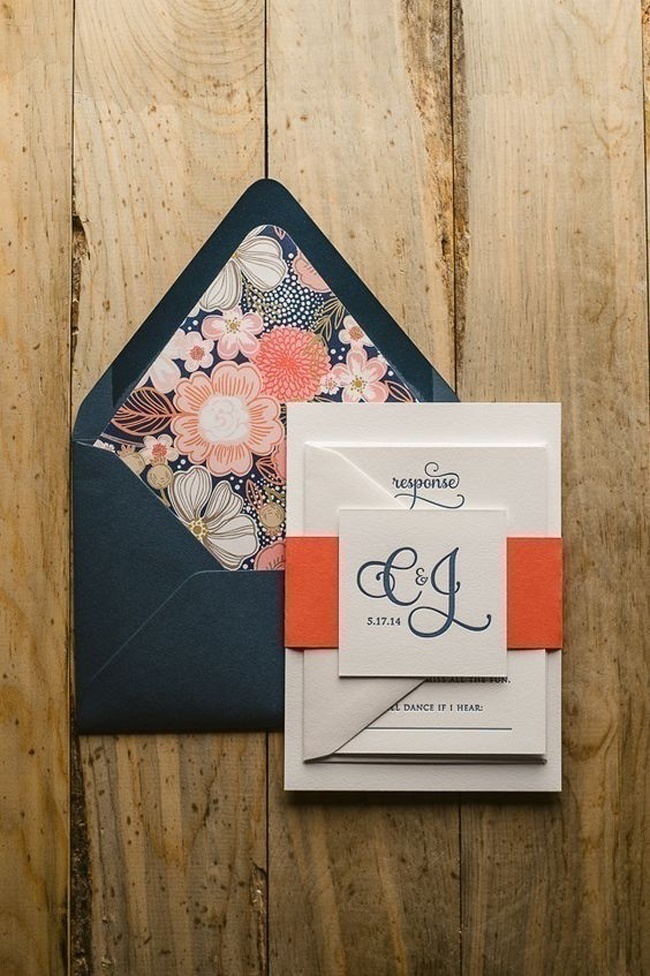 Laser Cut Wedding Invitations
With delicate laser cut designs, wedding cards meet elegance. From cute little shapes to covers, these laser cut wedding invitations are sure to mesmerize your guests and block their dates for D-Day.
Caricature Wedding Invites
Personalization taken to a whole new cute level! Caricature wedding invites is a fresh, new and quirky way of inviting your guests. The whole idea of this type of invite is to give your guests a lookie into the bride's and groom's fun personalities. Here are some ideas on how you can exhibit your own unique style.
Printed Wedding Invitations
Lastly, we come back to the old school style of wedding invites – the printed wedding invitations. As you know by now, we dislike the mundane and anything that makes us yawn and put to sleep. Hence, in this old style too we give you some fresh ideas. 
Having a royal Jodha-Akbar themed wedding? Get it printed on your invite.
Have the bride's face printed in a painting style on wedding invitations being sent out to the girl's side, likewise for the groom's side.
Want to stay away from themes and customisations all together, then simply opt for bright and colourful Indian prints and experiment with cover they get sent out in.
Like the one in this case, a cloth pouch with tassels attached could be really useful for guests as a standalone piece too.
Video Wedding Invitation
Advanced technology has now made it possible for couples to record their wedding announcement and send them across to their guests. If budget is not a constraint and you want to make a one-of-a-kind marriage announcement that gets your guests excited about your D-Day, a video wedding invitation is your dream come true.
We have super amazing wedding invitation vendors on board who can create stunning wedding invites for you. Check their work and book them here.