Gorgeous Bridal Lehenga Choli Fashion Guide for the Minimalistic Bride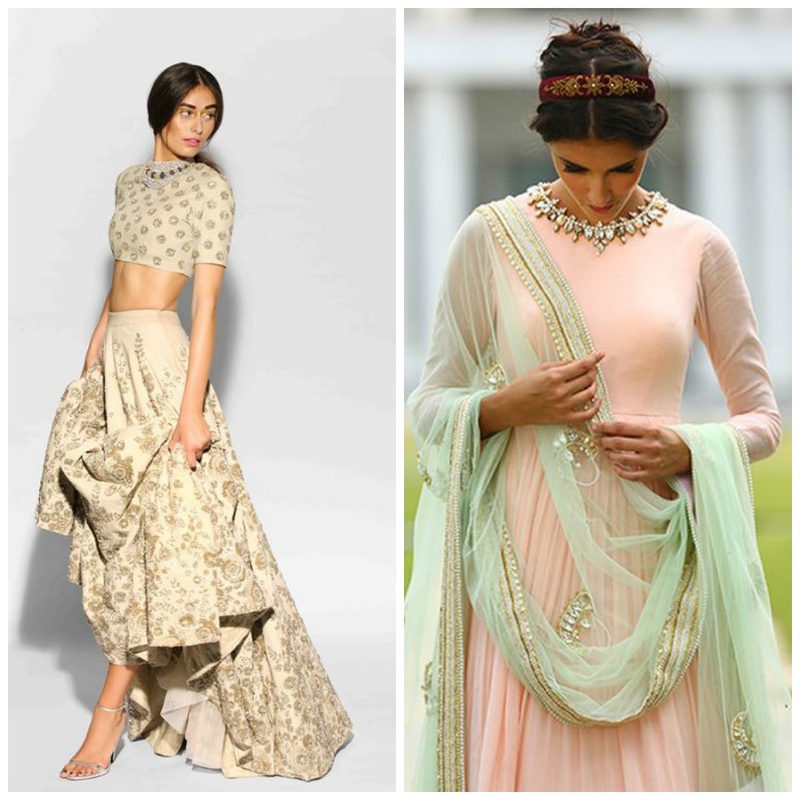 Wedding Fashion in India is changing by leaps and bounds! This season a more natural approach is fast becoming popular. The minimalistic Bride! To continue from our last blog about minimalistic weddings in India, we now tell all about the Minimalistic Lehenga Choli Trends in the market and guide you about the makeup which should be worn!
Minimalistic bridal fashion is a classy way to don your Bridal lehenga Choli. It's a clean look with a singular emphasis on the garments, basically cutting away the visual noise in traditional Bridal Fashion. This helps you retain your characteristic look as a bride by emphasizing your pros.
We have here a couple of finished minimalistic fashion brides, who experiment with color, cut and make-up to create their minimalistic looks. Take inspiration from our guide to create your own look and do share your pictures with us!