Handy Checklist for the New-age Bridesmaid!
Remember the time when Monica asked Rachel (and Phoebe) to be her bridesmaid? Yeah, soon-after all hell broke loose! But if you are the 'chosen one' for your besties, then congratulations on being a bridesmaid and signing up for a full-time (unpaid) job! If you thought being an intern was difficult, thing again!
I know when your bestie popped the question, "Will you be my bridesmaid?", you must've have been in seventh heaven; feeling special and all geared up to make the other gals envious! But, hey, as Spiderman once said, "With great power comes great responsibility," there is a lot that's depending on you.
Undoubtedly, being the bride's wingman is super-duper exciting, it could also get a wee bit challenging. It is your responsibility now to ensure your BFF has the dreamy wedding she has always wanted. Right from her outfit to her makeup, and from her emotional outbursts to her midnight cravings, you need to handle it all!
Here's an A-Z checklist of all your duties you should keep handy, so as to steer clear of the bride-to-be's wrath 😛
1. Help her get inspired!!
A wedding is not planned overnight, there are loads of small details which require due attention and careful planning. Whether it is the decor, the outfits or food choices, a bride starts seeking inspiration long before the D-day! As a bridesmaid, you have to help her in this process and on bad days, even take it up yourself! From attending wedding exhibitions and fairs to rummaging through Instagram, Facebook and Pinterest for ideas, you have to be involved in everything!!
2. Meeting a gazillion vendors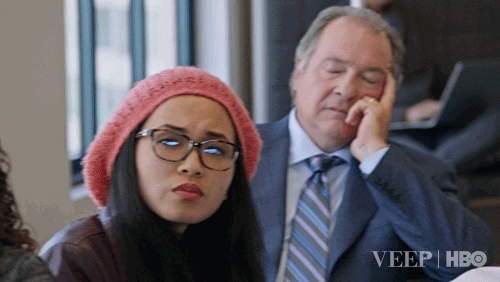 Once your BFF is 100% inspired, you have to help her start selecting and meeting vendors- photographers, makeup artists, hair stylists, caterers, decorators, wedding planners, stylists, designers et al.
P.S- Yes, it will get super-duper exhausting, stay high on caffeine as you may need to calm down your BFF too 🙂
3. Get. Set. Spend (shop)!
Once your BFF is done zero-ing in on what she needs for her wedding, the next step is going on a SHOPPING SPREE!
If you are a shopaholic, I am sure you will end up having a gala time, and if it's otherwise, all I can say is, good luck!
4. Getting ready to groove!
You don't want your BFF's sangeet to be a dowdy one- sans the latke- jhatke, tumke and masti, do you?
Get choreographing dance performances or hire a professional choreographer. Not only this but also ensure that you make every friend and family member shake a leg, even the ones who have two left feet!
5. Mission-Joota Chupai
Image source: Pinterest
Joota chupai is the birthright of every sister and every BFF of the bride. Make sure you strategise a successful and entertaining one!
6. Keep everything organized!
Yes, this is your duty too! Hang in there, gal (facepalm)!
You need to get the bride's outfits, salon appointments, diet, and every tiny detail organized and in order. You cannot afford to have last moment glitches.
7. Be available
Your BFF will need your assistance at several occasions during the wedding. For example, during the mehendi ceremony you have to ensure you do all her chores so as to save her mehendi from smudging. Don't forget helping her to pee while she has adorned a 78.15kg lehenga on her wedding ceremony!
8. Juggling emotional outbursts!
Prior to the wedding, there is a 99.999999999999% chance that the bride will be experiencing an emotional roller coaster. From getting anxious about her weight to sudden binging, and from feeling extremely excited about her wedding to being nervous, you have to tackle it ALL!
P.S- My tip is keep a tissue box and a cartload of chocolates handy!!
9. Survival Kit
You are going to be a 'cushion' between the bride and any probable problems that come your bride's way at the wedding ceremony. Stay ready with a 'Survival kit' at all times. This should preferably have some tissues, her lipstick, concealer, 1000 safety pins and chocolates for tackling her wedding hunger pangs and keeping her calm!
10. Make sure she's happy
What's most important?
Well, ensure your BFF is suuuuuuuper happy at all times during her shaadi!
P.S- Afterall, you do want to award yourself 'Best Bridesmaid of the Year', don't you??
Gals, now that y'all have a checklist handy, I am sure y'all are readyyyyy to roll!