Here is proof why Abhinav Mishra deserves a spot in your bridal trousseau!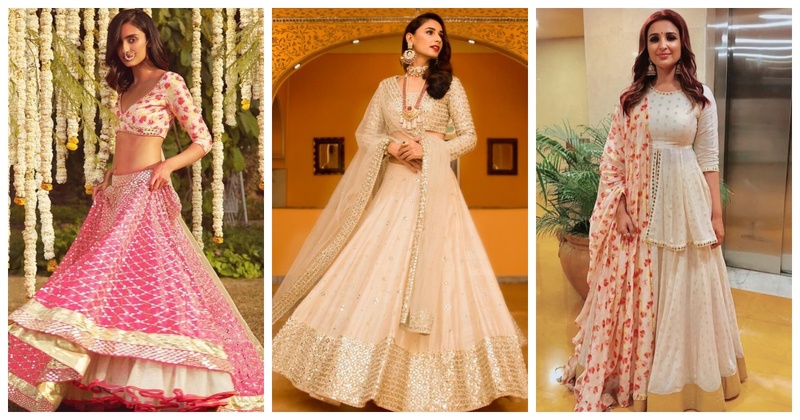 When I say 'Abhinav Mishra' people around me give puzzled looks. Who? What? Huh? For the uninitiated few, Abhinav Mishra is the  mirror work king, a piece of my heart and one of the best designers when it comes to wedding couture. Don't believe me? I have come with proof! Scroll down to see his work and soon you'll agree that Abhinav Mishra deserves a spot in every bride's trousseau!
1. This orange sharara with mirror work is perfect for the roka!
2. Mint green lehenga with organza dupatta that steals the show!
3. Pink skirt with mirror work and a floral blouse is a great fit for mehendi function!
4. Maybe I am biased..but I love ivory lehengas and this one is no less!!
5. This white peplum kurta with front slit paired with a Palazzo and floral dupatta  is ideal for the puja the new bahurani has to attend.
6. A maroon blouse with mirror work all over paired with  one of the most unique dupattas, this lehenga is more than just pretty!!
7. Drop. Dead. Gorgeous.
The lehenga and the muse both!
8. A real bride dazzling in his ivory lehenga
9. Another creation in yellow that's PERFECT for your haldi function.
10. Silver saree with intricate mirror work will surely make heads turn!
Is this a fan made blog? Am I writing it so he acknowledges me? Guess you'll never know…