5 Beauty Products You Must Carry on Your Honeymoon!
From the pre-wedding party to the reception, every bride preps and plans out her perfect bridal make up, nailing all those beauty tips and tricks on point. But what a lot of us don't realise is that within a span of probably 24 hours, we're going to be on a flight to a distant land, spending some quality time with the recently acquired hubby-dearest! And of course, though your bridal vanity van has been your new best friend for the past few days, it is certainly not going to accompany you on that trip.
While you may carry your make-up essentials like lipstick and mascara along, it is not going to be easy to pack your entire kit with you, what with wanting to 'travel light' and all. Nonetheless, there are some convenient and easy-to-carry beauty products you NEED to add to your portable make-up bag to keep that bridal glow going for the next honeymoon week or so.
Read this list of the top 5 beauty and make-up products without which you simply cannot leave for your honeymoon!
 
BB CREAM
TBH, these have been a blessing to mankind womankind. They multitask as a moisturizer, sun-block, primer and even a light foundation. What more could you ask for?! Carrying this along will save you the trouble of cramming in 3-4 extra tubes in your pouch!
Our picks:
> Garnier All in One Miracle Perfector BB Cream
Price: Rs. 99/-
> L'oreal Paris True Match Skin Idealizing BB Cream
Price: Rs. 550/-
> Deborah Milano 5 In One BB Cream
Price: 590/-
> Mac Prep + Prime Beauty Balm SPF 35
Price: Rs. 2100/-
DRY SHAMPOO
More often than not couples have quite an illustrious honeymoon schedule, doing everything they possibly can; and with all that's going on, you may not have enough time for that hour long shower you love taking. Plus, let's face it. Compared to the boys, we girls really do take much longer to get dressed! So while your man is all done in under 10 minutes, you don't want to keep him waiting for his breakfast, do you? Here's when dry shampoo comes in to save the day and ensure that your locks look just about perfect for that next Instagram upload. Feel free to hashtag #hairgoals!
Our picks:
> Garnier Fructis: Volume Extend Intense Bodifier Dry Shampoo
Price: Rs. 790/- for 100 ml.
> Bed Head TIGI: Oh Bee Hive Dry Shampoo
Price: Rs. 1380/- for 148 ml.
> Toni & Guy Dry Shampoo
Price: Rs. 2290/- for 154 ml.
OIL-ABSORBING / BLOTTING SHEETS
When you've been visiting and sight-seeing and doing whatever on your honeymoon, your skin is bound to sweat! And you wouldn't want to keep re-applying your compact every 2 hours, would you? The best thing to do is to carry a bunch of blotting sheets to get rid of the excess oil build-up when need be. Just press them against your face and have it de-oil your skin without getting rid of your make-up!
Our picks:
> The Body Shop Tea Tree Blotting Tissues
Price: Rs. 175/- for 65 tissues
> Inglot Cosmetics Oil Blotting Sheets
Price: Rs. 560/- for 50 sheets
> Clean and Clear Oil Absorbing Sheets
Price: Rs. 700/- for 50 sheets.
EYE CREAM
With all the honeymooning you're going to be doing through the day (and night), your eyes certainly aren't going to get as much rest as they want! And when that happens, of course you're going to end up with swollen and dark smudges under them. But, while you can't just sleep through a day in your honeymoon week, what you can do is fix them up. Everybody wants to look perfect on their post-wedding getaway so using a little eye-cream will certainly go a long way to ensure you look your best.
Our picks:
> Lotus Herbals Neutraeye Rejuvenating and Correcting Eye Gel
Price: Rs. 275/-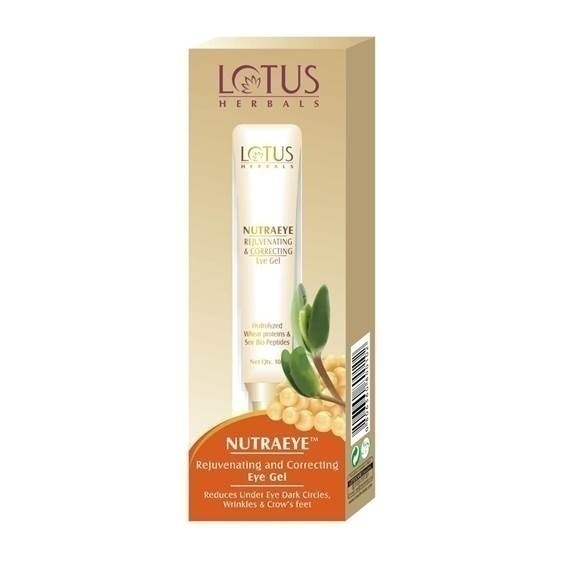 > L'oreal Paris Youth Code Under Eye Cream
Price: Rs. 899/-
> Clinique Even Better Eyes Dark Circle Corrector
Price: Rs. 2250/-
MAKE-UP WIPES
Because, though they are pricey, are you sure you want to wash off your make up with cheap, hotel soap?
Our picks:
> The Body Shop Cleansing Wipes
Price: Rs. 495/- for 25 wipes
> Neutrogena Deep Clean Oil-Free Make Up Remover
Price: Rs. 2000/- for 25 wipes
> Mac Wipes
Price: Rs. 2500/- for 100 wipes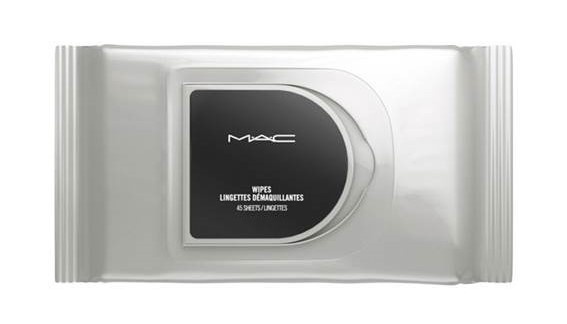 Image Credits: drugstore.com; packagingoftheworld.com; amazon.co.uk;
maccosmetics.com; ulta.com; thebodyshop.ca; skincarebeautymag.com;
inglotcosmetics.com; tipsandbeauty,com