How To Curate The Perfect Gift Basket For Your Bridesmaids!
Every bride knows her bridesmaids' worth. They are closest to your heart and work just as hard as your family to make sure your wedding is a grand affair. They take care of you, make sure every whim and fancy of yours is taken care of. Your girl squad is your biggest support system. Show your bridesmaids some love by curating the perfect gift basket for them! And if you are having some trouble in deciding what to include in the gift basket, let us help you! We've got 10 items for you that are a must for the perfect gift baskets for your girlies!
1.Wine
Who doesn't love themselves some wine? Red, white, rose, one is spoilt for choices! Pick a fine French bottle for your girl and we promise she won't be disappointed! Maybe y'all can pop one at a girls sleepover!
2. Perfume
Beautiful fragrance trapped in a glass bottle? Yes please! Women often don't step out of the house without spraying some perfume on themselves. Any outfit is incomplete without it! Pick a tone and fragrance your bestie loves and she will love you more than ever!
3. Silk robe and pyjama set
Make your bestie feel like a princess by gifting her a set of silk robes and pyjamas. You guys can get matchy sets and wear it to the girls sleepover!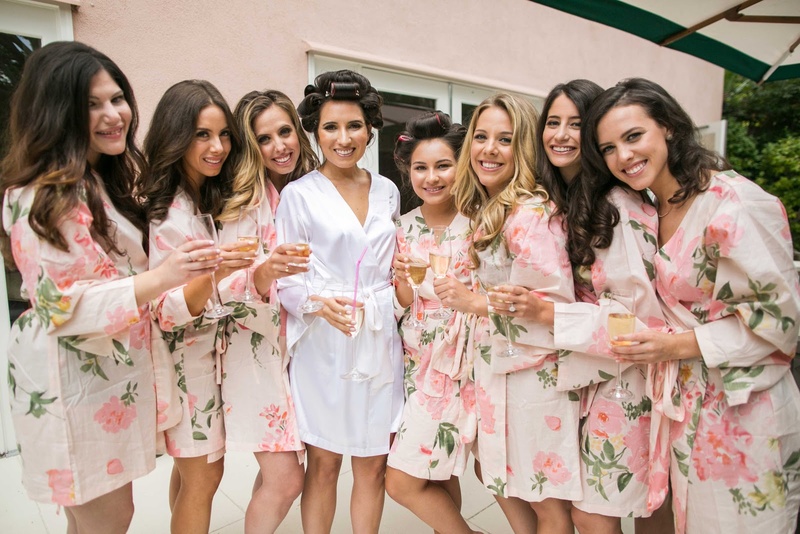 4. Plush slippers
Plush slippers are a rage in the market now a days. They are so soft and cute, just like your bridesmaid!
5. Designer Clutch Bags
A designer clutch that goes well with any of her wedding couture? Perfect! Girls love clutches and they make for the perfect accessory.
6. Spa Vouchers
Your bridesmaid needs to relax those muscles after running around for 5 days straight. She will be thanking you forever for giving her such a soothing present.
7. Gourmet Coffee
Your hardworking bridesmaid deserves some fancy pants coffee, doesn't she? Davidoff, Sunbean, Blue Tokai the choice is yours!
8. Chocolates
Everyone loves chocolates (we know we do!) Get them their favourite chocolates and your job is done!
9. Gift Vouchers of their favourite brands
Do we even need to emphasise on this one? Send your girl squad on a shopping spree. Trust us they will love this present the most!
10. Scented Candles
The aroma, the mood, the faint light..oo lala! Scented candles are perfect for every occasion. Maybe they can use it when they have an inhouse date with their special someone!
Go curate the best gift basket for your bridesmaid, she will definitely love the gesture! Feel free to gift us one anytime you want!