How to Pick the Perfect Lipstick Shades That Match Your Skin Tone?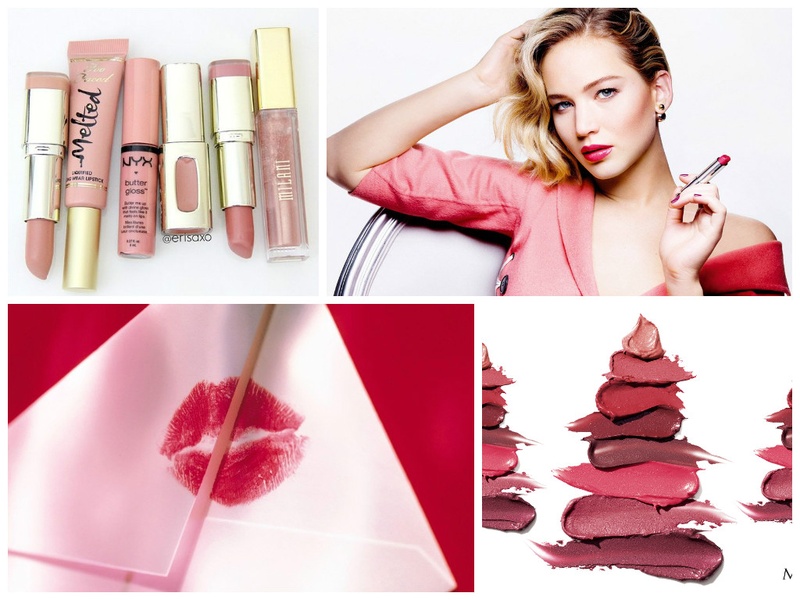 Okay, girls. You know as well as we do that when it comes to makeup on your wedding day, you cannot afford to go wrong; unless you have a time machine. But, when all is said and done, we ain't no Dr. Who so that leaves us with just one option: Get it right!
Lipstick is a key item to finishing off any look and getting the right shade for your skin tone is crucial. So what we have coming up is going to help you do just that.
First things first: As you probably know, your skin's undertones heavily weigh in on which lipstick shades are going to look good on you and which ones are complete no-no. If you're still not sure about this, don't sweat it! One simple way to find out is to look at the colour of your veins. If they appear to be blue, you have cooler undertones. If they're leaning more towards green, you're warm. But if you can't really tell, you're neutral.
Now that we've got that covered, let's go:
 
FAIR
Most people with very fair skin have cooler undertones; which means that the lipstick shades you opt for should have blue or purple tinges. Avoid something too light as it will make you look washed out.
Peachy pinks, light nudes or beige would look great on you. If you want to go all out and try something bold, magenta or orange-red will fit the bill just right.
Also, avoid shades like chocolate or burgundy as they're way too contrasting with your skin tone!
Lipstick Shades to Try:

> Maybelline Super Stay 14Hr: Eternal Rose: Rs. 650/-
> Lakme Absolute Crème: Royal Rouge: Rs. 675/-
> Mac - Morange: Rs. 999/-
> Mac - Candy Yum Yum: Rs. 1298/-
BEIGE
Again, skip warm colours, as they will wash you out. Try rosy pinks, peaches or medium browns. Go for a tangerine or a pinkish red which will help your skin look rosy. You could also look at brick reds or cherry reds for a statement look.
Lipstick Shades to Try:

> Lakme Absolute Lip Tint: Orange Tease: Rs. 800/-
> Maybelline ColorSensational Bold Matte: Mat3: Rs. 340/-
> Mac - Lady Danger: Rs. 1450/-
> Mac - Cosmo: Rs. 1450/-
OLIVE
If you have olive toned skin, your lipcolor options are usually a lot more than most of us! Though, try steering towards browner shades of red. Your naturally warm undertones will handle the rest for you.
All browns and nudes work just as well. Lucky you!
You could also pull off a J-Lo and choose golden-beige lipstick shades to go for a sophisticated nude look.
Lipstick Shades to Try:

> Maybelline Color sensational Lipstick - My Mahogany: Rs. 299/-
> Lakme Absolute Gloss Addict - Rustic Red: Rs. 800/-
> Mac - Vegas Volt: Rs. 1450/-
>Mac - Russian Red: Rs. 1450/-
LIGHT BROWN
The best look for you is plums, reds and nudes. Note that this means you will need to avoid matte pinks at any cost!
If you're going for a day look, check out matte lipstick shades with more orange and brown in them. Satin-finish berries, true red and wine shades look great for a glamorous look.

Lipstick Shades to try:

> Maybelline Colour Sensational - Plum Paradise: Rs. 299/-
>Lakme 9 to 5 - Scarlet Drill: Rs. 360/-
> Mac - Chilli: Rs. 1450/-
> Mac - Smoked Purple: Rs. 1699
DARK
For darker skin, it is essential to find a shade of lipstick that is opaque enough. Basically, look for something that has intense pigments so the colour will actually show. When it comes to nudes, chocolate brown works well. Avoid any nude shade that is lighter.
For a good red lip colour, try burgundy or deep cranberry shades that'll show enough red without being way too bright.
You'll also look fantastic wearing vivid colours like fuchsia or orange for that fun pop of colour!

Lipstick Shades to Try:

> Maybelline Colour Sensational: Naked Brown/ Autumn Rush: Rs. 299/-
> Mac: Rebel: Rs. 1450/-
> Mac: Girl About Town: Rs. 1450/-
> Mac: Ruby Woo: Rs. 1450/-