How to Throw a Kickass Bachelor Party
Two important lessons the movie Hangover taught us about stag parties – do not steal Mike Tyson's tiger and never (absolutely, never) land up marrying a stripper when you are in a hallucinated state! Having said that, we would start yawning if you tell us that you are above 21 and your stag party only involves liquor and music. Just to be a bit sane, if drunken debauchery and strip clubs are not your style, it's perfectly cool to not have an uncivilized affair.
Beyond the ho-hum routine of beer and tequila, consider mixing it up the following ideas. Just remember that the party is about your friend, not you.
Road Trip!
Driving off to places with attached memories is a perfect way to re-live the old days. Your old car (if you still have it) playing peppy songs can be really helpful. Make sure you do all the little things that were an integral part of your life, irrespective of whether they matter or not.
Gamble like a degenerate!
Photo By: Camera Crew
All you need to setup a poker night is a few decks of card, stakes and of course, beers. You can even hire a professional to supervise and add a little twist to the game night. Let the gambling instincts take over and enjoy an action-packed night.
Sleep with the fishes!
Nothing beats an out camping site on the banks of a river or pond. All you have to do is set up tents and bonfires. Make sure you have barbeque equipment with enough alcohol to keep you all in high spirits the entire night. You can even think of renting a boat in the morning. Cool, ain't it?
Pump up your adrenaline!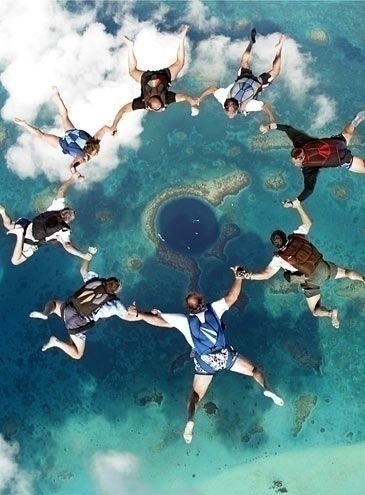 Take a smaller plunge before you take the larger one. Involving yourself in some of the frightening adventure sports during a bachelor party will leave everyone in a high that they will cherish for the rest of their lives. Challenging your friends to do the inevitable can bring out positive results. Yes, just like in Zindagi Na Milegi Dobara!
Gaming!
Yes, you read it right. If you spent half of your college hours playing counter strike or FIFA, why wouldn't you want to do it for one last time before your friend gets hitched? You can all bring in your laptops and arrange for a LAN party. These uninterrupted hours can really bring the old memories to life.
Sleepovers!
Your friend might not be able to spend enough time with you post-wedding due to commitments. Organise a sleepover to bring back those old memories you all have enjoyed during countless night-outs. Going through school's yearbook and albums of picnics can be really nostalgic.
Besides these, there are certain things you must do to ensure that the bachelor party you threw is remembered for the right reasons.
Keep the guest list as short as possible and recheck the list to ensure you don't miss out on someone important. No one likes troublemakers in their own bachelor party.
Take care of the groom; avoid others from making fun of him or posting incriminating photos of him while he is enjoying his party. Social media is really popular and can be really embarrassing.
Make sure guests reach home safely. Make arrangements for car services and do not let them gamble with lives by drunk driving.
Gather all the groomsmen and come up with a creative idea to surprise the groom.
Charges should split between everyone attending the party. Keep the groom aside.
Photo By: Going Bananas Photography
What could possibly go wrong? Swig the beer in style by the campfire, go hunt (yes, you get the drift) and make it as creative as possible. Unless the groom is a drug addict and refuses to settle for anything less kinky! Just don't let the pendulum swing too far and keep it real.