Incredible Ways You Can Use Lanterns in Your Wedding Decor
Lanterns have an old world charm attached to them. Place one of them in any corner of your room, whether hanging them from the ceiling or from a shepherd's hook or simply place it on your dressing table, these bring in with them a rustic and romantic feel.
Since we are so in love, with the idea of LOVE! At Weddingz, we can't keep our eyes off things that accentuate that feeling so perfectly.
Therefore, we bring to you these unconventional and incredible ways on how you can arrange a warm-hearted and a warmly lit setting for your wedding using lanterns.
Extra Sweet and Special Centrepieces 
Amidst all the glitz and glam décor at your wedding, a table centrepiece is closely viewed by your guests. Create a suave ambiance with candle lit or fairy lit lanterns by placing them decoratively at the centre of the dinner tables. Whether, your wedding theme is royal, floral or rustic, you'll definitely find a lantern that can perfectly set the mood.    
INSIDE Weddings.com
Hanging Lit Lanterns
Think wedding decorators put lighting that is so bright that it will wash you out while your wedding guests might need shades even in the night time. Mellow them down with hanging lit lanterns that work so well in creating a dreamy and dramatic atmosphere. Indoors or outdoors, white or colourful, these will surely make your wedding guests go 'wooooow'!
Moroccan-Inspired Decor
Give your guests a visual treat by creating an arabic theme with these moroccon style lanterns. Hang them up from the ceiling or place them on a table, they're sure tobe attention grabbers. What we simply love about these moroccon lanterns is all the fine filigreed detail and the winsome appeal ! 
MAHA DESIGNS
Aisle Decor
Nothing is more breath-taking than a bridal entrance. All eyes are on you as you walk down that aisle to say "I do". Adding candlelit lanterns or flower filled lanterns and a bed of flower petals lining the aisle will just give a magical and dreamlike touch to the biggest moment of your life.
Lantern Bouquets
For brides-to-be who're looking for something out-of-the-box to add the extra oomph to their wedding – How about giving your friends who are escorting you to the phera mandap, a lantern bouquet to hold. Way too quirky, right? Picture this: Your bridesmaids walk down the aisle holding the lantern bouquets, each place around the mandap as they escort to the ceremonial site. What a perfect bridal entry, don't you think? A complete fairy-tale dream sequence, in the making. Further on to your reception, these could also be used as centrepieces. Quite a money saver these lantern bouquets can be.  Big Bang for small bucks!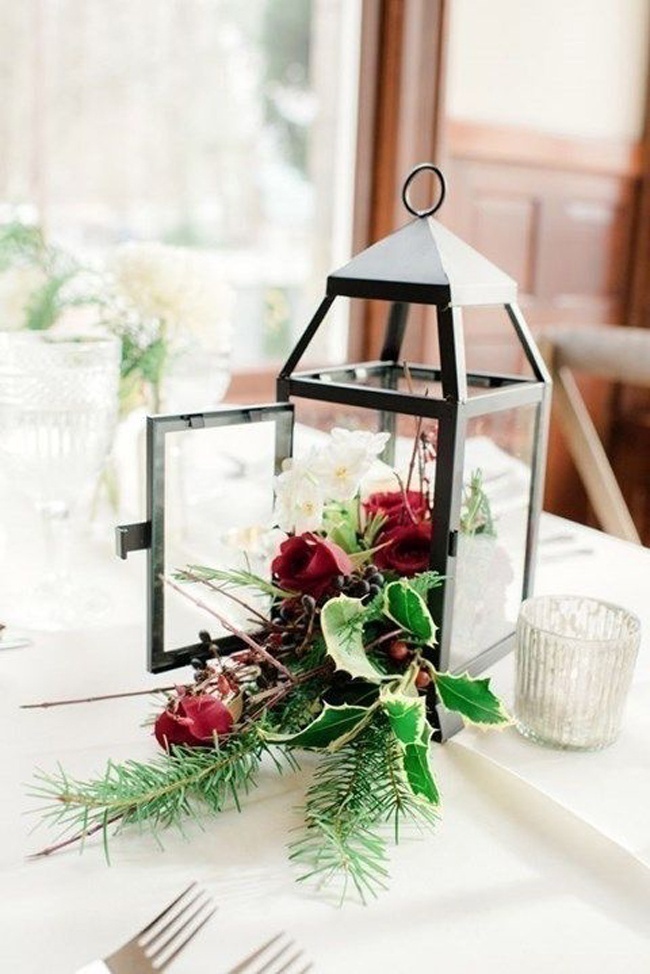 Unconventional Diya
Talking of the many ways in which these lanterns could be use, they also look great as a replacement for traditional diyas. A candlelit lantern beautifully decorated, on thalli could amazingly intensify the décor.
Lantern Cake
A royal wedding demands a royal cake! Why not include lanterns here too? These could make up for majestic 2 and 3 tier wedding cakes. You can match them or have colours contrasting to your décor. Either way, it will be a sweet grand treat.
Relaxed Romantic Corner
Amidst numerous candlelit mason jars, all you need is just one antique lantern and flowers to create a cosy romance corner. Post all the upheaval at your wedding, simply retire here for some alone time. You could set up a selfie station in this setting or keep it exclusive just for two, to click some really mushy candid photos with your spouse-to-be.