Indian Independence Day Wedding Color Ideas & Inspiration You Cannot Miss!
It's Independence Day in a few days and we're all pretty stoked about the tricolor spirit coming our way. Not to mention, that extra holiday!
So to keep up with the times, what we have coming up is a bunch of trendy tricolor wedding ideas for all you patriotically inspired couples out there. We promise you it's going to be one-of-a kind because as far as we know, it's never been done.
P.S: Have fun setting the bar higher for everyone you know. 😉 
WEDDING INVITATIONS
The first thing someone plans out for any wedding is the invitation card. You want to kick-start your wedding with the best. It shouldn't be too hard to get a tricolor palette onto your wedding invites. In addition to this, you could add some unusual details like scrolls, ribbons or layering for a different look.
WEDDING DECORATIONS
One very simple idea: Go floral! Flowers look great when incorporated into any wedding decoration idea and the naturally pleasant shades will complement each other either. All you need is a good flower decorator.
In addition to this, paper lanterns, streamers, origami decorations work well too. Combine the two to have a picture perfect wedding venue.
WEDDING CENTERPIECES
WEDDING TABLE SETTING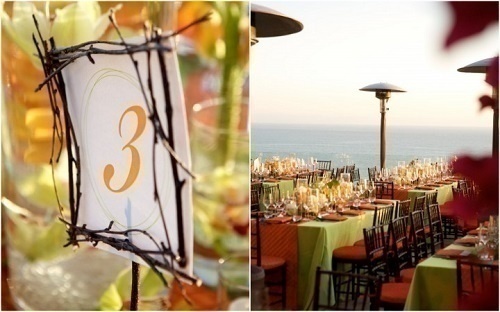 WEDDING CAKES
The wedding cake is something you don't want to hold back on. There are TONS of things you could try to have a tricolor wedding cake at your wedding. If your wedding decoration is floral, there are a number of ways you could have some pretty green, white and/or orange edible flowers arranged aesthetically on the cake. Or, if you're more into the minimalist side of things, you could just get a simple, no-drama cake that sticks to the Independence day color palette.
GROOM'S & BRIDAL WEAR
Being such a diverse country, India itself gives you so many options when it comes to Indian bridal wear. Go for tricolor prints, maybe some embroidery or just keep it simple with a saree and a statement blouse. You could also try out Sonam Kapoor's neon look! Team it up with the right jewellery and maybe some interesting nail art. Check out the pictures below for some amazing inspo! 
BRIDAL EARRINGS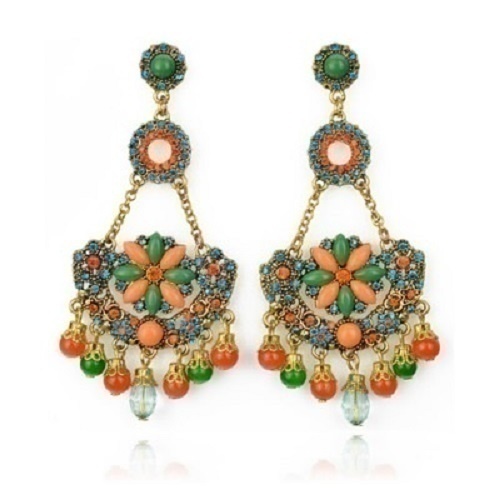 WEDDING CATERING
Again, Indian food has countless options. You could try natural flavouring that could give it a nice tricolor look. Or if what you have in mind doesn't go with that, food coloring always does the trick! We'll also give you a few options to help you decide.
Orange Dyed White Chocolate Covered Oreos
Macaroons
Dosa with tricolour chutneys
Sweet coconut rice with kiwi and oranges
Tricolor halwa
Tricolor parfait with mango mousse, kiwi jelly and panacotta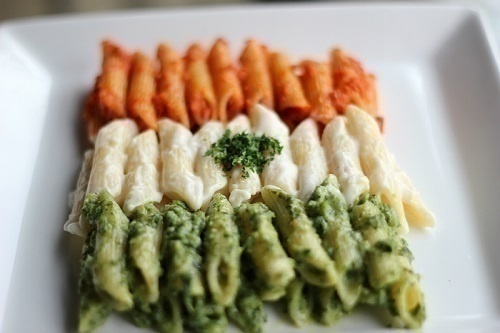 Tricolor pasta
Uttapam with chutneys
Tricolor kulfi