12 Indian Wedding Superstitions That We Need To Get Over Asap!
Dark Mehndi
This one's pretty popular. The darker your wedding mehndi is, the more your husband will love you. In my opinion, your husband gotta love you 100% whether your mehndi is dark, light or medium. But if you really want to know, here's how you can get super-dark mehndi.
Lehenga Lending
What? I thought being generous was a good thing. Well, apparently not because if you lend your wedding lehenga to someone, it's bad luck for you. Oh, but it's good luck for them.
Rain on the Wedding Day
Apparently, if there's a downpour on the day of your wedding, irrespective of how it dampens your mood, your decor and your lehenga, the rest of your married life will be blissful.
Self-Designed Wedding Outfits
Designing your own wedding dress is apparently not a good thing and is considered unlucky. Hmmm… I wonder what Sabyasachi would wear.
Spilt Milk
No point crying over spilt milk? Think again. According to this Indian superstition, boiled milk spilling over in the house of the bride or groom will bring misfortune to them.
Sputtering Candles
If lit candles start sputtering on your wedding day, there's an evil spirit nearby.
Nope, not the wind. It's an evil spirit. Shhhh, trust me.
Kaleerein Showering
Another popular one that takes place in every Punjabi wedding! The bride is supposed to kind of place her hands over the heads of unmarried girls and shake them If the kaleerein falls on someone's head, she'll be the one to get married next. Kinda similar to tossing the bouquet in Christian weddings.
Lentil/Chana Dal Balls
A week before the wedding, the bride-to-be and 7 married women make chana-dal balls and send it over to the groom's house. This is a sign to ensure that his kitchen remains full all the time. Omgg sexist much?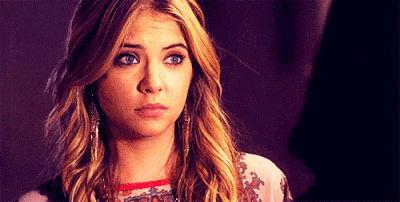 Carrying a Knife
Especially in Punjabi tradition, from the engagement to wedding, brides-to-be carry a knife / kirpan to be protected from evil spirits.
Silver Dishes
In some traditions, the bride is asked to pick up a set of 7 silver dishes from the floor. The more noise the dishes make, the more the couple will fight.
Then why pick up the dishes in the first place?!
Right Foot First
It is supposedly unlucky if the bride crosses the threshold of her new house with her left foot so she has to place her right foot first.
This is an insult to lefties worldwide.
Same-Lettered Surnames
If your husband's surname starts with the same letter as yours, it's considered unlucky. But 'Kareena Kapoor Khan' sounds so cool. 🙁
Some international ones:
Something old, new, borrowed and blue: the bride carries/wears something old to represent her past, something new to represent her new future, something borrowed from a happily married friend so their good fortune rubs off on her and something blue for fidelity and love.
Tossing the bouquet: The bride tosses a bouquet backwards and the one to catch it supposedly will get married next.
Writing your name with the groom's surname before the wedding takes place is unlucky. Damn, no wonder I didn't get married to Shahid Kapoor.
Wearing a veil: disguise yourself from evil spirits who are jealous of you.
A spider in your wedding dress: Finding a spider in your wedding dress is supposedly a good omen. What, are you marrying Peter Parker?
Crying is good: crying on your wedding day symbolizes that you've already shed your tears and shed any more after that day. Didn't realise there was a cap on tears per person but okay, just make sure your mascara is waterproof.
So what do you think of all these Indian wedding superstitions? Let us know!