A Complete Wedding Guide For Lazy Girls #BeautyHacks
It's your BFF's wedding and you are expected to be there by her side at all times and whenever she needs you (by whenever we mean whenever), get all her cravings met (be it light soy lattes), be her emotional rock, handle all the relatives, have a plan B if shit hits the fan, always be on your best behaviour and still look your best self!
By 'best' we mean 'event ready' – complementing the theme, with makeup on point and looking your most gorgeous self while obviously ensuring that the spotlight is always on the bride.
One can imagine the consequences of these expectations from a lazy girl. And if you are one of those girls who dread the idea of getting up in the morning & standing in front of the mirror just to make yourself look acceptable for the public, then you are at the right place. Scroll down to know some really cool and helpful hacks for a lazy girl to slay her BFF's wedding day :
1. Outfit Hacks:
Who says you can't sturt in that magical drape of desire just because you are too lazy to drape it. Pre-stitched sarees come to your rescue! These look as gorgeous as the draped ones and are absolutely fuss-free.
Designer – Monisha Jaising
2. Beauty Hacks:
Most pre-wedding functions consist of an open bar and dancing in high heels throughout the night. You are still expected to get up the next day and get event-ready with the perfect makeup on! For all times like these, we have just the right beauty hacks for you to be at your A-game. Read on!
Eyes:
– Worried about how to get that perfect winged liner? Use a credit card /business card / tape to get that perfect cat eye.
– Use can use your eyelash curler to get the perfect eyeliner line.
– Use your business card or note card to get a fuss free mascara line.
– If you want to have longer lashes without having to opt for extensions, then you can add baby powder to your lash routine.
– If you want a smudged eyeliner look but only have a regular kohl pencil with you, you can heat up your pencil for a few seconds to soften it. It'll give the perfect eyeliner look.
– Use a white or light eyeliner to really make your eyes pop (or hide how tired/hungover you are).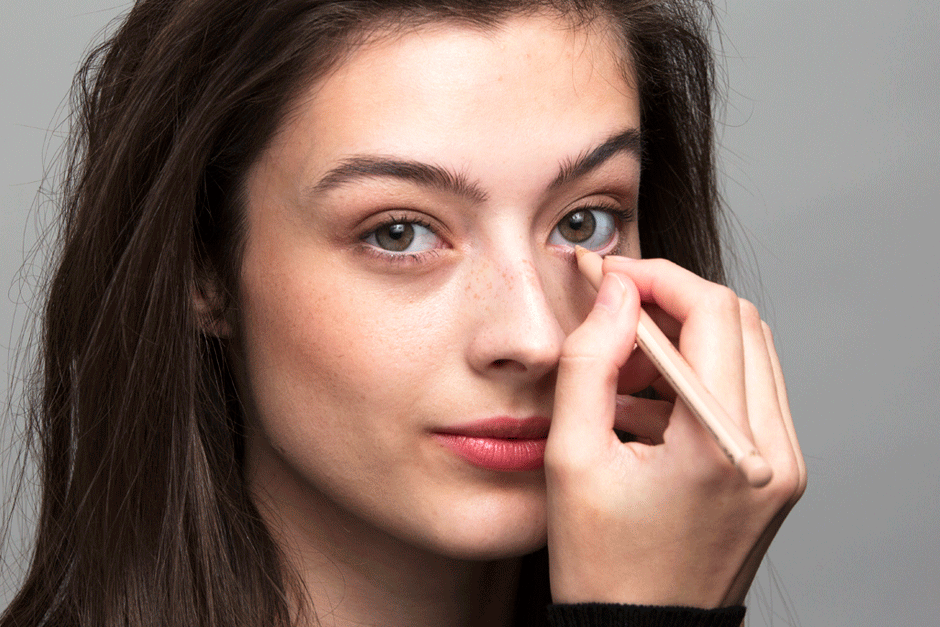 – Spoon your brows. Literally.
Lips:
– Mix a little peppermint oil into your lip gloss to give your lips a plumping boost.
– If you want to fake fuller lips, applying a light pencil at the center of your lips will do the trick.
– If you want to make your lipstick last all day, hold a tissue over your lips and dust them with translucent powder. Rest assured it'll last really long.
– For that perfect lipstick application, start with a cross on your upper lips.
Makeup:
– Swap that BB cream for a foundation. It'll have the same effect just blends faster. – If you accidentally purchase a foundation that's too dark, adding a bit of moisturizer to your mix can help lighten it.
– If u still wanna contour, then it can be as simple as number 3.
– If sleep isn't on your schedule, you can use this helpful highlighter cheat to look more alive.
– An easy way to look less tired? Use your concealer correctly. Conceal those under eye area and those dark circles will just disappear.
– If you don't want your makeup to move an inch, invest in a makeup setting spray.
– Use the one and done philosophy: If you've only got a short amount of time (or energy), either play up your eyes or your lips, not both.
Hair:
– To make your hair look instantly thicker, brush a little eyeshadow on your part.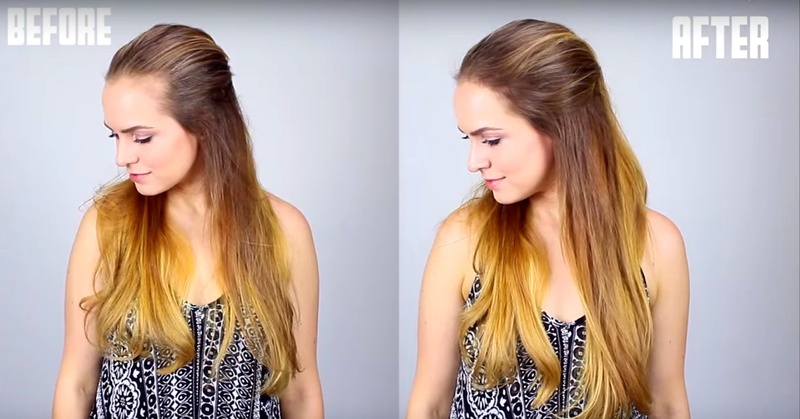 – Tame those annoying flyaways with spraying a little bit of hairspray on an old toothbrush and see the aftereffects.
– If you are really late and rushing, swap your towel for an old t-shirt. It'll save so much time as the absorbing capacity of a t-shirt is way more than the towel .
– If you are not up for a complicated hairdo, just tie your hair in a scarf like Sonam Kapoor.
– Make dry shampoo your BFF. For those in between forget-it-I'm-hitting-snooze-again days, a dry shampoo will help your hair look better, non-greasy and volumnius.  
Footwear hacks:
Bridesmaids duties call for a lot of walking from one place to another and the most comfortable heels you own won't serve the purpose. So, why not swap your heels for sneakers?
They won't be visible under the hem of your lehenga and you will be in a much more relaxed state.
Nails:
With a gorgeous face makeup, outfit, hair and shoes, here are some quick and handy DIY nail art hacks.
Loved these lazy girl hacks? Well, we hope the guide above helps you to save time and still look your stunning self.