Instagram Stores to get the Kaleere of Your Dreams
An item that is an irreplaceable part of the bride's Solah Shringar is the kaleere. Tied around each wrist, these cascading accessories hold sentimental value and have a special ceremony in Punjabi and Sikh weddings centred around dropping the. The coconut-shape of the kaleere is symbolic that she never runs out of food in the new home, while the metal symbolises wealth and prosperity. Check out these 5 Instagram stores from you can buy get the kaleere of your dreams:
RKM Kalire
Image Source: R.K.M. Kalire
Super pretty, isn't it? This 4-tiered dome-shaped kaleere with cascading rice pearls can be perfectly paired with basically every traditional bridal lehenga! Click on the above link to buy.
Style Chakra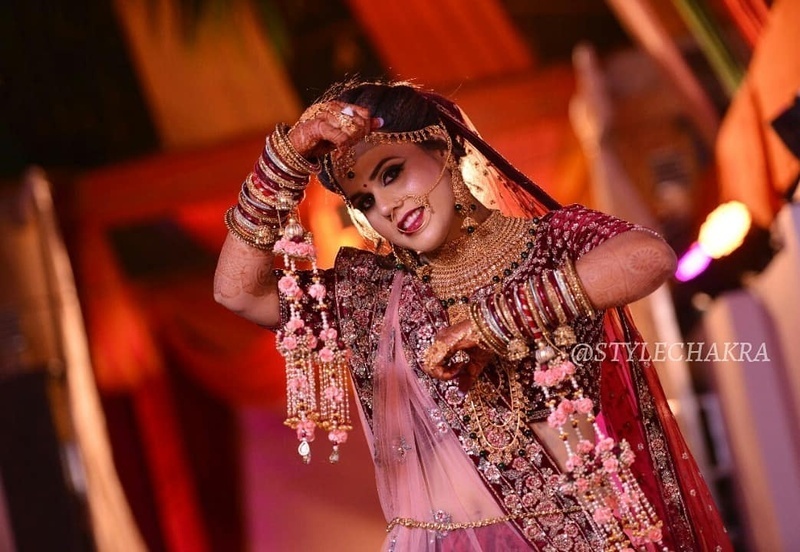 Image Source: Style Chakra
If you are a bride who would love to include floral elements in your wedding ensemble, definitely check out 'Style Chakra' on Instagram for your Kaleere. The brand is known for intricately incorporating a floral touch to your Kaleere to create beautiful, statement pieces. Click on the above link to buy.
Prune
Image Source: Prune India
Prune is known to add a floral touch to your traditional kaleere and elevate the aesthetic value of the bridal jewellery. They added pastel flowers on the kaleere to match the floral embroidery on the bridal lehenga. You too can ask for personalisations to match the theme or outfit. Click on the above link to buy.
Be Abhika
Image Source: Abhika Creations
Adorned with kundan and beads, this Kaleera from 'Be Abhika' can be customised by adding yours and your partner's initials on the floral laser-cut letters dangling beside each other horizontally. Click on the above link to buy.
Ra Abta by Rahul
Image Source: Rahul Luthra
'Raabta by Rahul' has always been known for adding a unique and striking touch to bridal jewellery. Subtle kundan stones, hanging lotus buds and trumpeters marks detailing of these Palki Kaleeras – for the Indian bride who is looking for modern-looking kaleere, this is perfect! Click on the above link to buy.
I hope one of these stores ticks all boxes of #KaleereGoals for you!