Jet Gems: Your go-to-place for Stunning Bridal Jewellery
For a bride, if there is anything as important to her as her outfits, it is definitely her jewellery. Jewellery has always been an irreplaceable and irresistible item in a bride's trousseau. Having said that, the kind of jewellery a bride chooses further sets the tone for her makeup, hairstyling and undoubtedly complements the bridal attire. 
The millennial era has opened doors to a variety of styles when it comes to jewellery options. While some brides are interested in preserving their heirloom and sticking to traditional jewellery options, others opt for something more contemporary, edgy and modernistic. 
If you are a millennial bride who is scouting for impeccable jewellery designs, which are a blend of modern and traditional, then Jet Gems is the perfect pick for you. A milestone in the Indian Jewellery industry with expertise since 1981, Jet Gems has been specializing in customised jewellery and caters to renowned clients across the globe. 
A skilled designer and owner, Mr. Pradeep Jethani has a strong understanding of his craft and knows the importance that jewellery has for a bride. While mass production might be the norm elsewhere in the industry, Mr Jethani firmly believes that making high-quality jewellery is an art which has to be given dedicated time and patience until perfection is achieved.
Every piece at Jet Gems is painstakingly handcrafted and impossible to replicate without losing the essence. This intricate craftsmanship imbues every ornament with a magical elegance and timelessness.
From shaping and cutting of stones, selecting them based on colour and quality, and  fabricating the piece (setting, cleansing and finishing), are some of the processes which are done purely by hand. 
If you are tying the knot anytime soon, here are some pieces of jewellery you might consider having in your trousseau:
1.Earrings
Pretty jhumkaas studded with ruby, emerald, and diamonds. 
Stunning handcrafted jhumkaas studded with polkis, diamonds, and pearls. This can go well with most outfits. 
Floral-shaped earrings studded with diamonds and green stones, with base gold polish.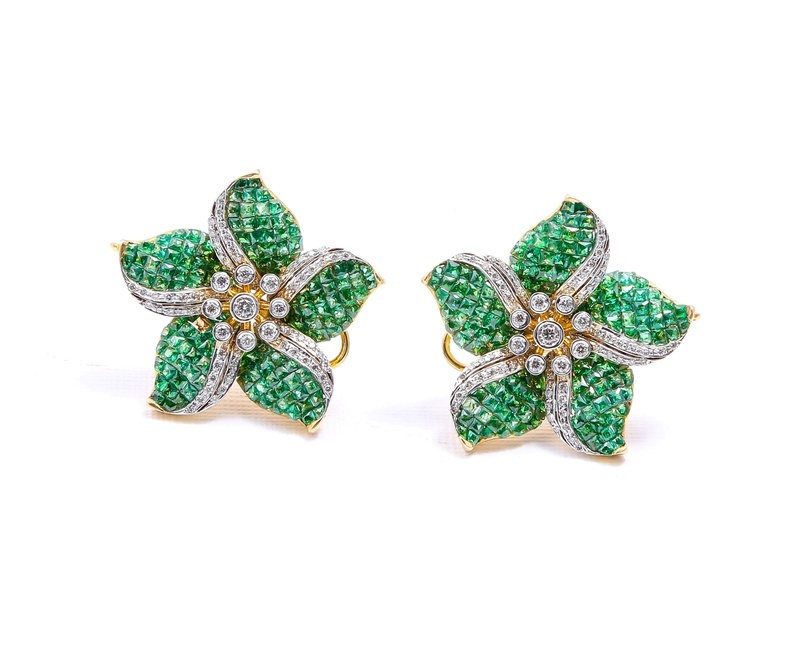 I am drooling over these unconventional red stone earrings with polki and a touch of black enamel. 
2. Rings
Tri-colour solitaire ring with a band of different shapes of diamonds- A dazzling pick for the millennial bride!
Swooning over this beautiful cocktail green stone ring enhanced with diamonds.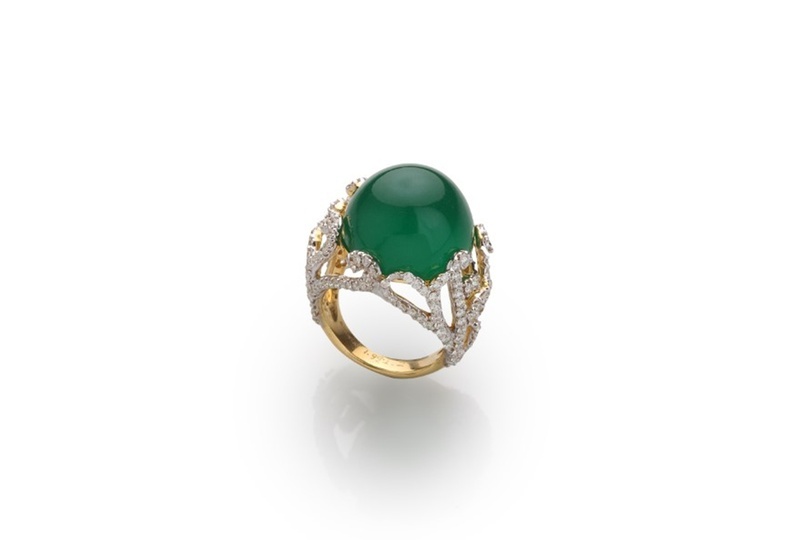 3. Bracelets 
Sure to look with an ethnic outfit and even with western wear, this bead bracelet has a beautiful combination of red and green stones and diamonds. 
Handcrafted, statement peacock bracelet studded with diamonds, polki, green and red stones.
A flower bracelet with a combination of red stones and diamonds and a band with mesh and matte finish. 
4. Chokers 
Detachable and flexible choker studded with diamonds and greenstone drops- An elegant and classy pick for your wedding. 
Gorgeous choker studded with diamonds and blue stones. Isn't this stunning?
Are you ready to shimmer and shine?